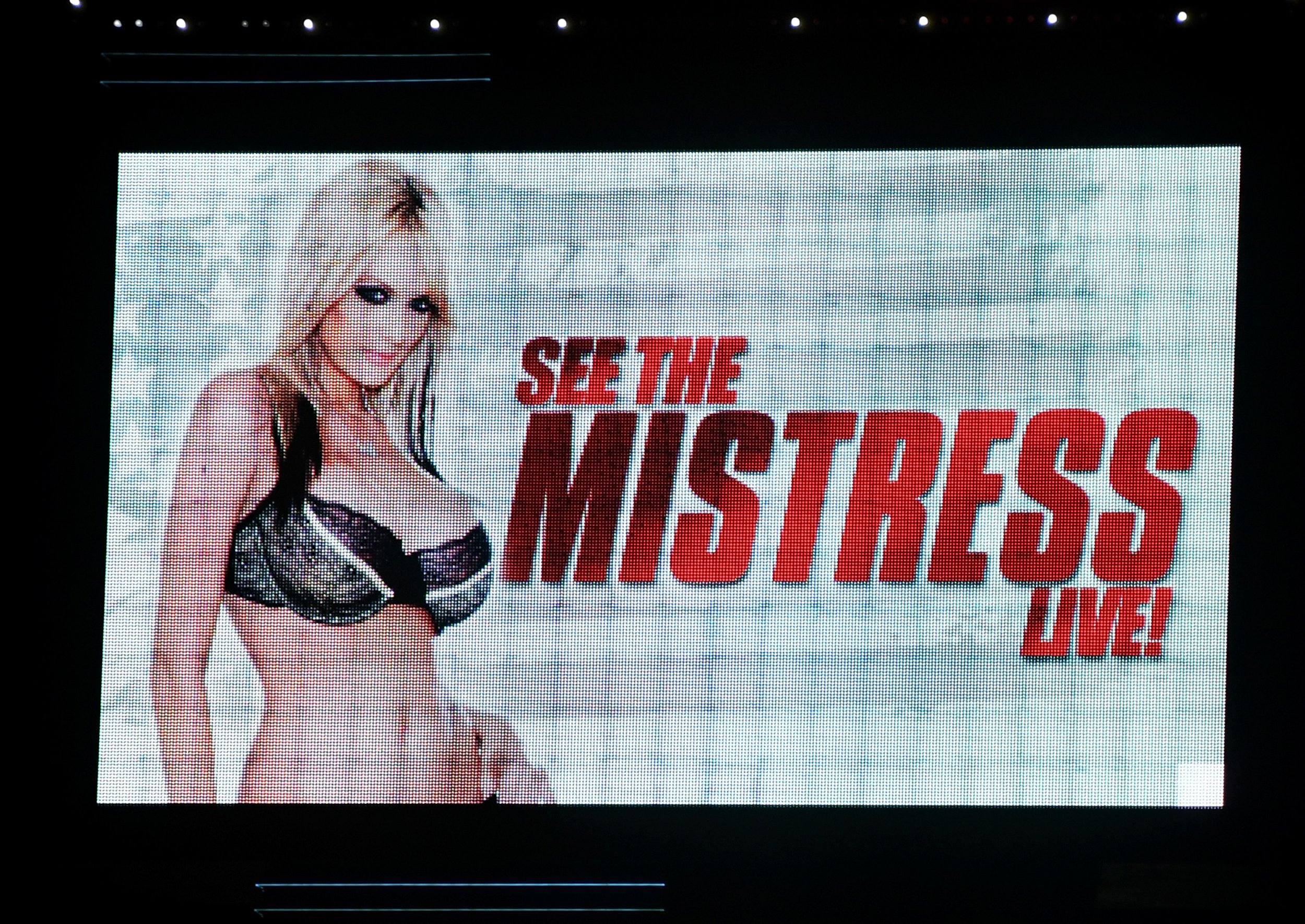 Not for the first time, the president's sex life has become front-page news as women from Donald Trump's past resurface with tales of extramarital affairs. But now those alleged indiscretions have seemingly eclipsed Trump's most egregious sexual transgressions: the alleged sexual assault and harassment of 19 women.
"The fascination with salacious news like affairs with porn stars and big payoffs are an indication of interest in splashy headlines and high drama," Tasha Dixon, a former Miss Arizona who has accused Trump of deliberately walking in on naked or half-dressed Miss USA contestants, told Newsweek. "Currently, more people know Stormy Daniels' name [than mine] because it is the most current shameful allegation."
That's not to say the stories Trump's alleged paramours have shared with the press aren't newsworthy in their own right. The most recent revelations into the president's extramarital activities include an account from a former Playmate named Karen McDougal, who told The New Yorker about how Trump and his personal associates bought her silence, or coaxed her into consenting to silence with legal agreements she didn't understand. Trump's friendship with the publisher of the National Enquirer is also said to have led to a story about his alleged relationship with McDougal being killed just four days before the 2016 election.
Meanwhile, investigations into Trump's alleged sexual relationship with Daniels revealed that the president's lawyer Michael Cohen gave her $130,000 in hush money out of his own pocket to keep quiet. By paying her out, and telling The New York Times about it, Cohen may have inadvertently violated Daniels's nondisclosure agreement, which means she may be relaying more of her experiences—with all the explicit details—very soon.
Still, there's unquestionably something of a gossipy, Page Six quality to some of these stories, particularly for those less concerned with whether Trump violated the boundaries of his marriage than the president's other alleged sexual impropriety.
"Why should anyone be concerned about an extramarital affair between two consenting adults?" Kathleen Hall Jamieson, a professor at the University of Pennsylvania's Annenberg Public Policy Center, asked in a phone interview. "Now, if the question is, 'Should anyone care if someone sexually assaults someone else'? Well, yes, they should."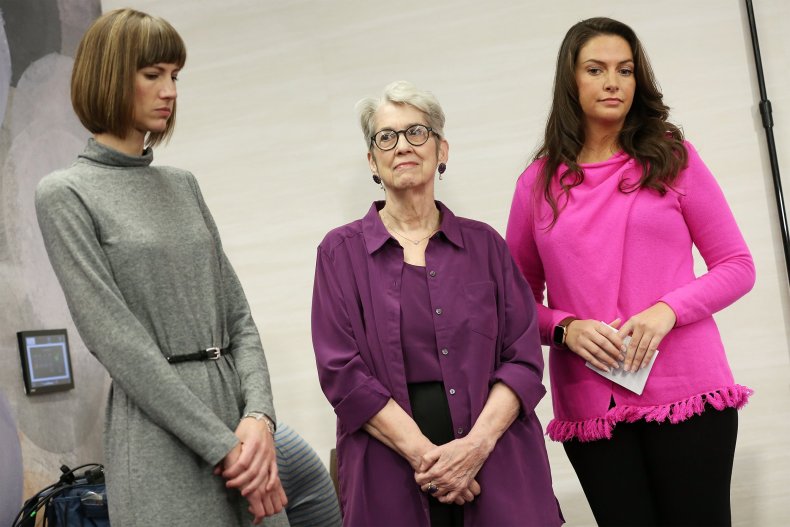 It's hard to resist clicking a headline promising juicy insights into Trump's private life, and most of all, his potentially strained marriage, which has long been a point of interest for Americans.
This fixation, experts say, is driven by prurient interests as well as by moral considerations.
"In the United States, we're very invested in marriage and the nuclear family," Moira Weigel, a postdoctoral scholar at the Harvard Society of Fellows with a focus on gender issues, told Newsweek. "Fewer people care about damage done to unmarried women."
Of course, it's not the first time the president's sexual relations have become a matter of national conversation. Former President Bill Clinton's time in office serves as a useful reminder of what Americans will focus on given the choice between sexual assault allegations and a sex scandal. Decades later, Americans are more likely to associate the Clinton presidency with Monica Lewinsky—or invoke her as the punchline to a joke or a song lyric—than with Juanita Broaddrick, Paula Jones or Kathleen Willey, the women who accused Clinton of sexual harassment or assault.
But Jamieson pointed out that even those reporters who'd like to keep Trump's accusers in the press are somewhat constrained by the traditional definitions of what constitutes a news story. Because reporting a news piece typically requires some new bit of information or fresh angle, writers might find it tricky to put a new spin on the allegations Trump's accusers have had to repeat for the press to the point of exhaustion.
What might make a story about Trump's accusers "newsworthy" now? A new lawsuit, a court case or some other kind of legal action, Jamieson said. But that's out of the question for the vast majority of Trump's alleged victims, for whom the statute of limitations has passed.
Resurfacing Trump's alleged crimes in the American consciousness also requires the women who feel they've been violated by him to speak, constantly and publicly. The consequences of that speech have become obvious.
"At a time when a Hollywood producer is hiring ex-Mossad agents to go after alleged rape victims…it would take an astonishing amount of courage to continually reiterate a sexual-assault claim against the volatile and virtually invulnerable President of the United States," wrote New Yorker writer Jia Tolentino in November, referring to Harvey Weinstein's attempts to silence his alleged victims. "It seems almost cruel to wish, at this point, that these women would keep speaking. They already did."
Those who do continue to speak to the press, like Dixon, wish only that the public wouldn't reduce McDougal and Daniels to their past professions of Playboy models and porn actors, and instead remember what their alleged experiences with Trump, though consensual, reveal about the president's attitudes toward women.
"The parallels [between our experiences] appear to be the abuse of power and the normalization of silencing women," Dixon said. "My hope is that the culmination of more and more women will encourage thoughtful consideration and dialogue regarding what every woman has bravely come forward to say what they witnessed or have been through."