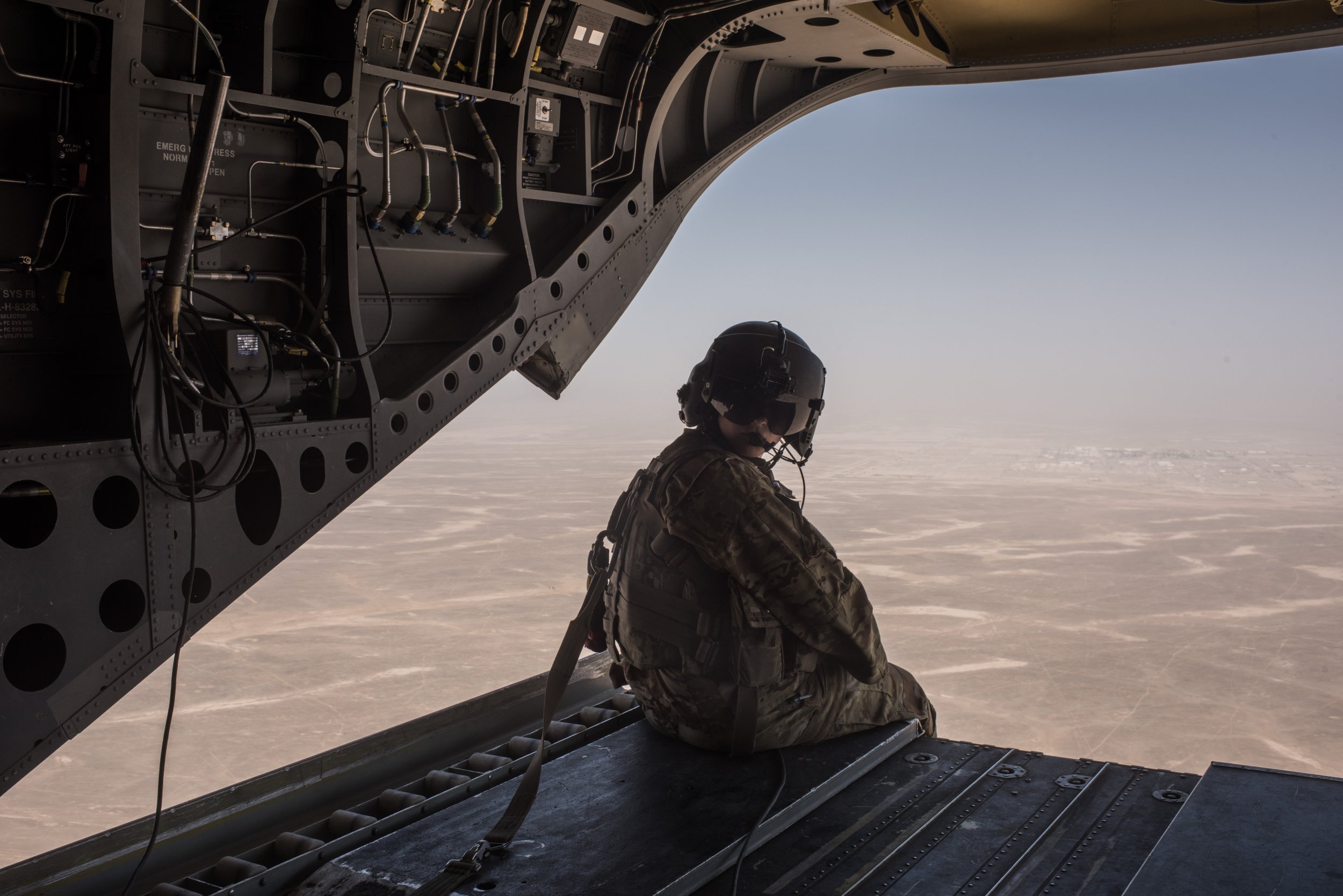 President Donald Trump's pledge to expand U.S. troop presence in Afghanistan has been realized, bringing the total number of American soldiers in the country to 14,000, the Pentagon announced on Thursday.
Thousands of troops have poured into Afghanistan since Trump's announcement in August of a broader U.S. role in the country, as opposed to a withdrawal. The increase came at the request of General John Nicholson, the top U.S. commander in Afghanistan and the leader of NATO's Resolute Support Mission.
"We've just completed a force flow into Afghanistan," Joint Staff Director Lieutenant General Kenneth McKenzie told Pentagon reporters, according to Radio Free Europe. "The new number for Afghanistan is now approximately 14,000. Might be a little above that, might be a little below that as we flex according to the mission."
Nicholson has said that he needs around 16,000 troops in the country, and NATO members are to make up the 2,000 shortfall. NATO, the military alliance that Trump has pledged to support with the caveat that its members contribute more resources, has said that it is "fully committed" to the new strategy.
As well as an expansion of Washington's troop presence in Afghanistan, the U.S. military has stepped up its airstrike campaign against radical Islamists aligned with the Taliban and the Islamic State militant group (ISIS).
In September, the military dropped 751 airstrikes in Afghanistan, the highest total for any month in seven years of military action in the country.
It represented a 50 percent increase from August when Trump announced the new strategy. The most bombs dropped during one month prior was 589 in August 2012.
The expansion threatens to continue the U.S. military's involvement in the Afghan quagmire for years to come, but Kabul has been supportive of the additional troops, saying that the country needs the U.S. to enhance its security.
Following the 9/11 attacks on the World Trade Center in September 2001, former President George W. Bush authorized the campaign in Afghanistan to remove the Taliban from power, and U.S.-backed Afghan forces overthrew the Taliban government in late 2001.
The ensuing military campaign to beat back the group's insurgency led to the death of some 2,400 U.S. troops in Afghanistan.
The Taliban, despite losing several leaders in recent years, is becoming more sophisticated in its attacks.
This year, a new special forces unit known as the "Red Unit" has emerged in the group, conducting attacks on checkpoints manned by Afghan forces. The unit is using U.S.-made weapons and Russian-made night-vision headgear to launch the surprise attacks.