Trump's AG Nominee Is Second Cabinet Pick to Have Publicly Prayed for Rain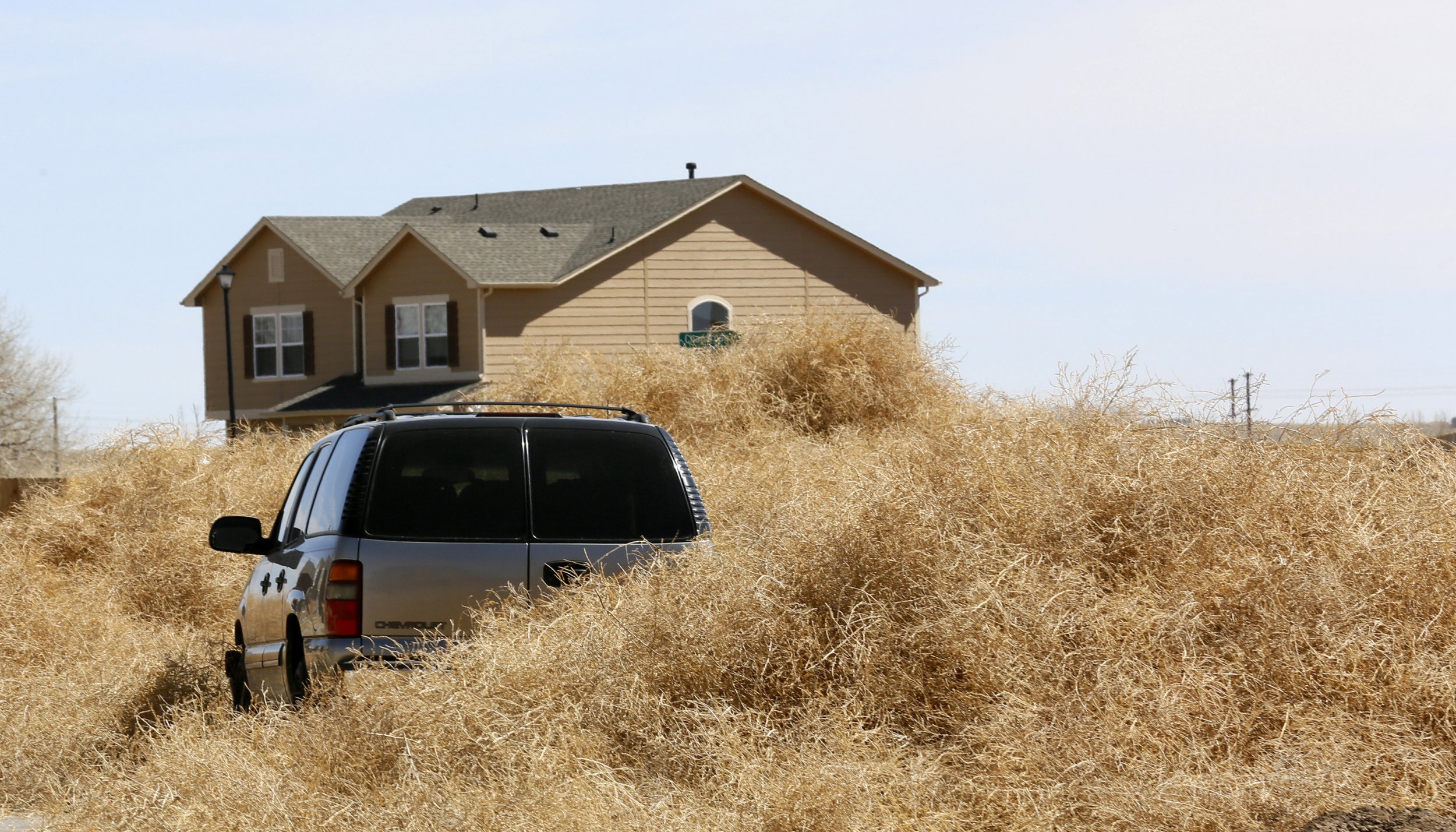 In November 2007, Sonny Perdue, then Governor of Georgia, made headlines when he stood on the steps of the state Capitol in Atlanta to lead a prayer for rain. Georgia was in a severe drought, and Atlanta's main water supply, Lake Lanier, was at record low levels. "Our Father, we acknowledge our wastefulness," he said in front of a crowd of hundreds. "We have come together, very simply, for one reason and one reason only: To very reverently and respectfully pray up a storm."
His plea was praised by many desperate Georgians whose land and livelihoods were suffering. But it was also criticized for blurring the lines between church and state. "The governor can pray when he wants to," said Ed Buckner, then-treasurer of the Atlanta Freethought Society, a nonprofit atheist organization. "What he can't do is lead prayers in the name of the people of Georgia."
That occasion made news again yesterday with President-elect Donald J. Trump's nomination of Perdue as agriculture secretary, Trump's final cabinet pick. Perdue is not the first cabinet nominee to have publicly prayed for rain. As governor of Texas in 2010, Rick Perry—Trump's nominee for energy secretary—called for a three-day prayer during a severe drought. "I urge Texans of all faiths and traditions to offer prayers...for the healing of our land, the rebuilding of our communities and the restoration of our normal way of life," Perry wrote in what he called a "days of prayer" proclamation.
A plea to the heavens wasn't the only measure Perdue took in 2007. He declared an emergency, restricted water use and tried to stop the Army Corps of Engineers from using reservoirs in the state. When the Corps refused, continuing to pump water out of Georgia to Florida and Alabama, Perdue threatened to sue. He also pushed a water conservation bill through the Georgia Legislature in 2010. Water wars among the three states continue, exacerbated most recently by the worsening drought in northern Georgia.
Concerns about the agriculture nominee extend beyond his prayer for rain. Perdue, 70—who was raised on a farm, has a doctorate in veterinary medicine and is a founder of Perdue Partners, LLC, a global trading company for exporting domestic goods—has taken controversial positions on a variety of issues. He said he supports the Trans-Pacific Partnership, a trade deal that Trump opposes. As governor of Georgia, he enacted the Georgia Security and Immigration Compliance Act, which included harsh measures against illegal immigrants. But agriculture industry groups have voiced their support. "Governor Perdue will provide the strong voice that agriculture needs in the new administration," Zippy Duvall, president of the American Farm Bureau Federation, said in a statement.
Other responses ranged from uncertainty to anger. "We hope that Mr. Perdue will stand as a champion of the programs and policies that support a sustainable agriculture food system," the National Sustainable Agriculture Coalition said in its statement. The Environmental Working Group called out the more than $278,000 in taxpayer-funded farm subsidies that Perdue received from 1995 through 2014, a practice that many advocates deem unfair to small, family-run farms. The organization also expressed alarm over Perdue's past gubernatorial campaign contributions from chemical companies (a former Democrat, he switched to the Republican party for that candidacy), and over his work in fertilizer sales. "It's certainly hard to imagine that a former fertilizer salesman will tackle the unregulated farm pollution that poisons our drinking water, turns Lake Erie green, and fouls the Chesapeake Bay and the Gulf of Mexico," the Environmental Working Group's Scott Faber said in a statement.
As agriculture secretary, Perdue (who has no connection to the Perdue poultry company) will lead an agency with an annual budget of $115 billion and a staff of nearly 100,000, one of the largest federal infrastructures. Responsibilities of the Department of Agriculture cut a broad swath, ranging from assisting the agricultural industry and farmers through trade deals and loans to safeguarding meat processing to overseeing food stamps and public school lunches.
The timing of confirmation hearings for Perdue has not yet been announced. If the nomination succeeds, the dry skies over Georgia will be the least of his concerns.