Ai Weiwei on 'Human Flow' Documentary, Freedom and Solving the Refugee Crisis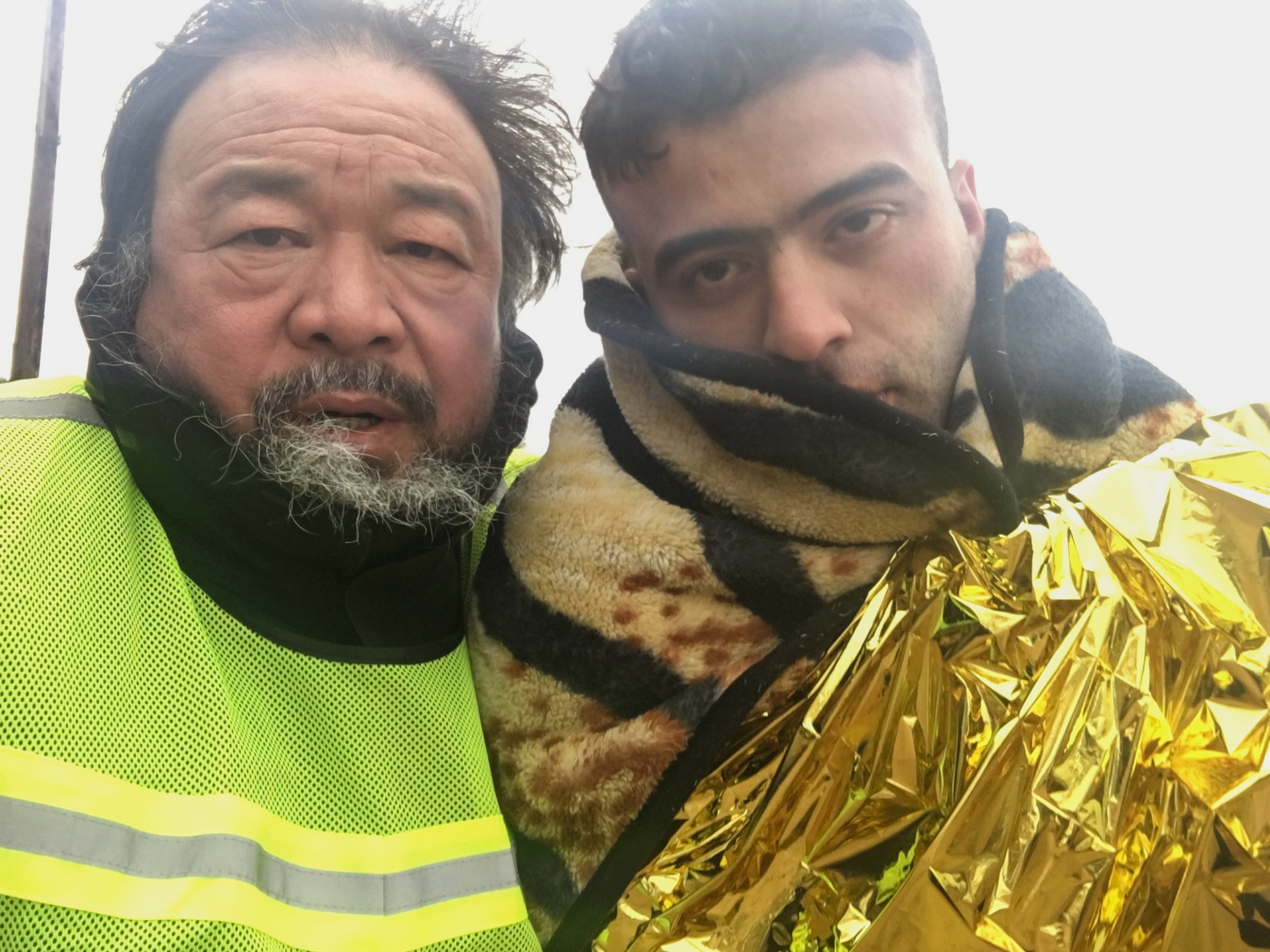 Even from within the walls of the secret police detention centre where he was held for 81 days in 2011, Chinese artist Ai Weiwei was thinking about those who, like him, had lost their freedom and were no longer safe in their own country.
It was that curiosity about the conditions, dreams and motivations of the world's 65 million refugees, asylum-seekers and internally displaced people that fuelled Ai's latest film, Human Flow.
"I started this whole journey when I was detained in China. I sent two colleagues to [a refugee] camp in Iraq to film and do interviews there. That was the prelude for the film," the artist and dissenter, who was in prison on charges of tax evasions after he publicly denounced abuses of power and corruption, tells Newsweek in London.
In December 2015, Ai went to the Greek island of Lesbos, one of the main ports of arrivals of hundreds of thousands of people who survived the perilous journey across the Mediterranean sea.
While the movie's central focus is the journey of the refugees who attempted to walk from Greece to Germany, the documentary takes viewers to more than 40 different refugee camps in 23 countries across the globe. During research for the 140-minute documentary, Ai and his team interviewed 600 people and filmed more than 900 hours of footage over the space of six months.
He prioritized images that allowed the viewer to truly observe human faces or landscapes. "We had to exclude the kind of footage on the news all the time. We wanted to give an identity of human condition and that's the only thing everyone can identify with regardless of their background," he said.
The footage is shot from a variety of different perspectives and on a range of devices, from hand-held smartphones to unmanned aerial vehicles. Drones were used to illustrate the sheer scale of the movement of people and the distances covered, but they also played a conceptual role in the film.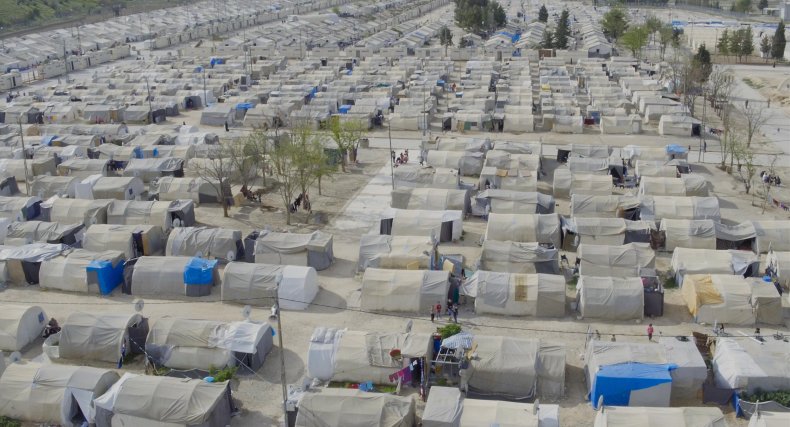 "We had to go to some many areas we needed a language to capture a whole condition in a few seconds. Then we moved to more detailed closed-range shots," he explains. "Aesthetically, we think if the drone comes from certain height, the human being disappears. From far away, the planet has no problem. All these problems are created by us, all the hatred and love are created by us, and can be easily solved by us—unless we don't want to solve them."
One of the first scenes depicted in the film shows Ai actively involved in the efforts to bring a group of refugees on a dinghy to shore, warming them up and welcoming them.
"You are a good man," he tells one of the young men wrapped in a golden emergency foil blanket, one of the many interactions between the director and the film's subjects.
In another interaction, Ai exchanges his passport with that of Syrian refugee Abdullah Mahmoud, a symbolic act of solidarity that however only reinforces the differences between the two men, as the artist is reminded that he at least still has a home to go back to, in Berlin, while Mahmoud has nothing but a tent.
"I respect you and I respect the passport," Ai tells him.
Ai understands the importance of a passport: his was confiscated by the Chinese government for four years, until 2015.
"[For refugees] a passport means nothing to them, the nations aren't going to protect them, they are hurting them or pushing them away," Ai says, drawing comparison to his own experience fleeing China due to concerns over his safety and that of other human rights defeders like free-speech lawyer Pu Zhiqiang, who represented Ai among other dissidents. Pu was imprisoned in 2014 and had his license to practice law revoked in 2016.
Those who live in Western countries that do not offer humanitarian aid or support to refugees, Ai says, should exert more pressure on their governments to change those policies. "How can you be identifying with some nation by choice, and at the same time accept these wrong policies, shameful acts towards fellow citizens or people who need help who are just like you or me or anybody, who escape from danger?"
And yet, Ai has retained his Chinese passport. "I have struggled for the past 30-40 years not to give up that passport," he says.
"The passport only meant some hurt or damage to my life but still to give up a passport is a serious matter for me. it's part of your identity, it gives you rights and responsibility. If I totally gave up that rights and that ability—that means a lot to me," he adds.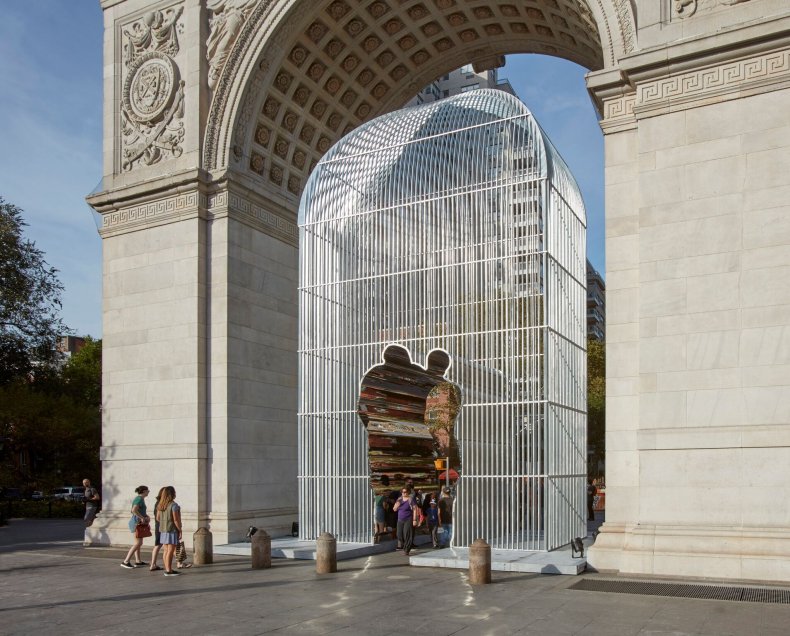 The Human Flow film—recently shortlisted for an Oscar in the Documentary Feature category—is the latest in a series of Ai's work focusing on borders and refugees, like the massive sculpture of a refugee boat titled Law of the Journey currently on show in Prague, the Good Fences Make Good Neighbors public exhibition in New York and the Thin Line along Amsterdam's canals.
The topic feels deeply personal to the artist, who says he identifies as a refugee: "I've never consciously seen myself as a refugee, but by definition I've been a refugee since I was born," he says. As a child, Ai witnessed first-hand the power of the Chinese state against those who expressed dissent: his father Ai Qing, a renowned poet, was forced into exile to China's border regions soon after Ai's birth in 1957, until he was allowed to return to Beijing in 1976.
"I grew up with it," Ai says, referring to the humiliation and insult and hard labour his family experienced. "And today I still consider myself as being pushed out because of a different ideology.".
Like many of those who crossed the Mediterranean, Ai headed to Germany soon after his passport was returned and he was permitted to travel, establishing a studio in Berlin. The European country is one of the few that pledged an open-door policy for refugees and a destination for many looking to rebuild their lives.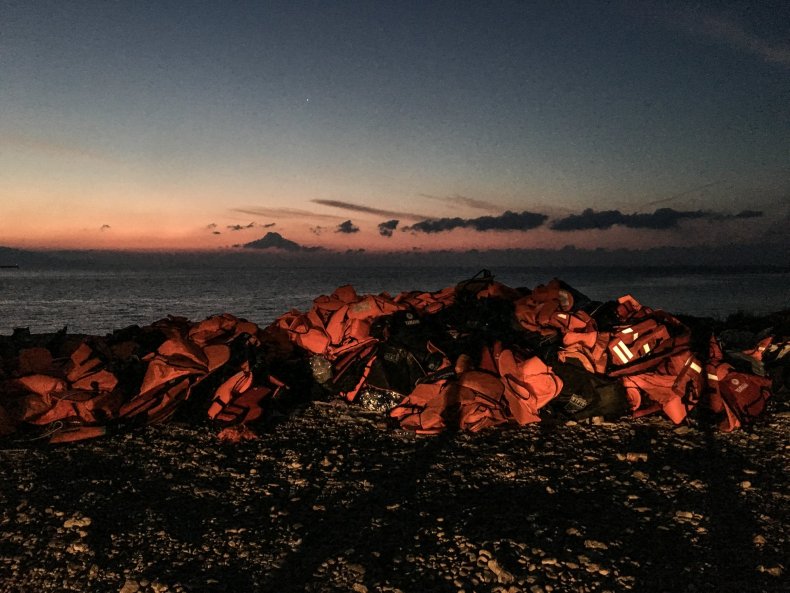 "If we now have to start apologizing for showing a friendly face in response to emergency situations, then that's not my country," German Chancellor Angela Merkel said in September 2015 in response to those who criticized her policy.
But there has been a backlash for Merkel, who emerged from the 2017 election with a restricted majority and troubles forming a ruling coalition. The far right party Alternative for Germany, which won seats in parliament for the first time since it was formed in 2013, campaigned on an anti-Islam, anti-immigration platform.
Even then, Germany still won a survey of nations' international image, beating the U.S. under Donald Trump, who campaigned on his promise to build a wall along the border with Mexico and to put "America first" in his foreign policy.
Within his first year in power, Trump has implemented a highly-contested travel ban against citizens of Iran, Libya, Somalia, Sudan, Syria, Yemen, Chad, North Korea and some government officials in Venezuela, and withdrawn the U.S. from the non-binding global agreement known as the New York Declaration for Refugees and Migrants, unanimously approved by representatives of the U.N. 196 member countries at a summit last year.
Ai believes that fear is what drives people towards supporting nationalist ideologies. "People are scared because they are afraid to lose what they have," he says.
Still, he condemns Trump's policies. "This recent act of the U.S., telling people 'America first, we are taking care of our own business,' is absolutely shameless," he says. He points out that the wars the U.S. waged in Afghanistan and Iraq have directly caused or at least contributed to many of the situations forcing people to flee their homes.
According to him, Trump's refusal to discuss global solutions to global problems—not just in relation the refugee crisis, but also to climate change—"shows how the U.S. has become a descending state in terms of ideology and vision."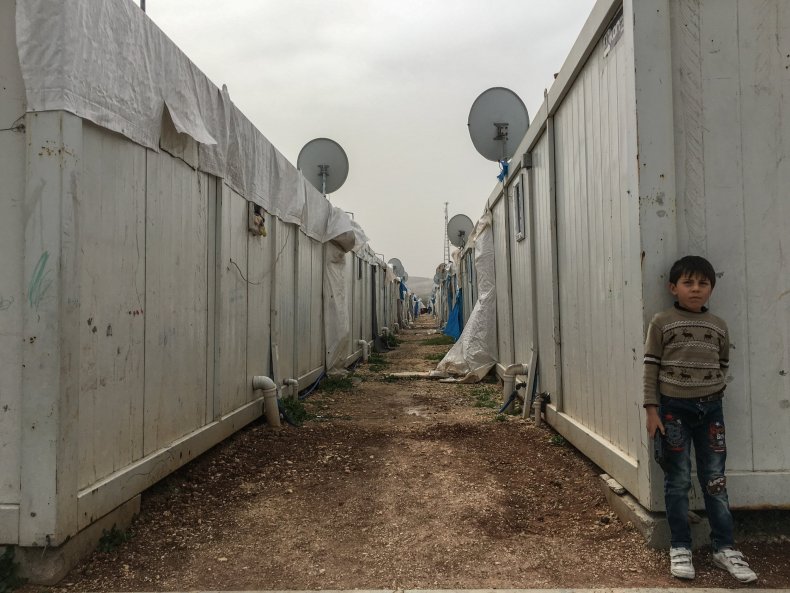 Ai hopes to see a concerted effort to solve the crisis and has presented the documentary to lawmakers in the U.S. and the U.K., as well as planning a screening at the U.N. For him, the solution to the crisis cannot be found by relying on the current system of building refugee camps and soliciting donations, but by treating refugees with respect and giving them the rights awarded to any other citizen.
"[What refugees] need the most is not the mercy or money from other people, they are quite proud. They can work, they can bring bread home for their children," he explains.
"If you don't see them as fellow human beings, brothers and sisters, and you don't let them work, you ruin those human beings' lives. You dismiss their possibilities as a living creature. Trust and understanding are the most important elements in dealing with refugee issue, it's not money."
Ai has no patience for those who say refugees can't be integrated because there isn't enough space within host countries. "I think there is not enough space in their heart," he says. "They are not willing to face the situation and not willing to come to a global understanding. Certain rights have to be protected no matter what, like human rights, life, children's and women's rights. There is no excuse."