Trump's Approach to China Is Costing Business Programs International Students
The United States used to dominate charts of the best business schools around the world, but now that other countries have comparable programs, some international students would rather pass up school in the United States instead of dealing with some of the hurdles that now exist. With comparable business programs available in other countries, President Donald Trump's trade war with China and immigration barriers could mean America's missing out on some of the top talent.
The Graduate Management Admission Council (GMAC), an international non-profit organization of business schools, released a report on Tuesday that showed in 2019, there was a 13.7 percent decline in international business school applications to U.S. schools — steeper than any other country in the world. While the U.S. was once the business school powerhouse, universities in Asia now hold more than 20 percent of the spots of the Top 50 programs worldwide, so there's less incentive for foreign students to contend with barriers to study in the U.S.
"At a point when we have competition for talent, putting up barriers is not necessarily a good thing," Sangeet Chowfla, CEO of GMAC, told Newsweek.
Chowfla attributed the decline to three main dynamics: a change in supply and demand, the perception that the U.S. is not a welcoming destination for students and students not selecting the U.S. as a preferred study destination. For students in China, tension between the U.S. and China is also making students' skeptical about studying in the U.S.
Trump announced his intention to impose tariffs on China in 2018 and recently called it a "threat to the world." After the U.S. shortened the duration of visas for Chinese graduate students in 2018, China's Ministry of Education cautioned students to be careful if they choose to study in America because of visa complications.
Heightened tensions between the U.S. and China combined with broader trends and China's discouragement of citizens studying in America are causing Chinese students to opt for programs in Asia and Europe instead of the U.S.
"Students are saying, 'Now I can get a high quality education and globally recognized degrees closer to home where my network and my support system is going to be and where my career is going to happen, why wouldn't I consider that?" Chowfla said. "U.S. higher education is in an increasingly competitive environment, at the same time these geopolitical trends are playing out."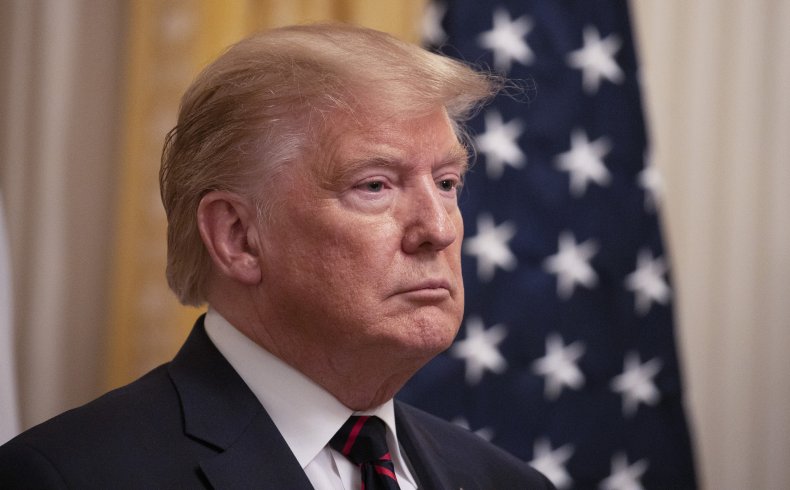 Back in 2000, the Financial Times didn't put a single Masters in Business Administration (MBA) Program in Asia on its list of the top 50 programs worldwide. Last year, programs in Asia took 12 of the top 50 spots. Almost nine out of 10 applicants to Chinese MBA programs are from the region, but GMAC noted the Financial Times rankings could indicate the beginning of an international attraction. The pitfall Chinese programs may have when attempting to become a global MBA powerhouse could be the lack of courses in English, according to GMAC.
On Tuesday, 50 deans of business schools, including those that lead some of the top programs in the U.S., voiced their concerns about America being improperly equipped to grow economically. They sent a letter to Trump, Vice President Mike Pence and congressional leaders, calling the inability to fill open STEM jobs a "crisis."
"Without a substantial change in our approach, this deficit of skills in key fields will hinder economic growth," the writers of the letter said.
They urged the removal of the per-country visa cap, modernization of the processing system and reforming the H-1B visa program so the "most talented people have a reasonable chance of gaining entry to the United States."
Foreign students studying in the United States do more than fill jobs after graduation, they contribute to the economy. Marie Royce, the assistant secretary of state for educational and cultural affairs, said during an EducationUSA forum in July that Chinese students contributed $15 billion to the U.S. economy in 2018.
GMAC asked students who expressed interest in studying in America why they decided not to apply. The number one reason they gave was the uncertainty about visas, followed by concern about finding a job after graduation.
It would be easy to dismiss a decline in foreign students pursuing an MBA in the United States as something that's not America's problem. However, Chowfla said he was equally concerned about the effect a decline in foreign students in MBA programs would have on domestic students in preparing them for a world where they have to compete and live on a global scale.
"Domestic students benefit immensely from the diversity of perspectives, which a classroom that has Chinese students or Indian students or African students or European students has," Chowfla said, "and to the extent that classrooms become increasingly nationalized as a result of political considerations, I think everybody suffers."