Trump's Approval Rating Among Black And White Americans is Sinking, Despite What the President Says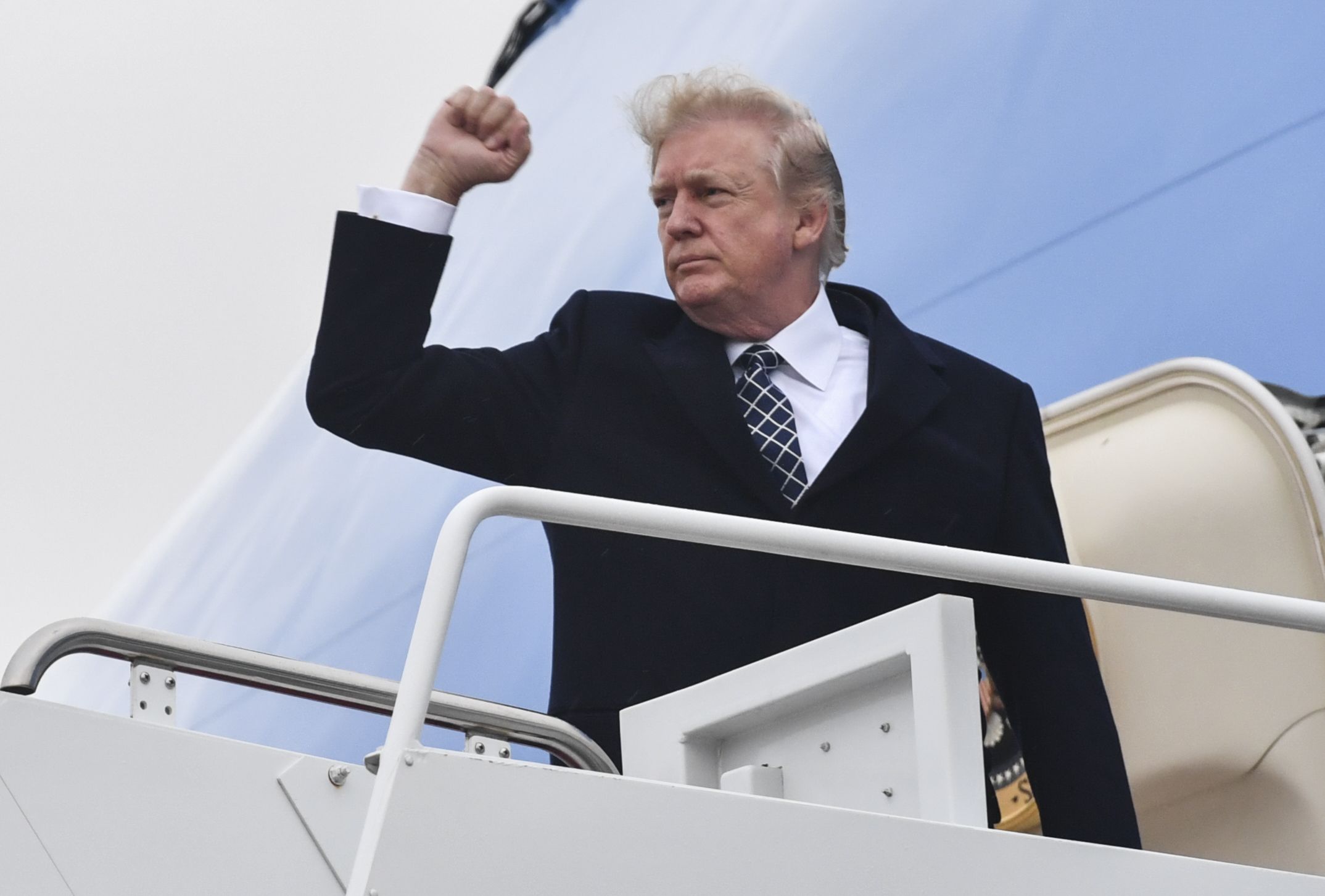 President Donald Trump, contrary to what he told his 46.8 million Twitter followers on Tuesday, is not gaining ground with black voters.
"Unemployment for Black Americans is the lowest ever recorded. Trump approval ratings with Black Americans has doubled," Trump tweeted on Tuesday. "Thank you, and it will get even (much) better!"
Trump tagged Fox News in his tweet, apparently indicating he got that polling information from the news outlet. The tweet itself is a blend of misleading and false information, according to the New York Times.
The details in Trump's tweet appear to have reached Trump via a Fox News segment that day. On Fox and Friends Tuesday morning, co-anchor Brian Kilmeade cited a poll without attribution that claimed Trump's approval rating among black Americans had doubled in the past year.
"Believe it or not, through all this negative coverage, they did a survey of 600,000 people about how black America views this president," Kilmeade said. "His numbers have actually doubled."
Kilmeade was likely referring to a poll conducted by the online polling company SurveyMonkey, according to the Times. The company conducted 602,134 interviews with adults across racial lines since Trump's inauguration for the survey.
The survey found that Trump's approval rating among black Americans has not doubled—it has dropped. He's also lost ground with white voters, with non-college educated whites—his best group in 2016—down 10 points to 56 percent approval, and college-educated whites down 8 percent to 40 percent approval, The Atlantic reported citing the same poll.
The results, which were reviewed by the Times, showed Trump's approval rating among "black America" had dropped 5 points, from 20 percent to 15 between February 2017 and last December.
In describing the poll to The Atlantic, SurveyMonkey's head of election polling Mark Blumenthal, broke down the results down by race, gender educational attainment and age. When it came to black voters, the poll showed 23 percent of black men approved of Trump's work while just 11 percent of black women did.
On Sunday, three days after The Atlantic published their analysis, the far-right website Breitbart News published an article titled, "Donald Trump's Support Among Blacks Has Doubled Since 2016, Amid Racism Claims," which compared 2016 exit polls to the SurveyMonkey results.
Breitbart said it calculated the average score between black men and women. "That score averages out to 17 percent, or twice the 8 percent score he was given in the 2016 exit polls," the article said.
The score doesn't average out to 17 percent. SurveyMonkey interviewed more than twice as many black women as men, 31,000 to just 19,000, in its poll, making Breitbart's figure incorrect based on the data it used, the Times notes. Additionally, comparing exit polling to SurveyMonkey's results is also troublesome as they are not directly comparable. Exit polling, by definition, is interviewing registered voters whereas SurveyMonkey interviewed adults, some of whom are registered to vote and some of whom are not.
This appears to be the process by which a real poll underwent faulty analysis by a far-right website, which was then cited without attribution by Fox News, absorbed by the president and redistributed on his Twitter feed. Trump's tweet has since received more than 27,000 comments, more than 26,000 retweets and 101,550 likes.
Trump is correct that unemployment for blacks is down to a record low of 6.8 percent, but that number has also been steadily dropping for years since it was 16.8 in March 2010, according to the Bureau of Labor Statistics. Black unemployment was at 7.9 percent in December 2016, just before Trump took office, according to the Bureau of Labor Statistics.