Trump's Approval Rating Just Bounced Back From Worst In History for a President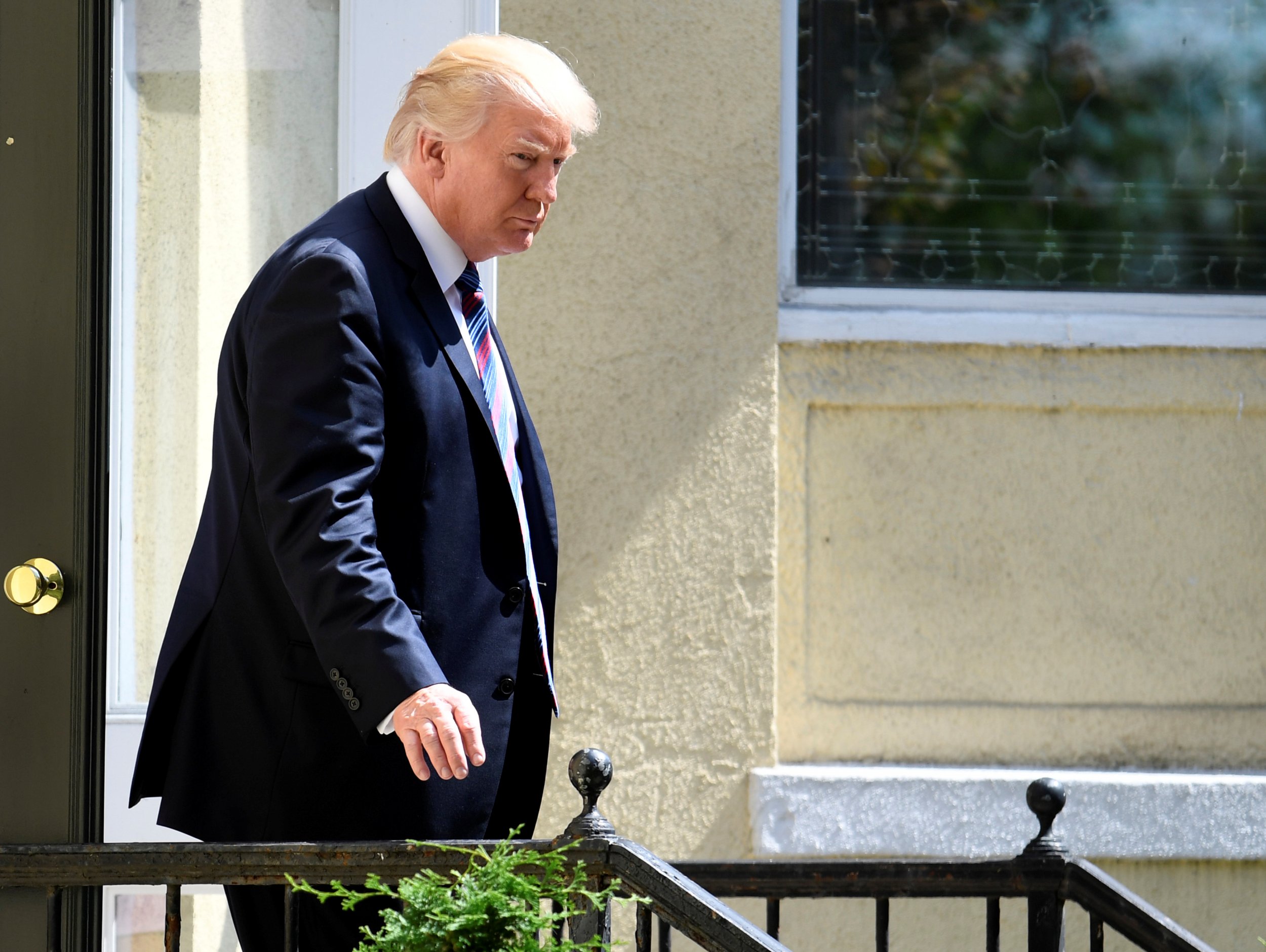 Donald Trump has seen his approval rating rise in recent weeks, with a new poll showing the president is enjoying his highest such rating since June.
According to a Rasmussen Reports poll released on September 10, Trump currently has a 46 percent approval rating, with 29 percent of likely voters polled stating they strongly approved of his performance.
This is compared to 53 percent of likely voters who disapprove of the president's job performance, of whom 45 percent strongly disapprove of Trump's performance, meaning the president has a Presidential Approval Index of -16.
The most recent poll is a turnaround from just several months ago when Trump set a record low for second-quarter presidential job approval rating in modern polling history.
Indeed, a Gallup poll taken between April 20 and July 19, and published on July 23, showed Trump had an average 38.8-percent approval rating, which was below his first-quarter poll results that showed a 41.3-percent average and was much lower than the historical average presidential second-quarter rating of 62 percent.
The results in July put Trump in the position of least popular president in history, at that particular point during his term, with the new poll from Rasmussen marking a much-needed bump in approval for the president.
At the time the July poll was released, Trump suggested he did not put much stock in polls, stating in a tweet that the poll in question was inaccurate, and citing pre-election polling that heavily suggested his rival Hillary Clinton was likely to win the 2016 election.
Trump's approval rating among his own base also took a battering following the violence at a white supremacist rally in Charlottesville and the president's much-criticized response to the incident.
A Morning Consult/Politico poll published in August showed a drop in Trump's approval rating among Republicans, with just 72 percent stating they approved of the president's job performance, compared to 81 percent the week prior to Charlottesville.