Trump's Approval Rating Reaches Highest Ever, But Most Americans Find Him 'Unpresidential' Says New Poll
A new poll conducted by the Washington Post and ABC News showed President Donald Trump's approval rating at 44 percent, the highest it has ever been during his tenure in the Oval Office. However, 65 percent of Americans still believed that the president has acted in a way that is "unpresidential."
Of the 1,008 voting-age adults reached by phone, 32 percent said they strongly approved of the way Trump was handling his job as president, while another 12 percent said they somewhat approved. Combined, that brought the president's approval rating to 44 percent, 5 points above what he received the last time this poll was conducted in April 2019.
Among registered voters, 47 percent say they approved of Trump while 50 percent disapproved of the president. In April, 42 percent of registered voters said they approved while 54 percent voiced their disapproval.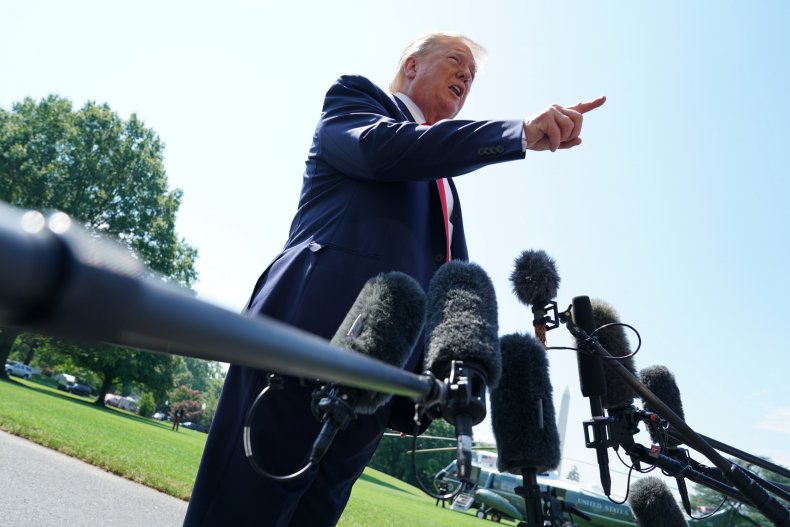 The biggest factor that was driving those numbers up is the perception of how Trump has handled the economy. That was the issue where voters rated him the highest, with 51 percent approving. Asked how much credit Trump deserves for the state of the economy, 47 percent said a "great deal" or a "good amount," while 48 percent said he deserved "only some" or "hardly any."
Economy was the only issue where Trump received positive numbers from respondents. On the eight other issues measured — including immigration, taxes and healthcare — Trump got negative ratings.
The issue where voters disapproved the most was climate change (or global warming), with 62 percent of people polled saying they disapproved of how Trump has handled that issue and only 29 percent saying they approved of the administration's approach to climate change.
And while Trump's approval rating did reach an all time high, 65 percent of respondents still believed that the president has acted in a way that is "unpresidential," down five points from the last time this question was asked in January, 2018.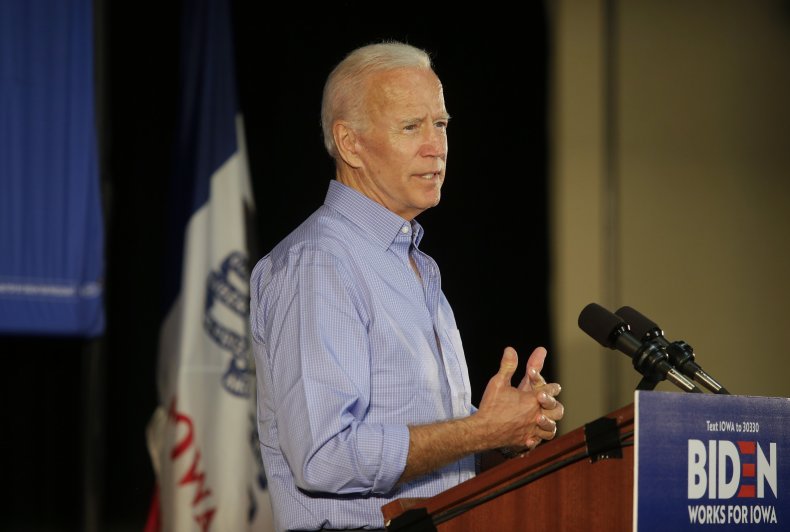 The poll also matched Trump against five possible Democratic nominees: Former Vice President Joe Biden, Senators Bernie Sanders of Vermont, Kamala D. Harris of California, Elizabeth Warren of Massachusetts and South Bend, Indiana, Mayor Pete Buttigieg.
Asked if the 2020 presidential election were being held today, and the candidates were Donald Trump as the Republican and one of those five nominees as the Democrat, each of the five opponents were selected over Trump. Biden received the most support, with 55 percent of those surveyed saying they would vote for him over Trump if the election took place today.
When asked regardless of who they support, Biden was selected by 45 percent of respondees as the Democratic candidate who has the best chance to defeat Trump in the 2020 general election.