Trump's Approval Rating Is the Opposite of Obama's at This Point in His First Term (That's Bad for Donald)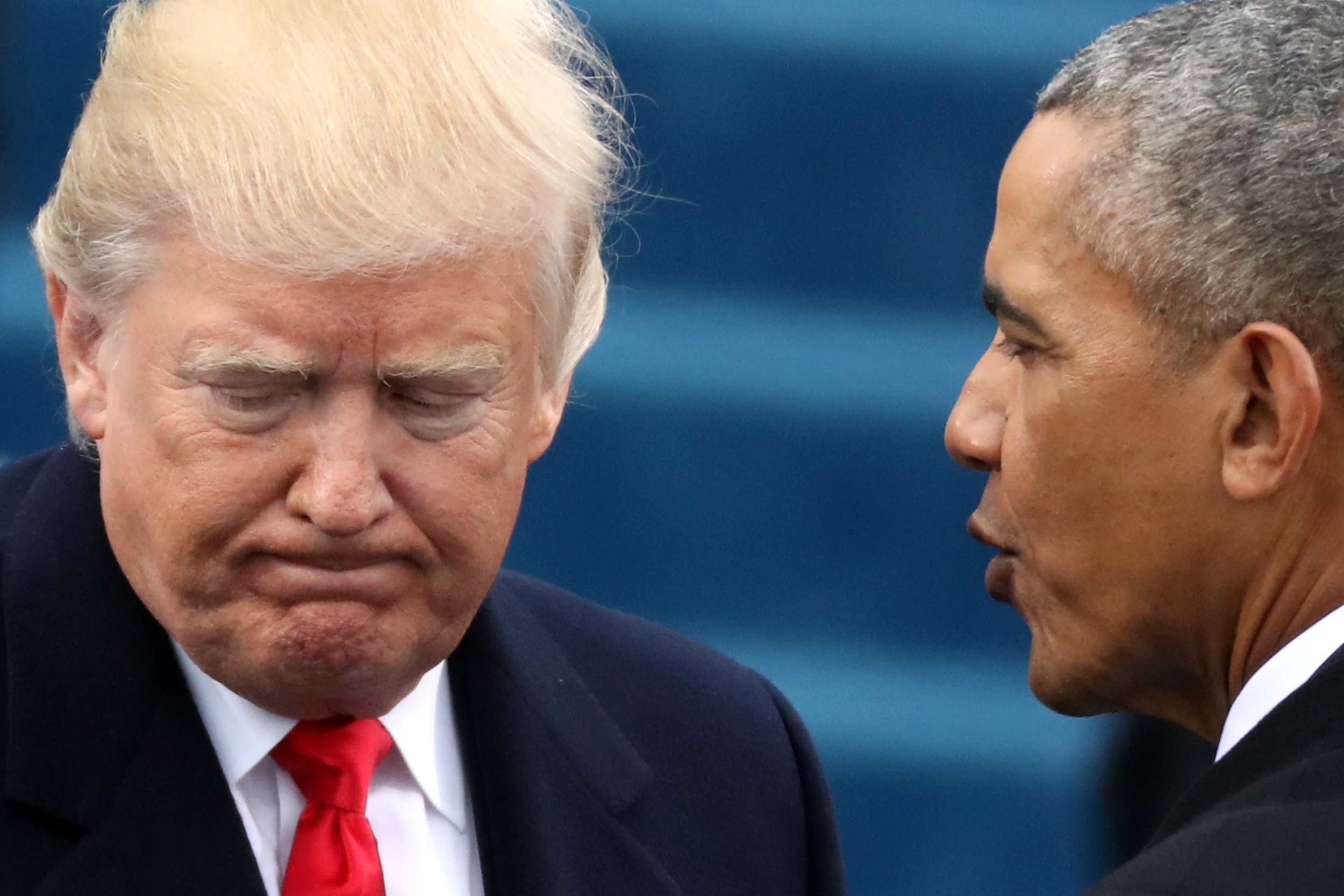 President Donald Trump isn't fond of his predecessor, former President Barack Obama. Maybe that's the product of envy.
Trump's approval rating is bad—like, historically bad. The weighted average from data-focused website FiveThirty pegged it at just 37 percent on Friday—Day 197 of his presidency. No other president in the history of modern polling had an approval rating so dismal on Day 197, according to FiveThirtyEight's tracker. Former President Gerald Ford came closest to matching Trump but could have boasted an approval of nearly 2.5 percentage points higher.
Trump, the former reality TV star, isn't even close to where Obama stood at this point in his presidency. In fact, their ratings are just about exactly opposite. Take the latest Gallup Daily poll for Trump, which found his approval rating stood at 36 percent, while 58 percent disapproved. According to Gallup's historical data, the 44th president's approval rating stood at 56 percent this week in Obama's first term, while just 37 percent disapproved—in other words, almost exactly Trump's approval ratings, but reversed. (The margin of error in the Gallup daily poll is plus or minus 3 percentage points, so, give or take.)
The early days of Obama's tenure were buoyed by his campaign message of hope and change and the typical grace period afforded new presidents by the American people. Trump, meanwhile, has largely thrown away any goodwill. His White House has been chaotic, while a key piece of legislation he pushed for—the Republican effort to gut Obamacare—proved enormously unpopular and went unpassed. And, oh, there are those pesky investigations into his connections to Russia, the country that, the intelligence community assessed, meddled in the 2016 election in an effort to help Trump get elected.
The investigation has brought down Trump's popularity, but the president has also passed the buck on that, saying it's his predecessor who failed by not calling out Russia's interference during the campaign. (This seems to ignore the fact that Trump has intermittently denied the Kremlin meddled in the election at all.)
"I just heard today for the first time that Obama knew about Russia a long time before the election, and he did nothing about it. But nobody wants to talk about that," Trump said in June. "If he had the information, why didn't he do anything about it?"