Trump's Approval Rating Went Up After Cohen Claims, New Poll Shows
Support for President Donald Trump does not appear to have dwindled in the aftermath of his former lawyer Michael Cohen pleading guilty to campaign finance violations, with a new poll showing the president has maintained his approval rating.
A Harvard CAPS/Harris poll provided to The Hill shows the president with a 46 percent approval rating, one point up from the same survey taken last month that showed Trump with a 45 percent approval rating.
"Trump continues to strengthen his job approval as the economy strengthens," Harvard CAPS/Harris Poll co-director Mark Penn told The Hill of the survey, which was conducted August 22 to August 23, in the days following Cohen's admission that he paid off women who claimed they had affairs with Trump under Trump's direction—a move that appeared to implicate the president.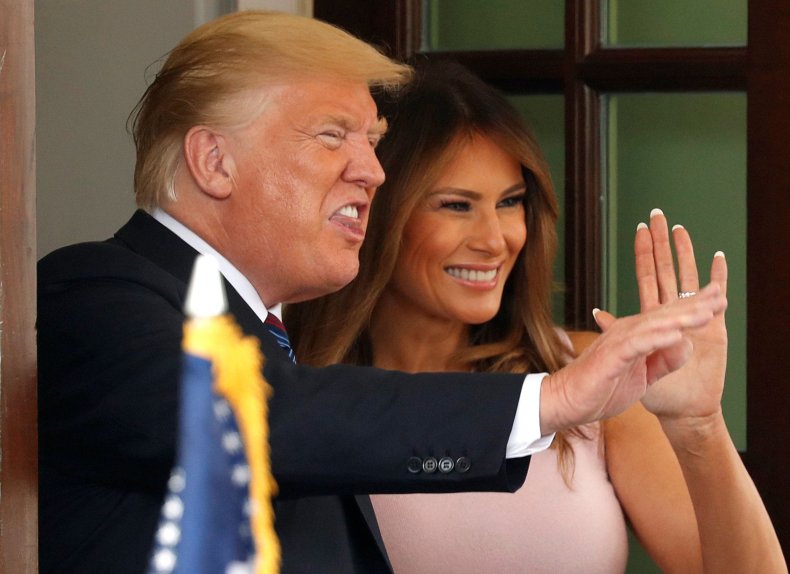 And Cohen's admission comes alongside former Trump campaign chair Paul Manafort being found guilty of eight counts of financial crimes by a Virginia court, and ahead of his trial in a federal court next month over money laundering.
But the issues surrounding Cohen and Manafort do not appear to have touched the president as yet—or at least not according to this most recent poll, which surveyed 1,330 registered voters.
"So far, the Cohen and Manafort events have had no impact on Trump's job approval as they don't see events about nondisclosure agreements as important enough or relevant to his job. This suggests a widening gap between the voters, the media and the investigations," Penn explained.
"After Cohen and Manafort, the public said, in effect, 'So what?'" he added.
In other polls, the president is not faring so well, with a mid-August poll from Gallup showing Trump with a 39 percent approval rating, falling from 41 percent a week earlier. However, this stands at a similar level to the approval ratings of former presidents Bill Clinton and Ronal Reagan during the same points in their presidencies.
And data released by Real Clear Politics, which takes an average of other polls conducted this month, shows that the president currently has a 43.5 percent approval rating, compared with a 52.2 percent disapproval rating.