Trump's 'Art of the Deal' Co-Author Says the President Is Losing His Mind: 'We Are in a True Emergency'
The co-author of Donald Trump's infamous book The Art of the Deal has taken it upon himself to warn America that the president appears to be losing his mind.
On Sunday, Tony Schwartz, the co-author of Trump's part memoir, part business advice book, told CNN that he believed the president's intelligence was diminishing.
"We are in a true emergency," said Schwartz. "He lives now inside his own version of reality almost 100 percent of the time and that reality has almost nothing to do with reality as the rest of us know it.
"And the accelerated rate at which his breakdown, or decompensation, is occurring is cause for us, and certainly for me, to come on to TV more often, to tweet more often."
Schwartz said he "spent an enormous time with [Trump] over a period of 18 months" while co-writing the 372-page book, released in 1987.
In May 2017, Schwartz predicted that Trump would quit the Oval Office before the end of his first year as president amid the FBI probe into Russian collusion. "He wants to figure out a way, as he has done all his career, to turn a loss into a victory," Schwartz said at the time. "So he will declare victory when he leaves."
Last night, CNN's Brian Stelter pointed out that his prediction turned out to be wrong. "You're right, I completely missed it," Schwartz responded. "I think I underestimated the enormous attachment he would have to being in that office. I think he likes meeting all of these people, and he particularly likes dominating these people."
Schwartz said he was sympathetic toward journalists who had to report on Trump's presidency, because they had to limit their coverage. "I believe the republic is in enormous risk that goes far beyond what most journalists are comfortable saying and what the general public, therefore—it doesn't really fully understand," he said.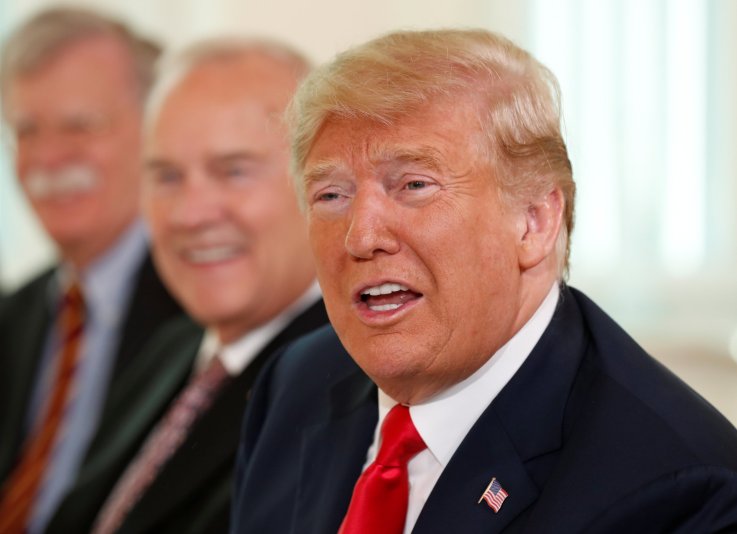 In January, Schwartz wrote an op-ed marking the end of Trump's first year as president, saying Trump seemed angrier and more self-absorbed now, compared to when they first met decades ago.
"There are two Trumps. The one he presents to the world is all bluster, bullying and certainty. The other, which I have long felt haunts his inner world, is the frightened child of a relentlessly critical and bullying father and a distant and disengaged mother who couldn't or wouldn't protect him," he wrote.
Schwartz is a 66-year-old American journalist, author, professional speaker and ghostwriter.
The White House did not immediately respond to a request for comment.
Trump's 'Art of the Deal' Co-Author Says the President Is Losing His Mind: 'We Are in a True Emergency' | U.S.