Trump's 'Art of the Deal' Ghostwriter Tony Schwartz Says 'Putin Owns Trump'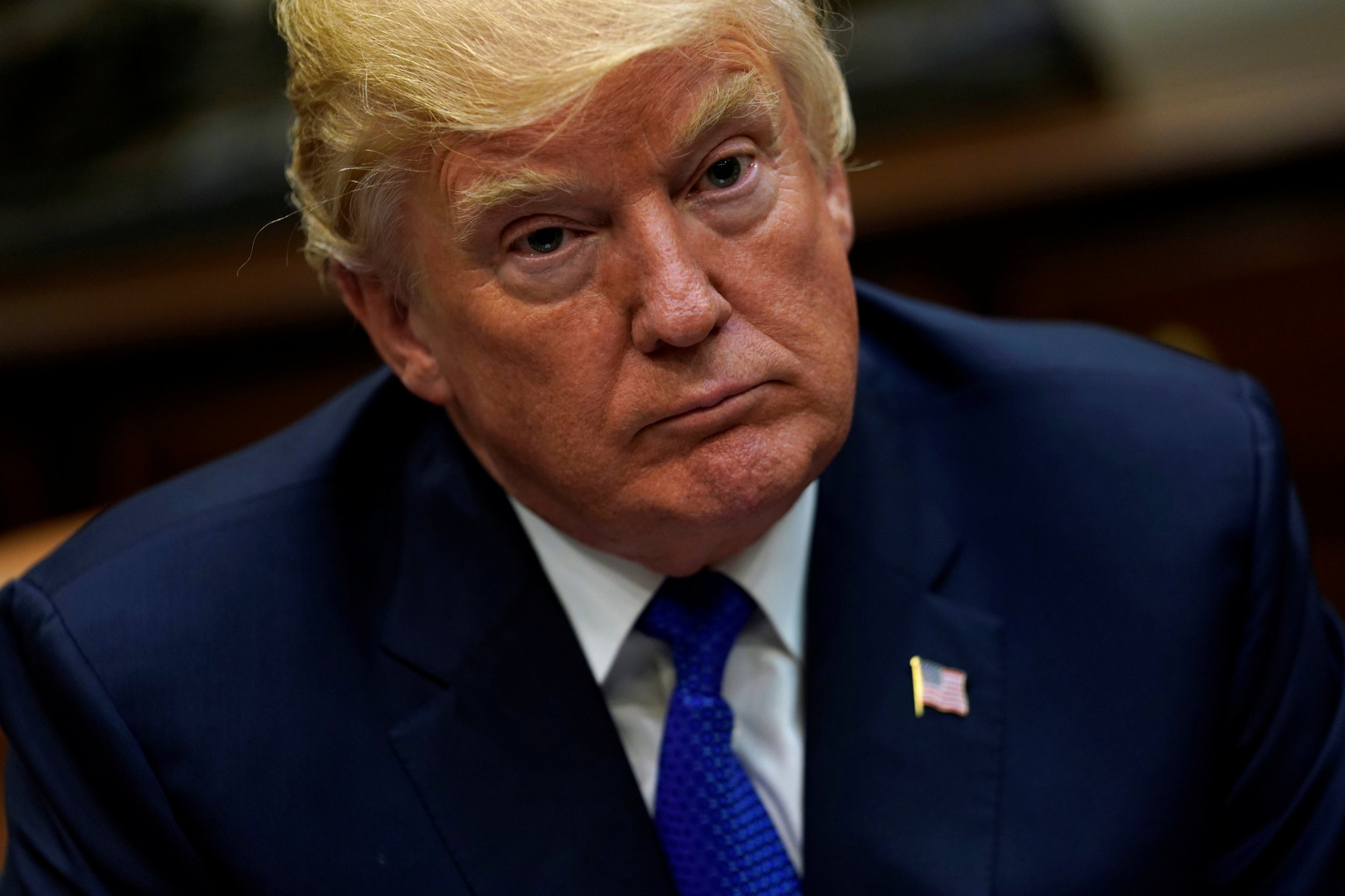 The man who ghost-wrote President Donald Trump's best-seller The Art of the Deal has claimed Russian President Vladimir Putin "owns" Trump, and he said he hopes the U.S. president will be taken down by special counsel Robert Mueller.
"What keeps my hope alive is the deep, abiding belief that Mueller has got Trump dead to right, including his collusion with Russia. All signs suggest to me that Putin owns Trump, and it's going to come out," author Tony Schwartz tweeted Tuesday.
Schwartz has been a vocal critic of Trump since he began speaking out against him during the 2016 election, warning in an interview with The New Yorker "that if Trump wins and gets the nuclear codes there is an excellent possibility it will lead to the end of civilization."
Schwartz said he feels "a deep sense of remorse that I contributed to presenting Trump in a way that brought him wider attention and made him more appealing than he is" through the book published 30 years ago.
Over hundreds of hours spent with Trump, Schwartz—who now runs a human resources consultancy firm—said he learned the president is pathologically impulsive and self-centered.
On American Thanksgiving last week Schwartz tweeted that he is grateful "for Robert Mueller's dogged pursuit of the truth" as he investigates whether the Trump campaign helped Russia interfere in the 2016 election.
Schwartz said Tuesday that Trump's doctrine is to "win at any cost."
Early this year Trump said he did not know if anyone in his campaign had contact with Russian officials. Reporting over the past year has revealed multiple contacts with Russian officials and cut-outs by at least seven members of the Trump campaign.
At the end of October, Mueller's legal team filed an indictment for money laundering against the Trump campaign's former chairman Paul Manafort and his business partner and campaign aide Rick Gates. Both have pleaded "not guilty."
Related: Trump's 'Art of the Deal' ghostwriter gets an angry voicemail from a Trump supporter
Last week The New York Times was first to report that Trump's former national security adviser, Michael Flynn's legal team are likely negotiating with Mueller to turn evidence against the Trump campaign. Flynn was an early Trump supporter and key member of his campaign. Mueller reportedly has enough on Flynn to convict him and his son, Michael Flynn Jr., of serious criminal offenses that Trump cannot pardon.
Legal experts say Mueller is applying legal pressure to senior figures from the Trump campaign in the hope they will turn evidence against the president and other figures in his orbit during the election.
According to a dossier on Trump compiled by former British intelligence agent Christopher Steele, Putin has information about an alleged incident in Moscow in 2013 in which Trump is said to have hired prostitutes to urinate on a bed that former President Barack Obama slept in. Trump calls the dossier "fake."
The president has repeatedly denied any connection to Russia. He has also called Mueller's investigation a "witch hunt" instigated by the Democrats.
Schwartz appears to steadfastly believe Trump was deeply involved with the Russians. Over the summer he also said he believes Trump will resign.
"So the Russians pursued Trump as an asset as early as mid-80s," Schwartz tweeted this month after a story was published about Trump's 1987 trip to Moscow hosted by the KGB's travel agency. "His deep compromising connection with a sworn enemy is going to unravel soon in ways that boggle the mind," he wrote.