Trump's Attacks 'Unhinged,' Says Sacked FBI Deputy Director Andrew McCabe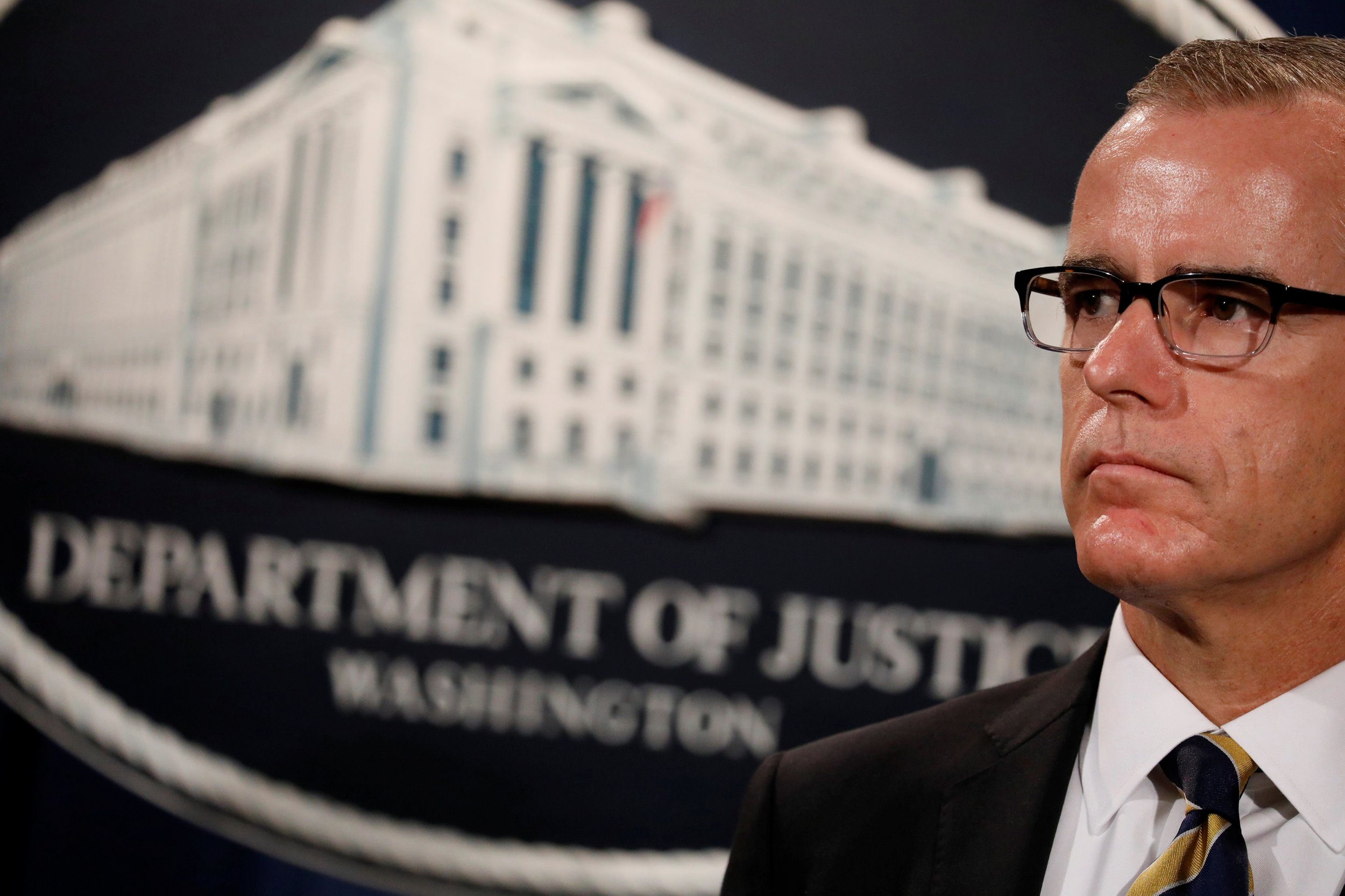 Former FBI Deputy Director Andrew McCabe has described President Donald Trump's attacks on him as "unhinged" after being fired from his position one day short of retirement.
"On March 16, I spent the day with my family waiting to hear whether I would be fired, after 21 years in the FBI and one day before I qualified for my long-planned, earned retirement," McCabe wrote in a Washington Post op-ed Friday.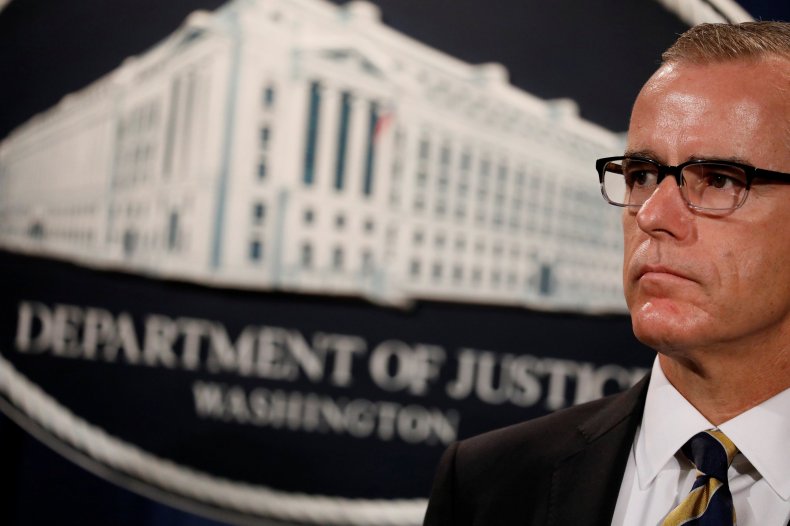 "Despite all the preparation for the worst-case scenario, I still felt disoriented and sick to my stomach. Around 10 p.m., a friend called to tell me that CNN was reporting that I had been fired. She read me the attorney general's statement."
In the wake of McCabe's firing by Attorney General Jeff Sessions last Friday, Trump celebrated in a tweet, proclaiming the decision a "great day for democracy." The president had previously accused McCabe, who was closely involved in the probe into Trump''s alleged collusion with Russia, of partisan bias.
McCabe criticized the president's behavior.
"I was sad, but not surprised, to see that such unhinged public attacks on me would continue into my life after my service to the FBI," McCabe wrote. "President Trump's cruelty reminded me of the days immediately following the firing of James B. Comey, as the White House desperately tried to push the falsehood that people in the FBI were celebrating the loss of our director."
Referring to Trump's sacking of Comey last May, McCabe wrote "The president's comments about me were equally hurtful and false, which shows that he has no idea how FBI people feel about their leaders."
In a statement, the Justice Department said that McCabe was sacked for unauthorized disclosure of information to a reporter, and for not being candid with investigators probing his conduct.
McCabe denied misleading investigators.
"At worst, I was not clear in my responses, and, because of what was going on around me, may well have been confused and distracted — and for that I take full responsibility," McCabe wrote. "But that is not a lack of candor. And under no circumstances could it ever serve as the basis for the very public and extended humiliation of my family and me that the administration, and the president personally, have engaged in over the past year."
Trump's Attacks 'Unhinged,' Says Sacked FBI Deputy Director Andrew McCabe | U.S.