Trump's Attorney Gears Up for Fight That Could Doom Trump
Donald Trump's lawyer is gearing up for his own legal fight in a move that could spell trouble for the former president and 2024 GOP candidate.
Evan Corcoran, who has represented Trump during the government's probe into classified documents found at his Mar-a-Lago home last summer, has now retained prominent white-collar lawyer Michael Levy, Reuters reported Thursday.
Last spring, Corcoran appeared before the Washington, D.C. grand jury to provide testimony amid the investigation into Trump's handling of classified documents, The New York Times reported. He reportedly asserted attorney-client privilege to refuse to answer certain questions. However, federal prosecutors want to hear from him again.
Jack Smith, the special counsel leading the investigation into the sensitive materials found at Mar-a-Lago, is reportedly seeking to override his attorney-client privilege claim and compel Corcoran to testify to a grand jury.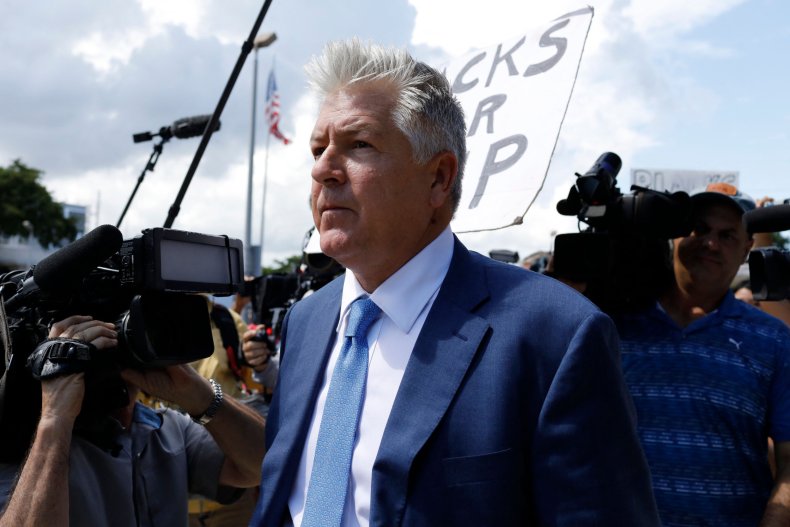 The former president has been accused of mishandling classified material found at his Florida home as well as intentionally obstructing the federal authorities' attempt to recover all of the documents. Trump has maintained his innocence and said that he declassified the documents before vacating the White House in January 2021.
Corcoran was a point of contact between Trump and the National Archives and Records Administration (NARA) during the issue of the classified documents.
Corcoran drafted a statement, signed by Trump's other attorney, Christina Bobb, in June 2022 that said Trump's team had done a "diligent search" of his Florida residence and that there were no more classified documents on the premises.
But soon after, the FBI searched Trump's Mar-a-Lago residence and found hundreds of government records, including some classified material.
Corcoran and the Silverman Thompson law firm refused to provide comment to Newsweek on this matter.
Nick Akerman, former assistant special Watergate prosecutor and former assistant U.S. attorney for the Southern District of New York, told Newsweek on Friday that this is "certainly not good news" for Trump's team.
He suspects the Department of Justice (DOJ) wants to override Corcoran's attorney-client privilege claim in order obtain direct statements made between Corcoran and Trump that show evidence of "furtherance of a crime."
While Corcoran will likely claim attorney-client privilege to avoid further testimony, federal prosecutors will then have to prove to the court the exception to this privilege, called the crime-fraud exception. This means the privilege cannot be cited if a lawyer and a client are allegedly attempting to cover up or engage in criminal activity.
If the attorney and the client are discussing acts that advance a crime—for example, if Trump and Corcoran discuss that they would lie to the government about doing a thorough search for documents and turning everything over—"that would certainly be a lie in furtherance of the crime," Akerman said.
Akerman believes that honing in on Corcoran is a "logical step" for the DOJ "because he presumably has had direct conversations with Donald Trump about all these issues."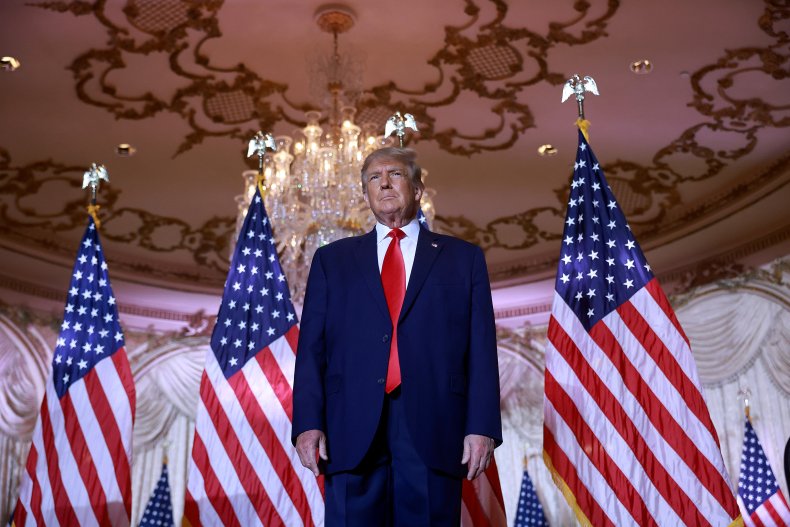 Obtaining these direct conversations will provide direct evidence on Trump "relating to his state of mind and missions in terms of what he was doing with respect to obstruction" of the investigation, Akerman said.
Zeroing in on direct evidence of Trump shows that prosecutors are close to making a decision about whether or not to indict him. "They've got a game plan and this is part of that game plan," Akerman added.
A direct statement by Trump is the kind of "ammunition" prosecutors look for to prove obstruction of justice, Akerman said.
He said the government likely has something, based on others' statements, supporting the idea that Trump was obstructing the investigation, adding that the evidence obtained to justify the search of Trump's home "goes well beyond" probable cause.
"So my guess is they had a pretty good case to begin with," Akerman said. "And now they're just seeing how good a case it really is."
Newsweek has reached out to Trump's team for comment.
.