Trump's Attorney General Sessions Will Respond to Comey Russia Claims With Own Testimony At Senate Intelligence Committee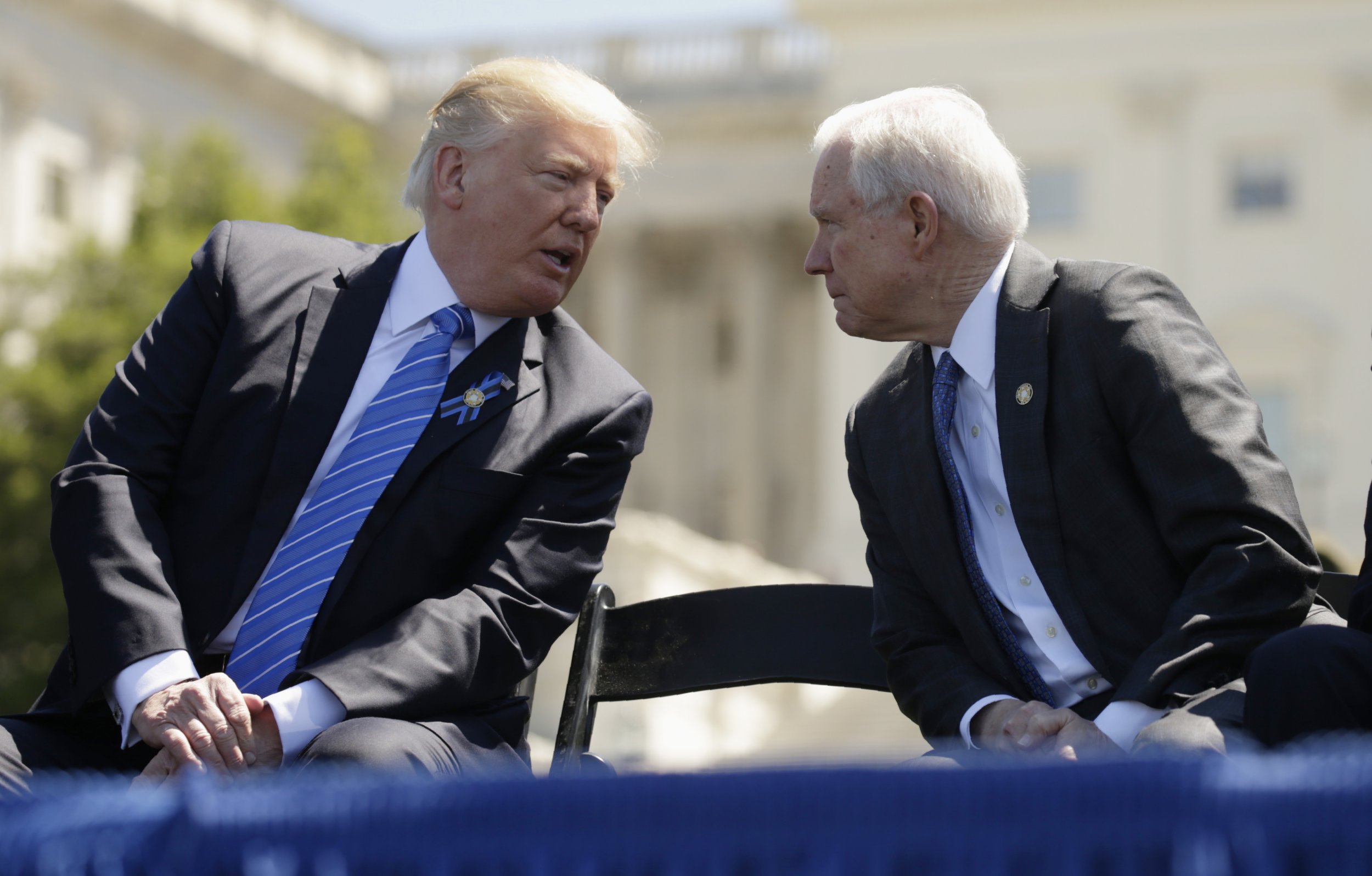 U.S. President Donald Trump's Attorney General Jeff Sessions has vowed to testify in front of the Senate in response to ex-FBI director James Comey's testimony.
After Trump's dismissal of Comey following the FBI's investigation into Russian meddling in the U.S. election, the former FBI chief spoke to senators detailing his encounters and communication with the president. His testimony referred to Sessions' role in those interactions and differed to previous claims made by Trump.
Comey said he asked Sessions to "prevent any future direct communication between the president and me" after an uncomfortable encounter before his firing. Comey also detailed how Trump told him he "hoped" he would drop the investigation into National Security Advisor Mike Flynn and his contacts with Russia.
Comey added fuel to speculation about Sessions' own ties to Russia and the extent of the FBI's interest, which informed their discussion before Sessions recused, or disqualified himself, from investigations into Trump's campaign.
"Our judgment, as I recall, was that he was very close [to the campaign] and inevitably going to recuse himself," Comey said during his testimony. He claimed that due to "facts that I can't discuss in an open setting" he was convinced Sessions would decline to engage in the "problematic" FBI probe.
According to Sessions, his appearance before senators was "in light of Mr. Comey's recent testimony."
"It is important that I have an opportunity to address these matters in the appropriate forum," Sessions said in a letter published Saturday.
Sessions will testify to the Senate intelligence committee on Tuesday.
Trump's lawyer said that the president has "never, in form or substance, directed or suggested that Mr. Comey stop investigating anyone" and there was some debate during Comey's testimony as to whether Trump's claim that he "hoped" Comey would ease off from Flynn constituted an order.
On Sunday, Trump called Comey "very cowardly" in a Tweet and questioned the legality of his actions. According to Trump, Comey leaked "more [information] than anyone thought possible." The administration has put itself in an awkward position by accusing Comey of lying but also posing a question about the legality of his information sharing — something that would only constitute a leak if true.