Trump's Base Thinks 'UNGA is What Happens When You Don't Eat,' jokes David Axelrod on CNN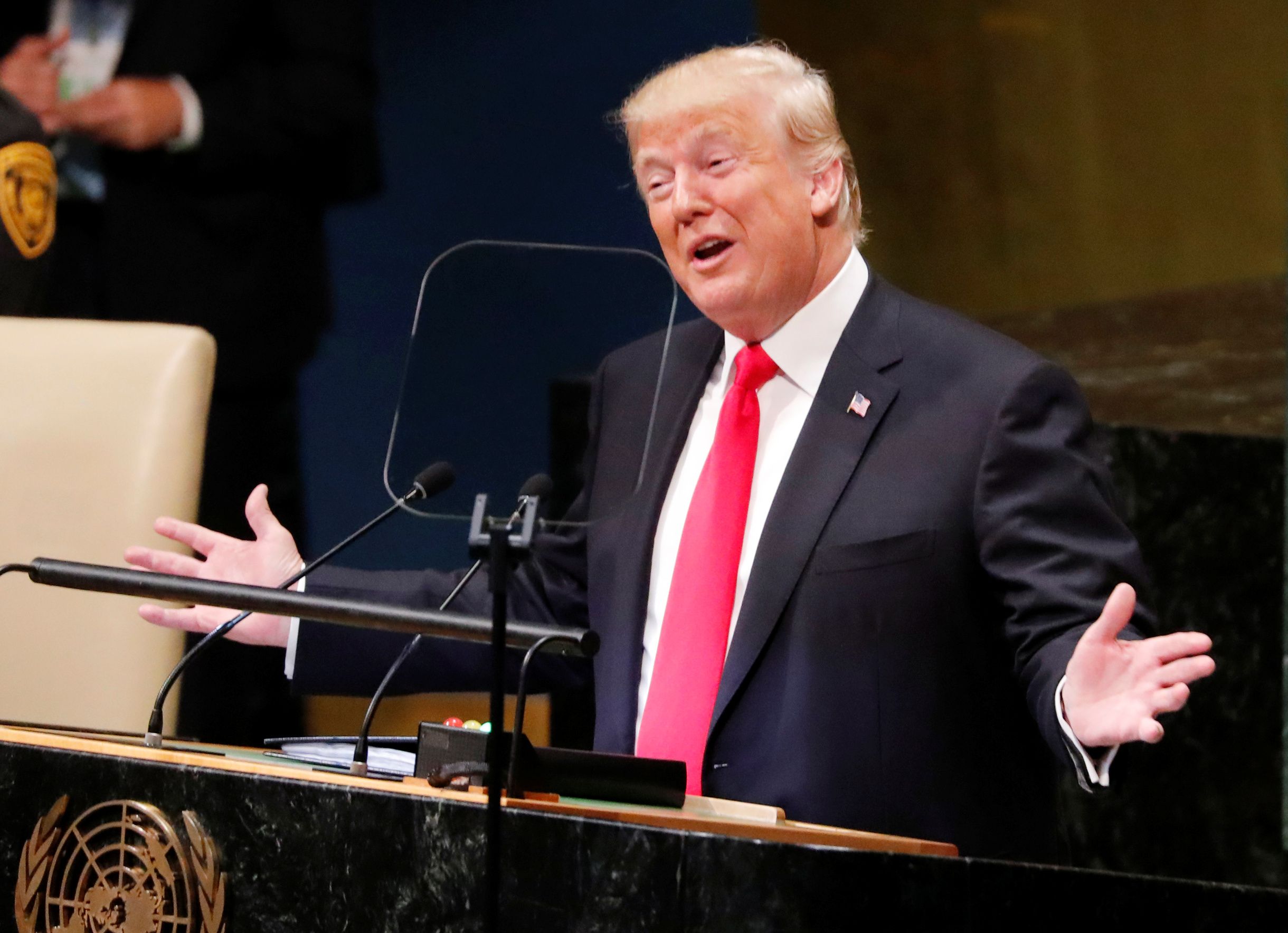 CNN commentator David Axelrod has suggested that President Donald Trump's widely ridiculed speech at the United Nations General Assembly (UNGA) was not a disaster because his base doesn't even know what UNGA is: they think it is "what happens when you don't eat."
Axelrod was reacting on Tuesday night to Trump's speech at the U.N. earlier that day where the president stressed the superiority of nationalism over global cooperation. In one remarkable moment, Trump also provoked unsolicited, derisive laughter from the audience of world leaders when he boasted about the achievements of his administration. "I didn't expect that reaction," Trump said when he heard the muffled laughter. "But that's OK."
It was perceived by most of the press as an unprecedented national embarrassment for a U.S. president on the global stage. But Axelrod disagreed.
"This speech really wasn't for the people in that room," Axelrod said. "And for the president's base the fact that he got ridiculed in that room matters little. It may even be a certification of something positive because he's run against the idea of globalism, and he's run against international institutions, and he's run against this notion of infringing on American sovereignty from the beginning."
"I'm sure he didn't like getting laughed at in that room, but on the whole they wrote a speech to be provocative that was really for their base, people who think that UNGA is what happens when you don't eat," Axelrod added. "They have no idea what UNGA is."
The UNGA has been a different affair since Trump took control of the White House. Both this year and last year he has used his speech to condemn multilateralism and global cooperation—in the chamber of an institution founded on those principles.
"America is governed by Americans," Trump told the audience. "We reject the ideology of globalism and accept the ideology of patriotism."
"America will always choose independence and cooperation over global governance [and] control," he added. "I honor the right of every nation in this room to pursue its own customs, beliefs, and traditions. The United States will not tell you how to live, work, or worship. We only ask that you honor our sovereignty in return."
Trump shrugged off the laughter afterwards, claiming it was his intention, and said he was pleased with how the speech went. "Oh it was great," he said. "That was meant to get some laughter, but it was great."