Trump's Bedroom, Where President Obsessively Watches Cable News, Is the 'Devil's Workshop:' Reince Priebus
Former White House chief of staff Reince Priebus dubbed president Donald Trump's bedroom, from which he sends flurries of late night tweets and watches cable news, "the devil's workshop," according to a new book by investigative journalist Bob Woodward. The White House dismissed the book as "nothing more than fabricated stories."
Priebus, who was ousted from his role by Trump and replaced by John Kelly in July 2017, also described the early hours of the morning and Sunday evenings—when the president would often fire off a series of tweets—as "the witching hour," read the book, obtained by The Washington Post.
The president does not appear to have had particularly complimentary things to say about Priebus either, with Woodward writing that the president described his then-chief of staff as a rat: "He just scurries around."
Trump's Priebus replacement, Kelly, did not have kinder things to say about the president, describing his chief of staff role as "the worst job I've ever had."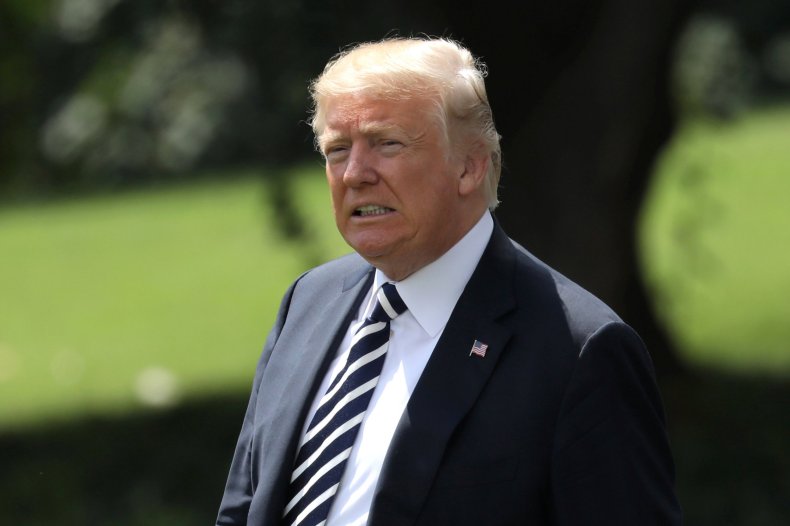 Woodward's book, Fear: Trump in the White House, is drawn "from hundreds of hours of interviews with first-hand sources, meeting notes, personal diaries, files and documents," according to publisher Simon and Schuster.
The title refers to Trump's remark to Woodward ahead of his presidential election victory in 2016. "Real power is, I don't even want to use the word, 'Fear,'" Trump reportedly said.
According to The Post, after failed attempts to interview Trump for the book, the president called Woodward in late August, after the manuscript had been completed.
Trump suggested it would be "a bad book," according to audio from the phone call. Woodward, who is well-known for covering the Watergate scandal and has written books about a number of presidents, replied that the book would be "tough," but factual.
Hitting back at the book, White House Press Secretary Sarah Huckabee Sanders said: "This book is nothing more than fabricated stories, many by former disgruntled employees, told to make the president look bad."
"While it is not always pretty, and rare that the press actually covers it, President Trump has broken through the bureaucratic process to deliver unprecedented successes for the American people. Sometimes it is unconventional, but he always gets results," she added, according to CNN.