Trump's Bigger Button Tweet to Kim Jong Un Plays into North Korea's Hands, Says Russian Senator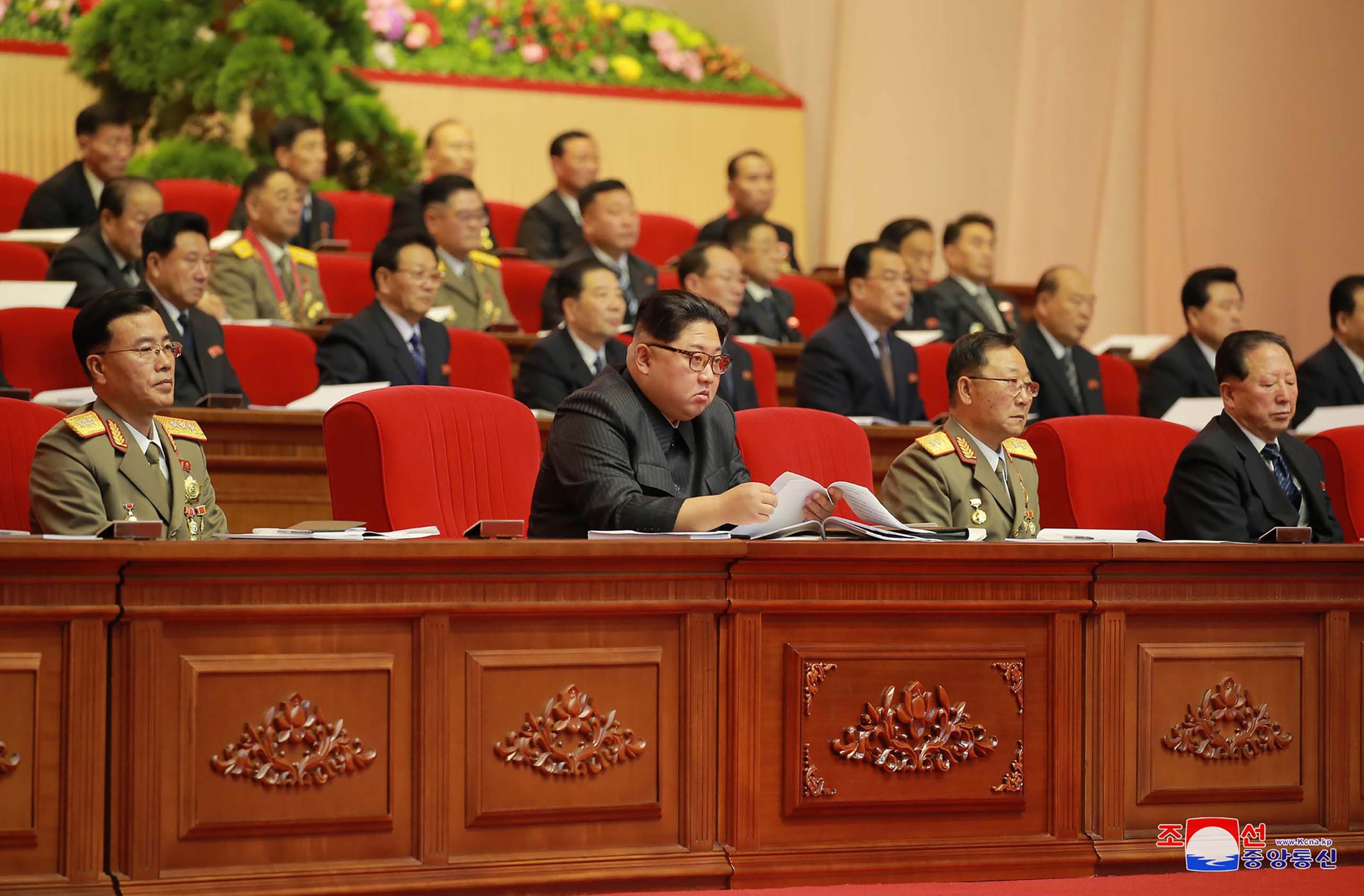 President Donald Trump's latest Twitter jibe against North Korea's Kim Jong Un has backfired, according to a Russian senator.
The president boasted about U.S. military superiority after Kim claimed that he had a button on his desk that would launch nuclear weapons: "Will someone from his depleted and food starved regime please inform him that I too have a Nuclear Button, but it is a much bigger & more powerful one than his, and my Button works," he wrote on Twitter.
Read more: Russia warns U.S. that war with North Korea would be a catastrophe
But while it may have been intended as a tongue and cheek ribbing of the leader Trump has nicknamed "Little Rocket Man," Russian politician Alexey Pushkov said it risked giving Kim exactly the sort of acknowledgment from Washington that generations of the ruling family have sought.
"Now they are measuring buttons," Pushkov wrote. "In declaring that his nuclear button is bigger than the one Kim has, Trump has de facto admitted that the Democratic People's Republic of Korea is a nuclear state."
According to the senator who served as International Affairs Committee chairman of Russia's lower house until last year, this was a political "success for Kim."
The regime has declared itself a nuclear power at least since 2005 and experts agree that a prime objective of the program is to elevate the international status of North Korea to the level of powers such as the U.S. Giving up its nuclear program has been a prerequisite for North Korea to be invited to direct talks with the U.S. for years.
Another Russian senator, Franz Klintsevich, also noted that the baiting rhetoric was "not appropriate" for the leadership of the U.S.
"That is not the argument that can convince [North Korea's] leader Kim Jong Un," Klintsevich, deputy head of the Defense and Security Committee, told state news agency Itar-Tass. "We are all waiting when the Americans lay much more powerful aces on the table—common sense and responsibility."
Russia and China are advocating for the U.S. to pledge a scaling back of the military reinforcement of its allies near North Korea, to entice Pyongyang into denuclearization. The North Korean regime has not suggested anything will prompt it to drop its current program. However, it has initiated contact with South Korea directly for the first time in two years, something analysts suspect may be a ploy to break apart Seoul's ties with the U.S.