Trump's Billionaire Boys Club Directory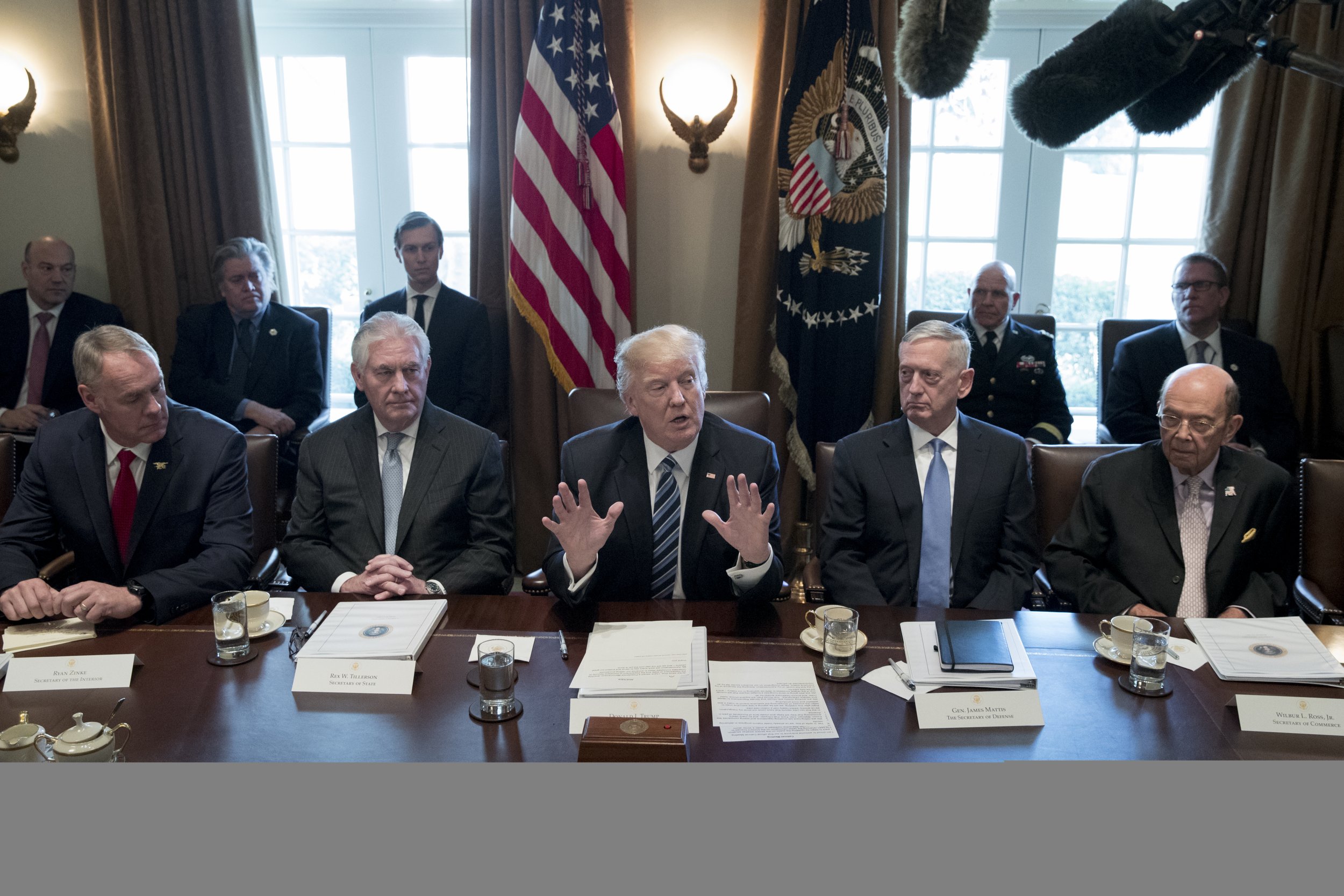 Trump's Cabinet and squadron of advisers is the richest in American history. They have been sold to the public as men who will help Trump run the country "like a business," in which the public is the consumer. Here is a handy guide to their net worth, habitats and evil deeds.
Carl Icahn, $16.6 Billion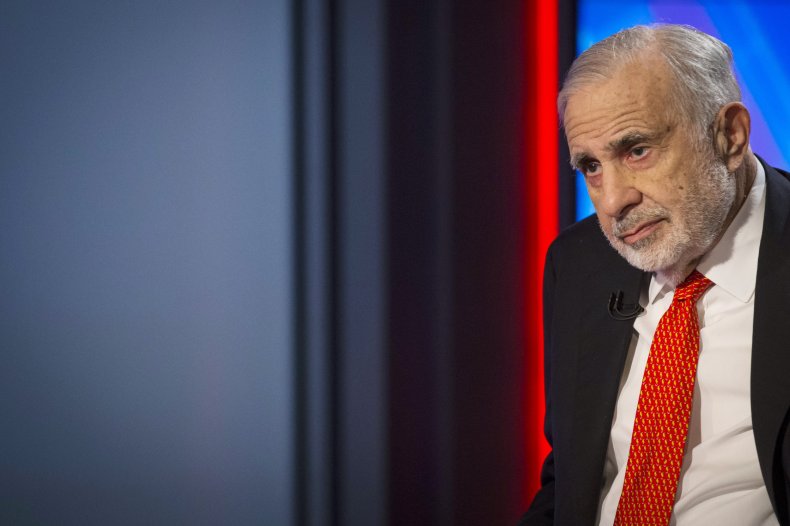 Provenance
Queens, New York, 1936. B.A., Princeton University.
Company
Icahn Enterprises LP, a conglomerate with more than 90,000 employees and a wide array of investments, from auto parts to casinos to food packaging, fashion and real estate.
Famous Evil Deed
One of the original 1980s corporate raiders, he gets credit for killing TWA, but perhaps Icahn's dirtiest claim to fame was masterminding the now-illegal practice of "greenmail," buying blocks of stock in companies and then forcing those companies to buy them back at inflated rates as ransom to save themselves from takeover.
Stephen Schwarzman, $11.8 billion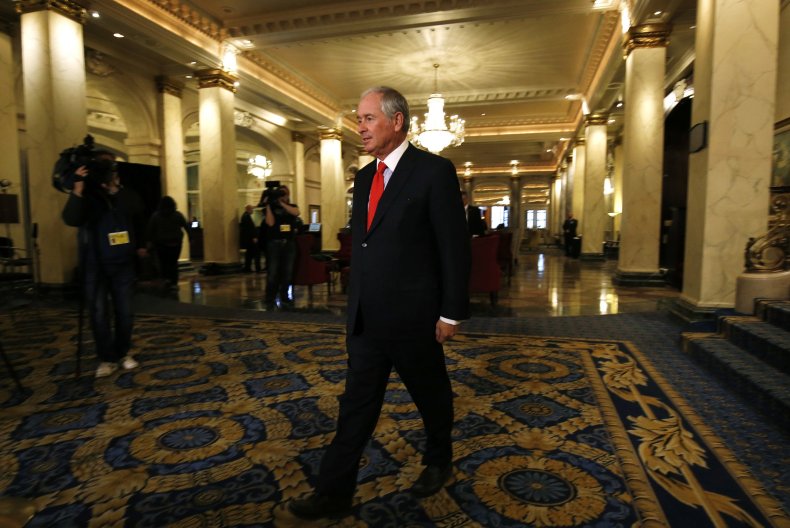 Provenance
Huntingdon Valley, Pennsylvania, 1947. Son of a dry goods store owner. Undergrad at Yale where he was in Skull and Bones with George W. Bush. MBA, Harvard.
Company
Co-founder of Blackstone Group, a multinational private equity firm and one of the largest alternative investment outfits in the world. Alternative investments include real estate, precious metals, commodities and art. It has $367 billion in assets.
Famous Evil Deed
He has been accused of being kind of a jerk, who says things like raising taxes on the working poor would make them try harder because they'd have "skin in the game," and objects to his servants' squeaky shoes. In 2008, when he was worth only $8 billion, he complained to a New Yorker writer that he didn't feel rich.
Stephen Feinberg, $1.2 billion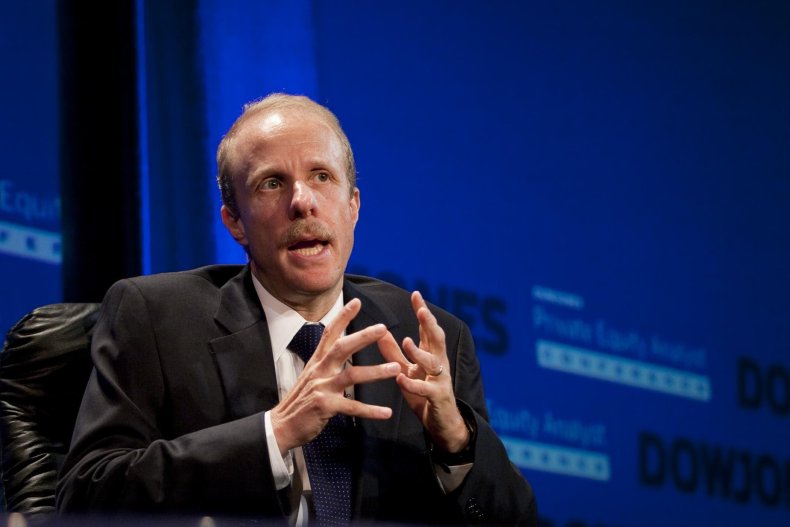 Provenance
Bronx, New York, 1960. B.A., Princeton.
Habitat
Divides his time between a $50 million Manhattan townhouse (the former Egyptian Embassy, which boasts its own movie theater) and a 2,500-square-foot home in Connecticut.
Company
Cerberus Capital Management LP, a hedge fund, private equity shop and investment bank with assets of $120 billion and stakes in at least 50 companies, including a grocery store chain, Alamo Rent a Car and National Car Rental concerns, Burger King and Air Canada, and the $1 billion defense contractor DynCorp. At one time, it also owned a piece of General Motors, and it profited from the taxpayer-funded bailout of the auto industry.
Big Toy
He owns a private 800-acre military site outside Memphis, Tennessee, called Tier 1, which has shooting ranges, on-road and off-road driving courses, and a parachute-drop zone, as well as an "urban-combat compound" designed to look like an Afghan village. He is also an avid big-game hunter.
Famous Evil Deed
He named his private equity company after the mythical three-headed dog at the gates of hades, so you know the list is too long for the brief entry in this taxonomy. To pick but a few, after his Cerberus Capital played a big role in gutting Ohio's Anchor Hocking Glass Co. (the sordid details of that saga are laid out in Brian Alexander's book Glass House ), he turned to collecting gun companies, and his Freedom Group now controls at least a dozen gun manufacturers, including companies that make the assault rifle used in the Sandy Hook school massacre and other mass shootings.
Trump Post
An unofficial adviser on the intelligence community. Donald Trump at one point suggested he would assign him to investigate intelligence leaks. Recently photographed with Trump and Secretary of Defense James Mattis on an aircraft carrier.
Wilbur Ross, $2.5 billion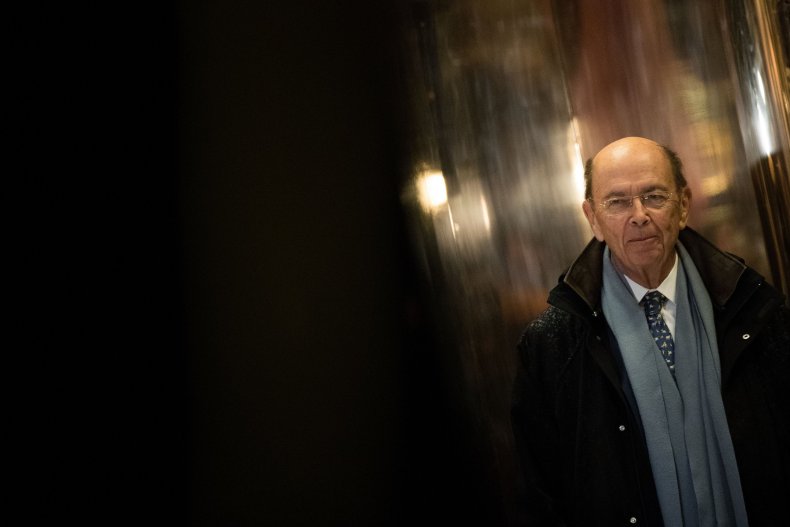 Provenance
Weehawken, New Jersey, 1937. Undergrad at Yale. MBA, Harvard.
Company
Founded WL Ross & Co. LLC.
Big Toy
Maintains a $125 million art collection with his wife.
Famous Evil Deed
His Cabinet confirmation was nearly derailed over his partnership with Russian oligarchs in the Bank of Cyprus, which is believed to be a money-laundering hub.
Trump Post
Commerce secretary.
Steven Roth, $1.1 billion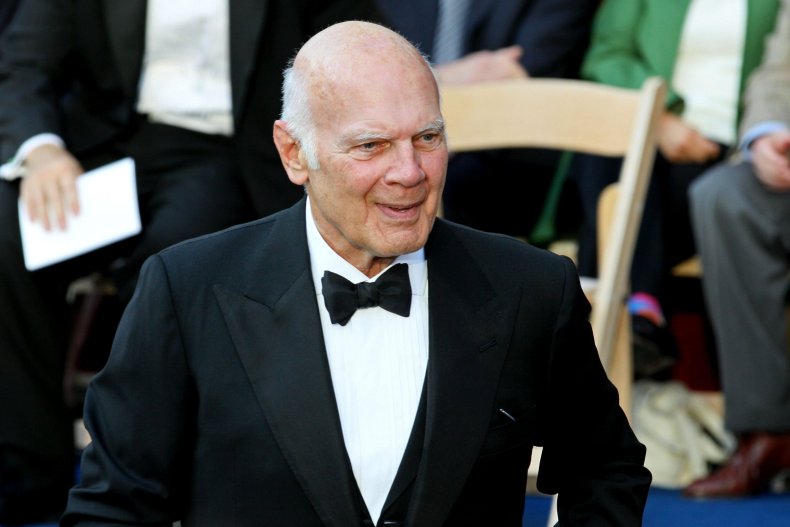 Provenance
Bronx, New York, 1941. Undergrad at Dartmouth, Tuck School of Business MBA.
Company
Chairman and CEO of Vornado Realty Trust, which, according to Crain's, holds 50 buildings and is New York's largest commercial landlord. Until last year, it also had a giant portfolio in Washington, D.C.
Trump Post
Co-chairman, Trump's infrastructure committee.
Richard LeFrak, $6.5 billion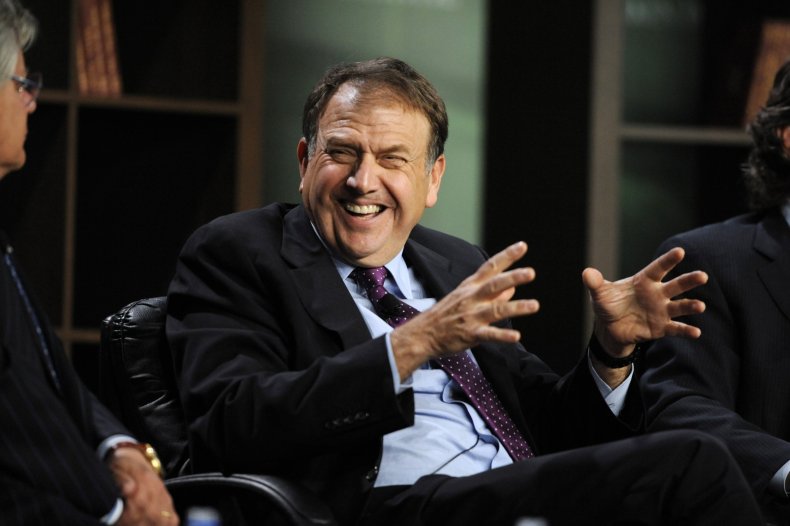 Provenance
New York City, 1945. B.A., Amherst College. J.D, Columbia University.
Habitat
Manhattan and Southampton. He's super-private, so details are sketchy.
Company
Like Trump, LeFrak is the son of a real estate magnate who inherited and expanded a large New York family brand. LeFrak's father, Sam, came to America as a designer for Tiffany's and started a company in 1905 that (like Trump's father) built middle-class housing in Queens. The LeFrak Organization is now one of the biggest landlords in the tristate area, with some 94,000 rental units. It also owns oil companies and operates as a private equity investor.
Favors to Trump
After Trump's inaugural address, LeFrak went on CNBC and tried to calm the public, claiming his friend has "more good sense" than he gets credit for. "There's always a bit of negotiating posture in a lot of the things he says."
Trump Post
Co-chairman, Trump's infrastructure committee.
Robert Woods "Woody" Johnson IV, $6.3 billion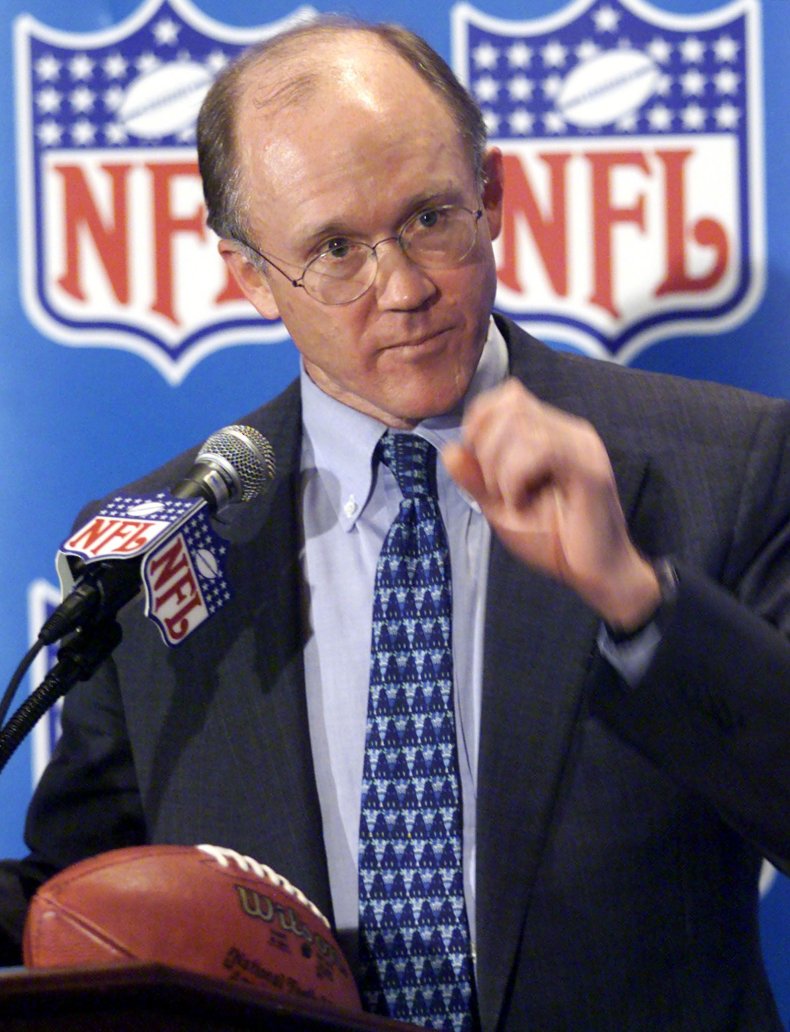 Provenance
New Brunswick, New Jersey, 1947. Undergrad at University of Arizona.
Company
Johnson Company Inc. a private investment firm. But his real fortune derives from his inherited piece of the Johnson & Johnson global medical products multinational, founded by his great-grandfather Robert Woods Johnson in 1885.
Big Toy
The New York Jets.
Famous Evil Deed
Not known around Manhattan for doing evil (unless you're a Jets fan) but thought to be a little "mellow." He was such a stoner in college that he once took a break from a party in Arizona to urinate and fell off a cliff, breaking his back.
Trump Post
Ambassador to the U.K., a position once filled by the likes of Joseph Kennedy and five men who later became president. His only known connection to Britain is that the Jets once played a game in London.