David Duke Godson Calls Trump's Birthright Citizenship Removal Plan 'Goal of White Nationalists'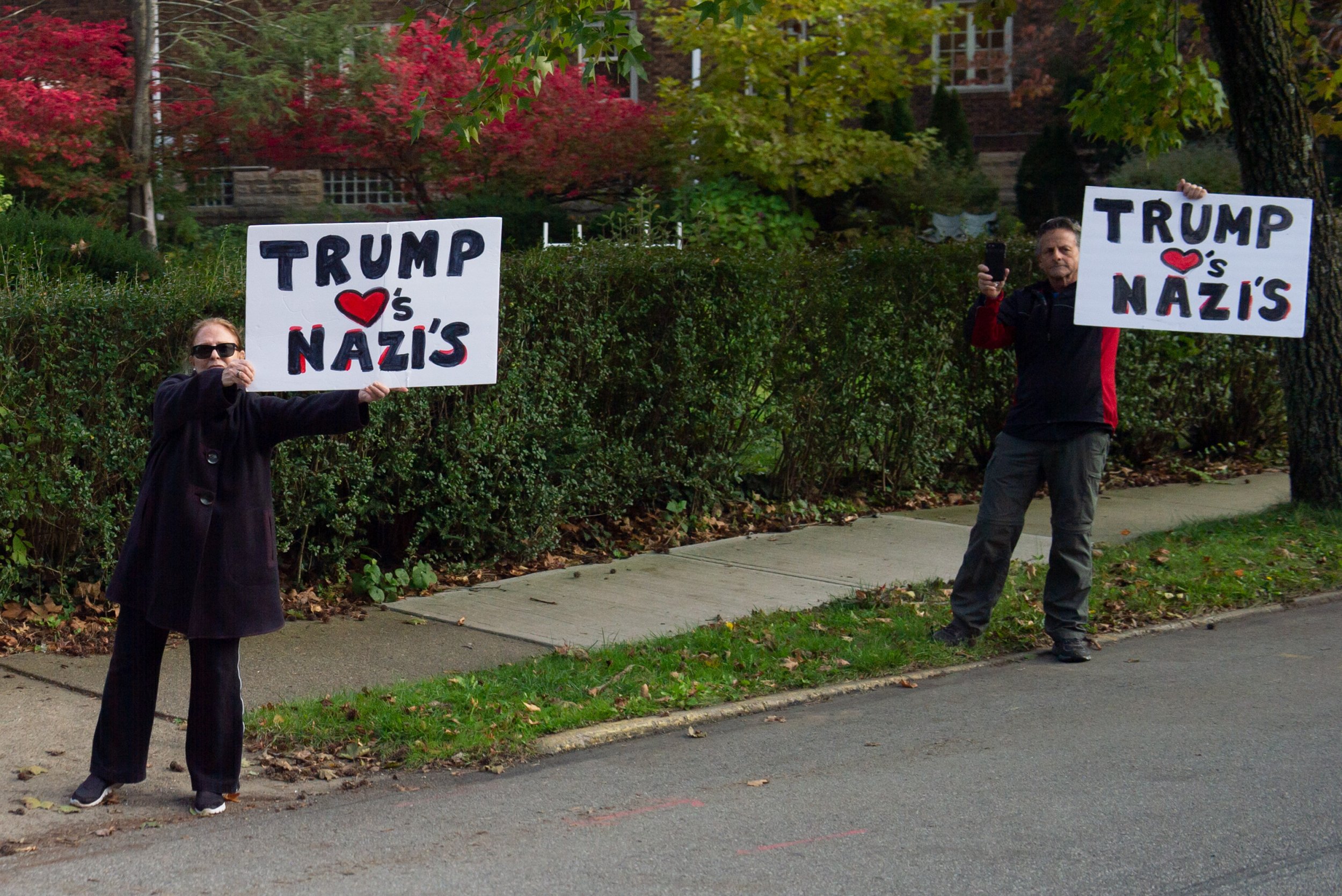 President Donald Trump is fulfilling a wish white nationalists have had "for decades" by ending birthright citizenship, according to the former poster boy of the Ku Klux Klan.
Derek Black, 29, the godson of ex-Grand Wizard David Duke, said Trump's hard-line immigration policy is pandering to far-right hate groups—whether he's aware of it or not.
Trump intends to revoke the right to citizenship for babies born to non-U.S. citizens on American soil by signing an executive order, but skeptics have noted that this will be unachievable.
Black, whose father founded the infamous neo-Nazi internet forum Stormfront, denounced his white nationalist past in 2013. He says he "still recognizes the stamp of supremacy" to this day.
"The government itself is carrying through a lot of the beliefs [white nationalist groups] have and a lot of the goals—things like limiting immigration, and as of today, the goal of ending birthright citizenship. That has been a goal of white nationalists for decades, like explicit: this is what they want to do," Black told the New York Daily News.
"They have a person in the White House that is advocating the exact white nationalist goal that is one of the cornerstones of their belief system."
Speaking after discussing his decision to denounce his KKK ties with students at the Facing History School in Brooklyn, New York, Black told the paper key white nationalist leaders are hoping Trump will go on to introduce more policies they have pushed for.
"They're very open within their groups that it is better if they do not advocate this openly because it might actually hurt some of the efforts in the federal government itself," he said.
Trump was met with thousands of protesters during his visit to the Pittsburgh synagogue where 11 people were killed. He has faced criticism for his conduct in the wake of the attack, as well as claims that his rhetoric has helped fuel hatred in the U.S.
It was also previously reported that the president's daughter Ivanka and son-in-law Jared Kushner, who are Jewish, had to "persuade" him to denounce anti-Semitism in the wake of the attack.
Protesters in Pittsburgh were seen waving placards "Trumps loves Nazis" and "president hate leave our state" as Trump made his way to the Tree of Life synagogue on October 30.
In the wake of the deadliest attack against Jews on American soil, leaders from Jewish group Bend the Arc: Pittsburgh said Trump is "not welcome" in the city until he decides to "fully denounce white nationalism."
One of the biggest controversies of Trump's presidency came after he failed to outright condemn white nationalists and neo-Nazis who marched during the deadly Unite The Right rally in Charlottesville in August 2017, saying that there were "very fine people, on both sides."