Trump's Bizarre Nuclear Button Tweet And Fake News Awards Are Not 'Stable' Actions, Says CNN's Jake Tapper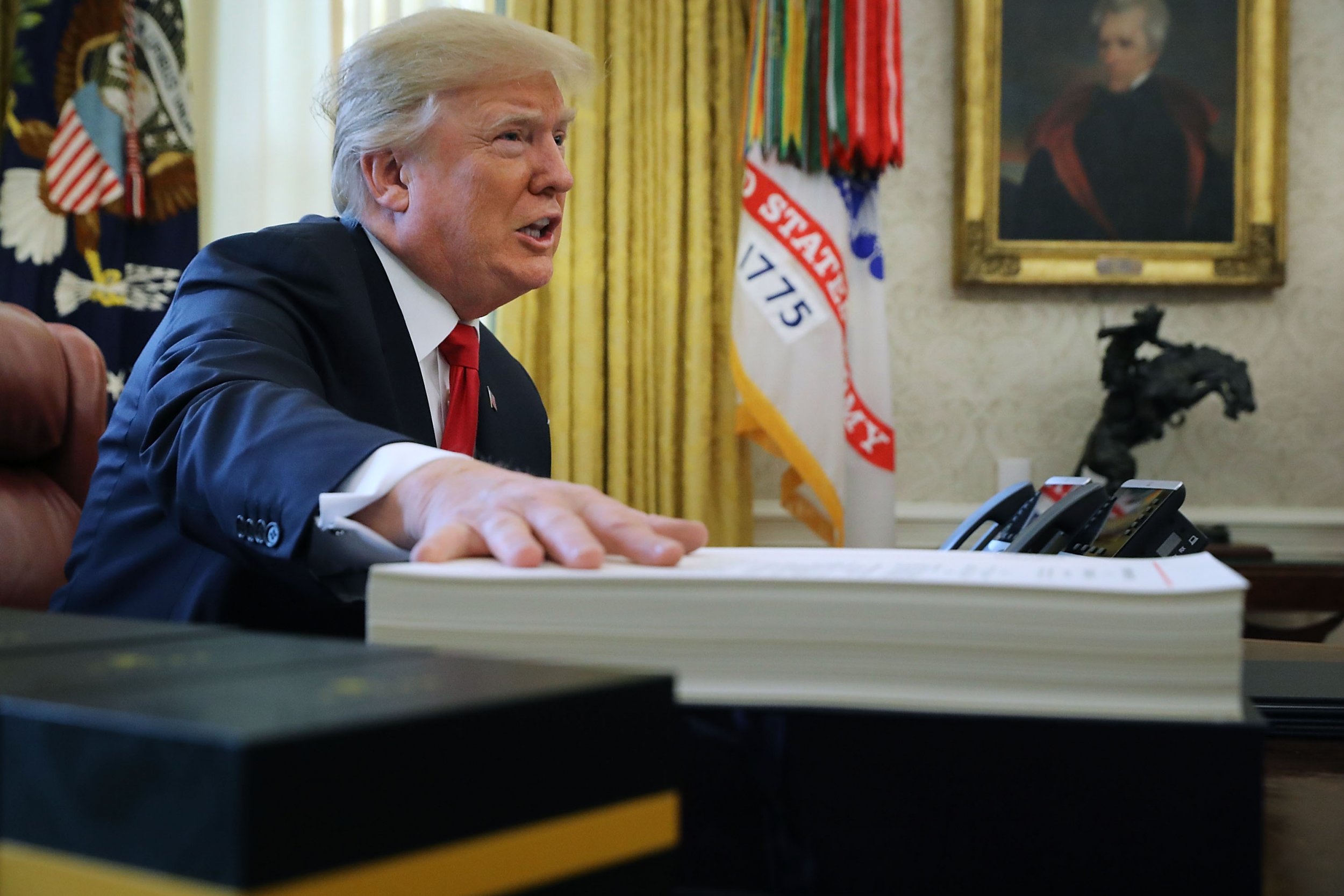 President Donald Trump's size-matters tweet on nuclear weapons has prompted something of a backlash, with CNN's Jake Tapper among those questioning his bizarre behavior.
Speaking on a special edition of the channel's The Lead on Tuesday night, Tapper echoed the numerous Twitter users who slammed the Republican's tweet aimed at North Korean leader Kim Jong Un.
"North Korean Leader Kim Jong Un just stated that the "Nuclear Button is on his desk at all times." Will someone from his depleted and food starved regime please inform him that I too have a Nuclear Button, but it is a much bigger & more powerful one than his, and my Button works! " Trump wrote on Tuesday, prompting more than 100,000 comments from social media users.
"President Trump this evening, he's in a back and forth with Kim Jong-Un over whose nuclear button is bigger and whose has more power. It may be difficult for those of you at home to wrap your minds around a US president who makes statements like this about the use of nuclear weapons, which would of course murder millions of people," Tapper said.
It is not the first time the ongoing exchange of barbs between the president and the North Korean leader has been criticised as childish, with Trump previously levelling personal insults at Kim after he discovered the leader of the North Korean regime had referred to him as "old."
"Why would Kim Jong-un insult me by calling me 'old,' when I would NEVER call him 'short and fat?' Oh well, I try so hard to be his friend—and maybe someday that will happen! " Trump tweeted in November.
In addition to his latest tweet slamming Kim, Trump also used his string of late-night tweets to state that he would be announcing his winners of the "dishonest and corrupt media awards" shortly, in a move that prompted the CNN host to further question the president's sanity.
Commenting on the president's follow-up tweet, Tapper said: "This is the president of the United States issuing a threat to use nuclear weapons then turning around and glibly chastising the media."
"None of this normal, none of this acceptable, none of this—frankly—stable behavior," he added.