Trump's Border Policy Nothing Like Nazis Because They Were 'Keeping the Jews From Leaving' Says Sessions
Attorney General Jeff Sessions has claimed comparisons between Nazi Germany and the Trump administration's border policy of separating parents from their children are not fair because "in Nazi Germany they were keeping the Jews from leaving."
Speaking in a Monday night interview with Fox News' Laura Ingraham, who herself compared detention centers to holiday camps, Sessions discussed the increasing criticism over the "zero tolerance" border policy he announced last month.
Asked by Ingraham about the specific comparisons of the detention centers to concentration camps, Sessions said: "Well, it's a real exaggeration, of course. In Nazi Germany, they were keeping the Jews from leaving the country."
"But this is a serious matter," he added. "We need to think it through, be rational and thoughtful about it. We want to allow asylum for people who qualify for it, but people who want economic migration for their personal financial benefit, and what they think is their families' benefit, is not a basis for a claim of asylum. But, they can make that claim, we will process it, and I will review the situation and make a decision."
In April, Sessions announced that families believed to be crossing the U.S. southern border illegally were to be separated, with parents taken into custody at a federal jail, while their children are put into the custody of the U.S. Health and Human Services Department.
The policy has seen 1,995 minors separated from 1,940 adults between April 19 and May 31, according to figures from the Department of Homeland Security obtained by the Associated Press. It has provoked a backlash from Democrats and criticism from some Republicans.
Indeed, even the first lady commented on the issue over the weekend, with her spokeswoman, Stephanie Grisham commenting in a statement to CNN: "Mrs. Trump hates to see children separated from their families and hopes both sides of the aisle can finally come together to achieve successful immigration reform. She believes we need to be a country that follows all laws, but also a country that governs with heart."
In his interview with The Ingraham Angle, Sessions also suggested that parents who attempted to cross into the U.S. without proper documentation were at fault if they were separated from their children.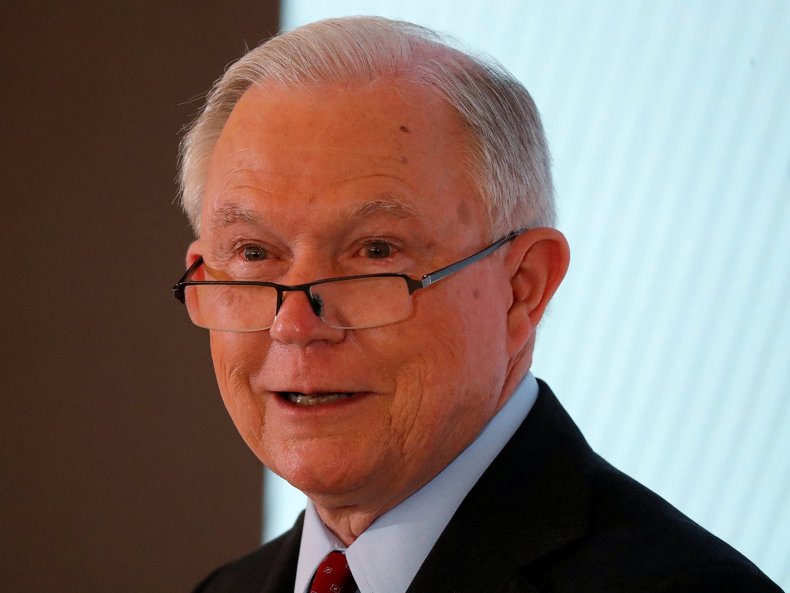 "If they enter the country at a port of entry and there are many of those along the border, they are not violating the law. The mother or father in that circumstance would not be prosecuted and the families are staying together. They're, presumably, they are claiming an asylum and that's…they would not be prosecuted and not be separated," Sessions said.
"But if they go out in the desert, they cross a fence or barrier, our officers have to identify them, follow them, apprehend them. They are violating the law, and they need to be prosecuted for that. We simply cannot condone that kind of activity. We want to end this process of children being brought across dangerous territory, placing those children at risk," he added.