Donald Trump's Border Policy Tried to Protect U.S. From 5-Year-Old Drug Smugglers, GOP Representative Claims
A Republican representative has suggested that the Trump administration's widely criticized and now-abandoned child separation practice was a bid to protect the U.S. from threats including 5-year-old drug smugglers.
Speaking in an interview with MSNBC's Chris Hayes on Wednesday evening, Representative Dr. Roger Marshall said there were many children who had been separated from adults who were not family members.
In an interview that came shortly after President Donald Trump's announcement that the practice—which had seen parents and their children taken to separate facilities when found to be crossing into the U.S. illegally—would be rescinded, Marshall discussed the aim behind the practice.
"The president's intention was never to hurt families," Marshall said. "His intention was national security and border security."
Pressed on the families fleeing dangers, including drug cartels, Marshall continued: "I think that you have to share the rest of the story. The number of [people] that are posing as families has quadrupled trying to cross our borders. So you're having people who are doing human trafficking, terrorists and cartel members."
And questioned on how many of the more than 2,000 children who had been separated from their parents under the family separation practice were considered to be a terror threat, the Republican insisted that children as young as 5 were being used by cartels to smuggle drugs across the border.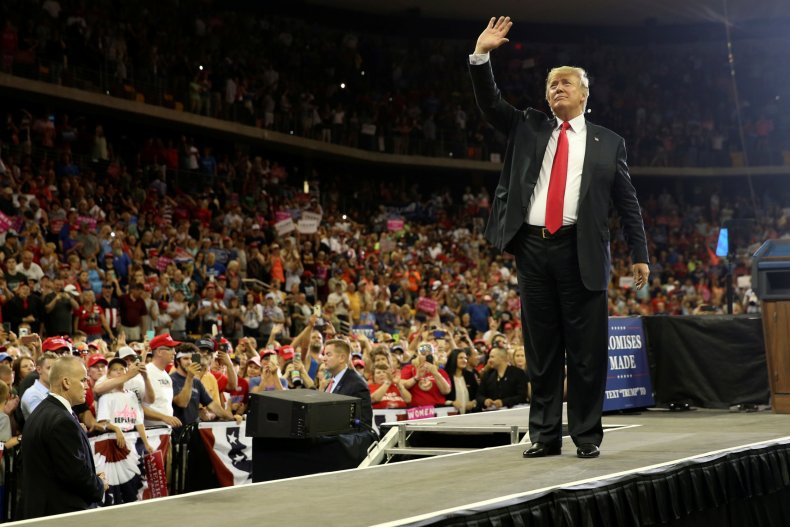 "Go look at the kids that are under the age of 5 years old that are being held in custody right now and see how many of them were separated from true parents as opposed to from cartel members or from traffickers," Marshall said.
"So I think you need to do some more investigative reporting. And that's why I'm going to the border myself this weekend to sort this out," he added.
Despite Trump announcing the practice of separating families was being rescinded, questions have been asked about what will happen to the children who have already been separated from their parents. CNN reported there are legal questions over whether the president is attempting to override the Flores ruling that prevents children being held in immigrant detention centers for more than 20 days.