Trump's Border Wall Was a $2.6 Million Hit on San Diego Taxpayers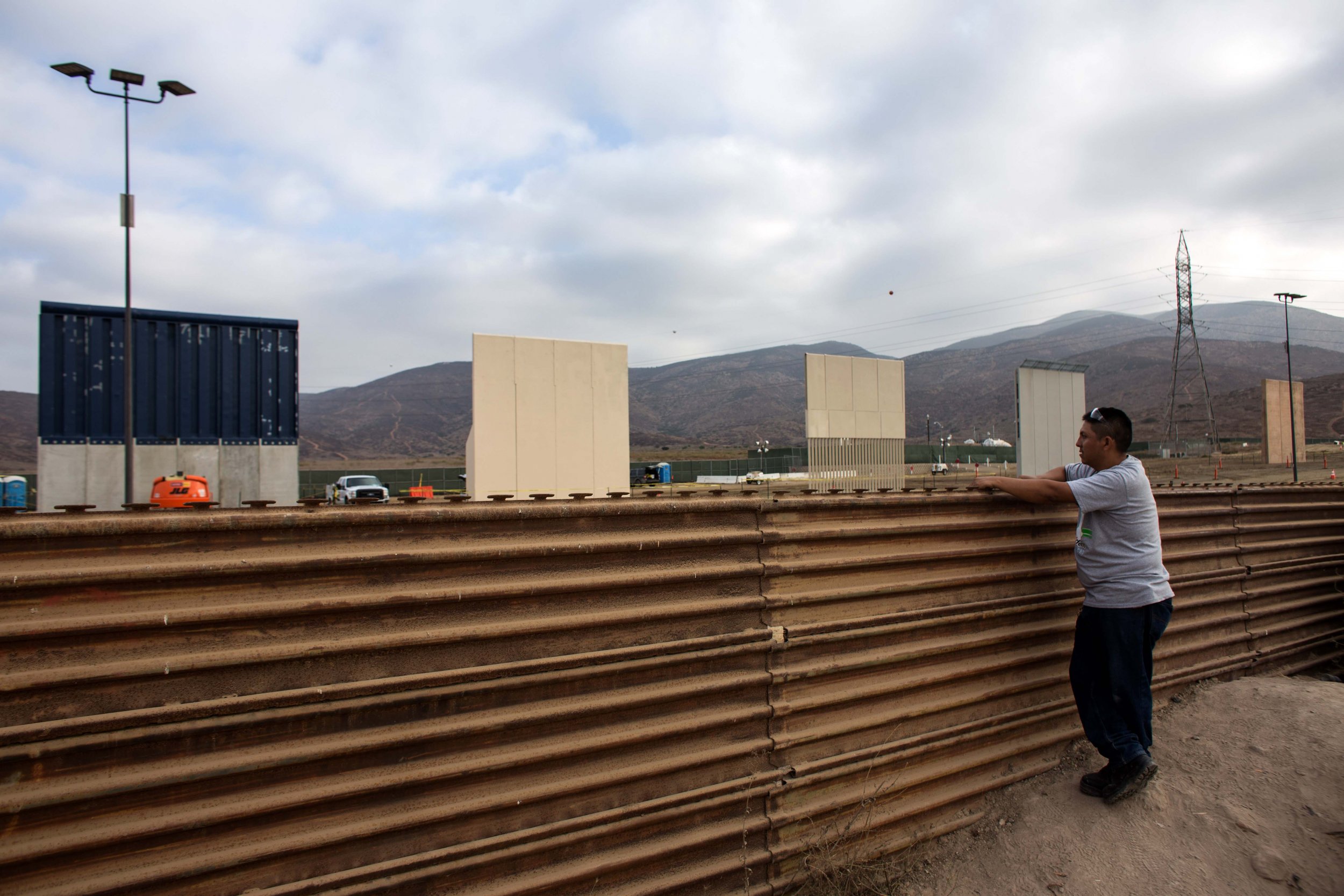 San Diego taxpayers paid a heavy price for President Donald Trump's long-promised border wall—and they won't get a dime back.
The San Diego County Sheriff's Office and San Diego Police Department incurred more than $2 million of added costs to patrol the isolated area around eight border wall prototypes that were constructed to test designs for a larger border wall.
Between September and January, the Sheriff's Office paid out $1.6 million in overtime, environmental consultants and material for construction of a chain link fence around the prototypes, The San Diego Union Tribune reported. The police department spent nearly $1 million in overtime, services and supplies, the publication reported.
Officials from both agencies say they were not providing security for the prototypes, rather, they were securing the area in anticipation of protests that the Department of Homeland Security warned might resemble the weeks-long protest over the Dakota Access Pipeline in 2016 and 2017, the Union Tribune reported. Only one protest occurred, local officials told Newsweek.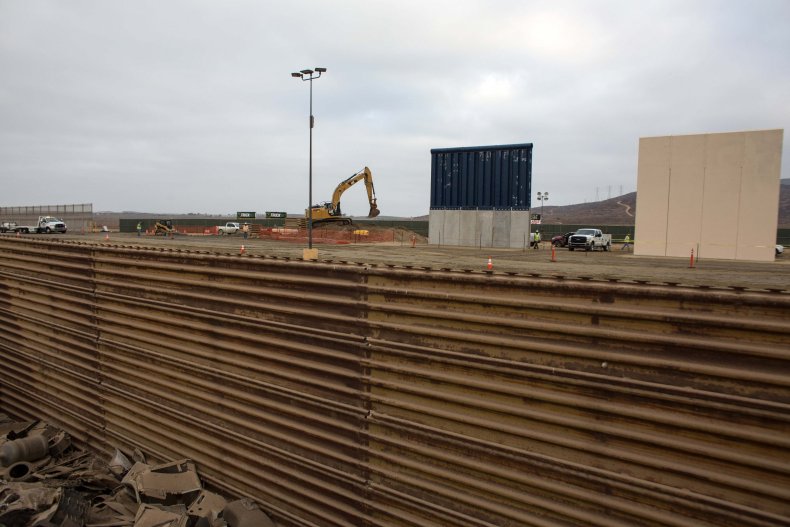 Federal agencies had alerted local authorities that "the location could potentially draw large-scale protests and violence 'with little or no warning,'" county spokeswoman Alex Bell told Newsweek in an email. "Based on this guidance, the Sheriff's Department needed to staff deputies at this remote area of the county at levels which could manage crowds on short notice."
The city also anticipated mass protests and provided security along its roads around the site.
"We were out there anticipating large crowds. We were there to protect people's First Amendment rights to express their views and protect freedom of speech," San Diego Police Public Information Officer Lieutenant Scott Wahl told Newsweek. "We were not there protecting the border walls or the building of the walls."
Neither agency is heavily patrolling the area today, officials said. And there are no plans for the federal government to reimburse the agencies for the costs they incurred, officials said.
Area residents were not pleased.
"#LyingDonald said #Mexico would pay for his useless #BorderWall. Instead, #Taxpayers in #SanDiego paid $278,000 for overtime, supplies, & services for police to patrol the area where 6 private companies built prototypes for #Racist #Trump's #Wall. CALL YOUR SENATORS! #Not1Penny," tweeted Soledad Haren.
The Department of Homeland Security could not be reached for comment.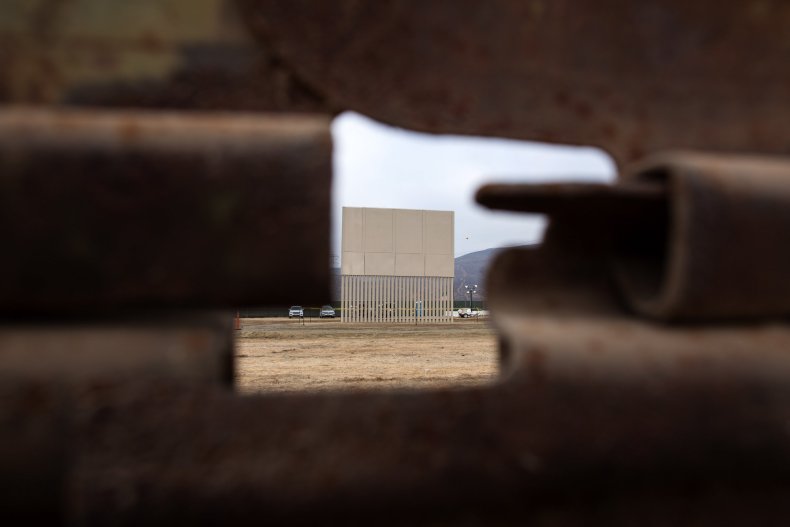 Construction of the eight prototypes was completed in late October. Four are made of concrete and the rest are constructed of "other materials." The walls were required to be at least six feet deep and 18 to 30 feet high to deter illegal crossings.
Agents from Custom and Border Protection's tactical unit in early December began battering the prototypes with jackhammers and saws to test their durability. The prototypes are the first step in the Trump administration's effort to select materials that will constitute the wall he vowed to build along the 2,000 mile U.S.-Mexico border. Physical tests are expected to last 30 to 60 days.
Trump earlier this month requested $18 billion from Congress to pay for more than 700 miles of new and reinforced barrier along the border, despite repeated claims Mexico will pay for the wall.