Trump's Border Wall Won't Actually Look Like a Wall, Interior Secretary Warns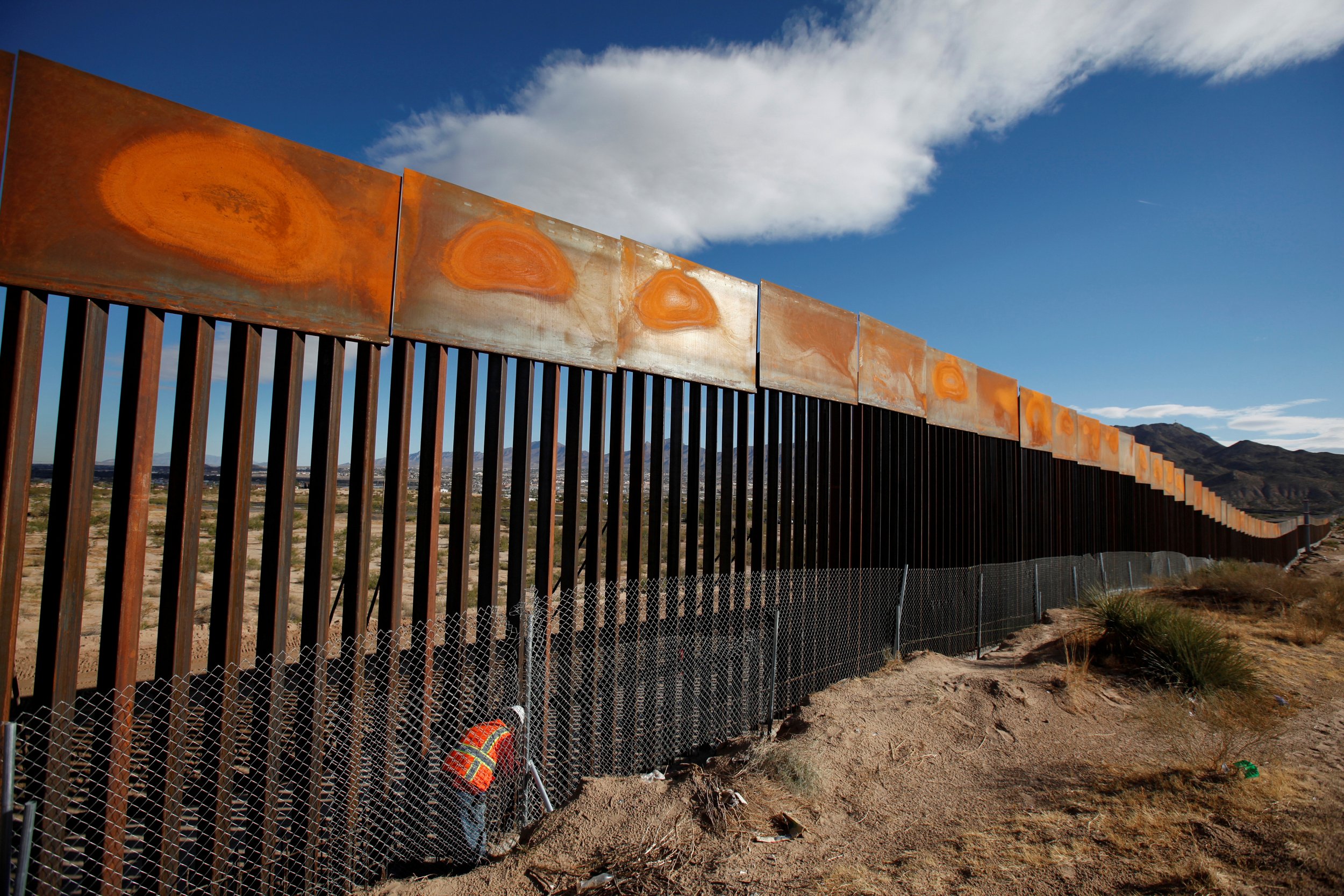 Turns out, President Donald Trump's wall along the U.S.-Mexico border may not actually look like a wall. Secretary of the Interior Ryan Zinke said Tuesday the proposed border wall could instead come in the form of a bunch of electronic devices checking for illegal crossings along the Rio Grande.
"The border is complicated, as far as building a physical wall," Zinke said during an appearance at the Public Land Council's Legislative Conference. He said some physical features in the region such as the Rio Grande River make a wall unnecessary and also would create construction challenges.
"The Rio Grande, what side of the river are you going to put the wall?" he said. "We're not going to put it on our side and cede the river to Mexico. And we're probably not going to put it in the middle of the river."
Trump wants Congress to set aside $1.5 billion this year to pay for initial construction of the 1,000-mile wall, but Democrats said they will vote down any legislation that includes money for the wall, potentially triggering a government shutdown. Republicans seem wary of that possibility, with Sen. Roy Blunt, a member of the Senate Committee on Appropriations, telling reporters this week that funding for the wall would likely be left out of a federal spending bill. Lawmakers could figure out how to pay for the wall, he said, "at a later time."
In all, the wall is expected to cost more than $10 billion. Trump has said Mexico will pay for the wall, while Mexican President Enrique Pena Nieto has vehemently opposed the idea.
The White House is nevertheless moving forward with its plans to build the president's "great, great wall." Companies have until April 5 to submit proposals to win the building contract. The government asked companies to design a structure that was "physically imposing in height" with "anti-climb" features and an "aesthetically pleasing" color on the north side.