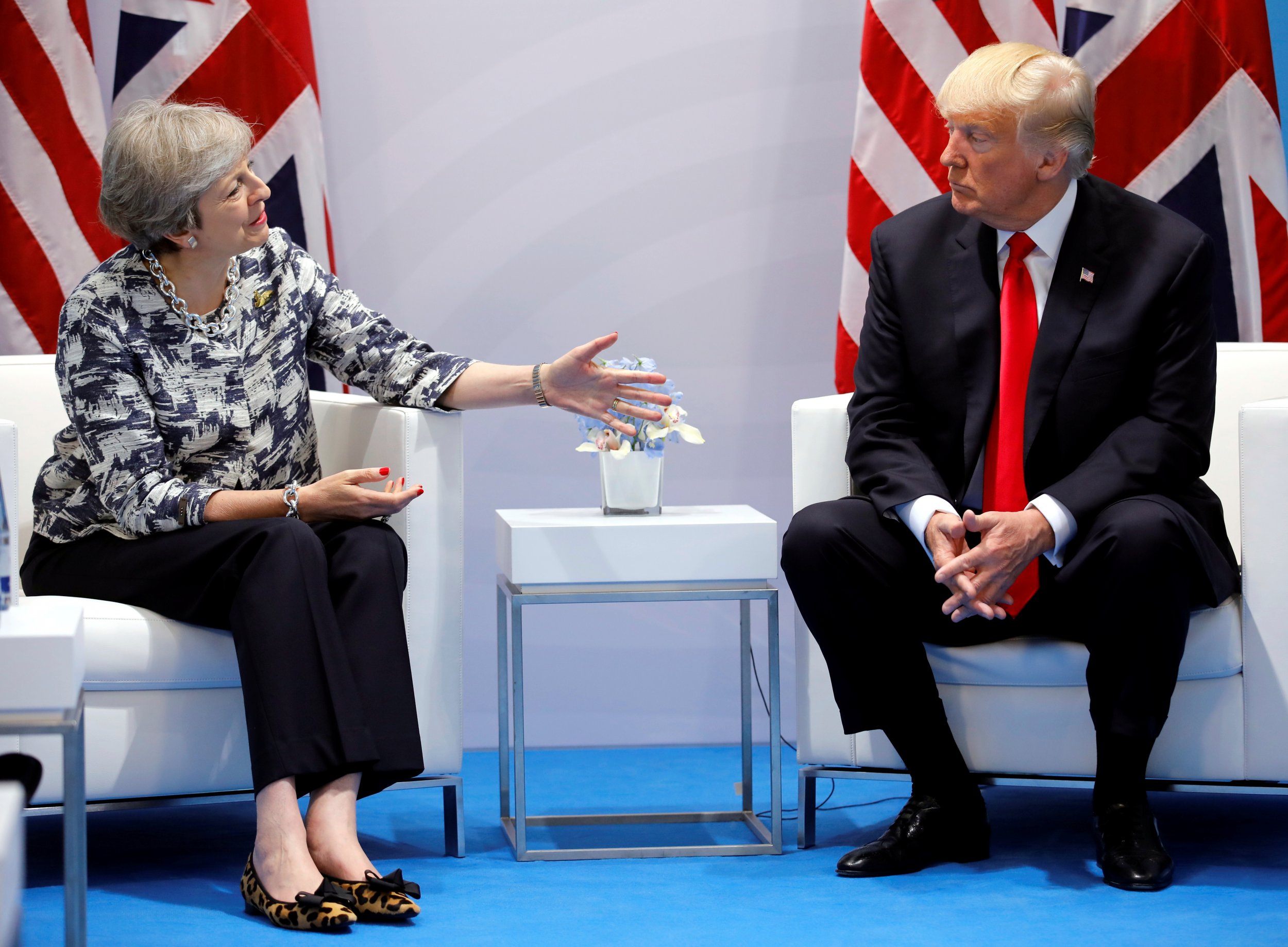 President Donald Trump expects the U.S. to complete a trade deal with the U.K. "very quickly," he said at the G20 summit in Hamburg, Germany, Saturday, promising such a deal would be "powerful."
During a meeting with British Prime Minister Theresa May, Trump said he would visit London despite an intense backlash from the city's residents, when he rebuked the Mayor of London on Twitter after seemingly misunderstanding his words shortly after the British capital was attacked by extremists.
When asked when he would make his visit to the U.K., Trump gave no further details, saying, "We'll work that out." The lack of specificity about the meeting permeated early reports on May and Trump's discussions: An official working for the U.K. prime minister told the Guardian newspaper that there was no date in mind for Trump's visit.
"The invitation has been extended and will be set out in due course," the official said.
Read More: Trump was pleased with meeting Putin. So was Russia's press
During his meeting with May, Trump stated that Britain would "thrive" once it had completed its departure from the European Union, a U.K. government official added, speaking on the condition of anonymity to the BBC.
Trump hailed the "very special relationship" between the two countries ahead of the meeting. "There is no country that could possibly be closer than our countries," he said.
"We have been working on a trade deal, which will be a very, very big deal, a very powerful deal, great for both countries and I think we will have that done very, very quickly."
Sources in both the BBC and the Guardian said the British delegation was pleased with the nature of the talk and noted a "significant" part of the discussion revolved around trade.
May was also expected to raise the issue of climate change with Trump, after he pulled the U.S. out of the international Paris accord earlier this year.
Trump's attendance at the G20 summit has been hailed as one the first tests of his diplomacy skills since being sworn in in January. He met with Russian President Vladimir Putin for the first time on Friday, in a meeting that was one of the most hotly anticipated in the two-day summit.