Trump's Budget Cuts Threaten Jordan's Role in Defeating ISIS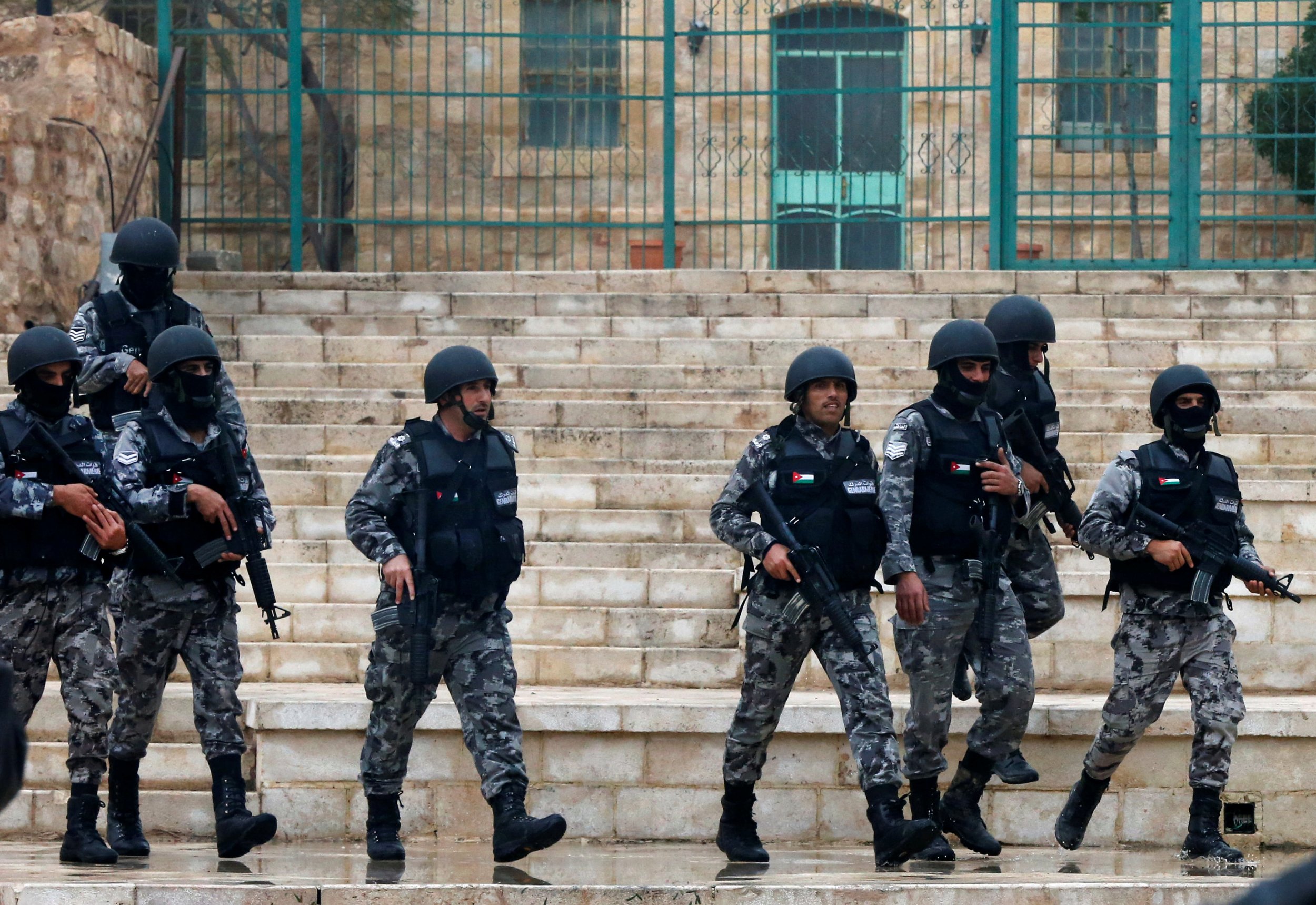 Jordan's King Abdullah had his second meeting with President Donald Trump during the administration's first 100 days this week. It is a sign not only of the king's stature, but also of Jordan's importance to American interests in the region.
Jordan is an indispensable ally in the fight against ISIS, in containing the refugee crisis from Syria and in maintaining regional stability. Jordan's indispensability extends to Israel as well, as the Hashemite Kingdom is a critical partner with Israel on security and on economic projects.
The Israel Defense Forces view their country's true eastern security frontier as Jordan's border with Iraq and Saudi Arabia rather than the Jordan River, and Jordanian influence is critical in keeping Israel's most explosive flashpoint, the Temple Mount, quiet and under control.
If there is one government that the U.S. and Israel can point to as a reliable ally, it is Jordan.
Yet inexplicably, the Jordanian government's viability is being threatened by the two countries that depend on it most. The U.S. and Israel are both considering steps that will undermine King Abdullah's position and make the government's collapse a distinct possibility.
Should this happen, not only will the U.S. and Israel lose their most reliable regional partner, but it will open the floodgates that are holding back greater chaos and upheaval across the Middle East.
The Trump administration's budget request to Congress includes draconian across-the-board cuts that will affect countless programs, including the foreign aid budget. While the proposed budget explicitly provides $3.1 billion to Israel in military aid, it slashes the overall State Department budget by 28.7 percent and is silent on what will happen to the annual $1 billion in foreign aid allocated to Jordan under a Memorandum of Understanding signed between the U.S. and Jordan in 2015.
Related: Why the Gulf states and Jordan are carrying out mass executions
These funds help Jordan buy weapons and Blackhawk helicopters used in anti-terrorist operations, service foreign debt, develop water resources—particularly critical given that Jordan is the second poorest country on Earth in terms of water—and resettle the over 1 million refugees that have fled to Jordan from Syria.
The foreign aid that the U.S. provides also undergirds Jordan's peace treaty with Israel and, like U.S. aid to Egypt, was seen as a reward for establishing relations with the Jewish state.
Cutting off Jordan is a monumentally dangerous proposition. While $1 billion does not seem like an overwhelming amount, it represents nearly 3 percent of Jordan's gross domestic product. Furthermore, these funds go to projects that are crucial to Jordan's stability and basic ability to function.
Jordan is the front line in the fight against ISIS, has born a terrible burden of absorbing Syrian refugees and serves as the model for how Arab states can and should engage with Israel. Imperiling any of these functions, or even worse, imperiling the monarchy's very survival by creating a needless economic crisis, is the height of irresponsible foreign policy.
On the Israeli side of the equation, taking steps that undercut the monarchy's legitimacy with the half of Jordan's population that has Palestinian roots creates unnecessary political problems for the government and breeds greater extremism.
Any moves toward annexing parts of the West Bank, as some in Israel's government have advocated, or building new settlements, as the government announced last week that it intended to do, make the peace treaty with Israel even more unpopular and create pressure on the king to halt cooperation with Israel.
This would be devastating to Israel's security but also harmful to Israel's economy, harming projects such as the $10 billion Red-Dead pipeline project and Jordanian purchases of Israeli natural gas from the Tamar field.
Jordanian cooperation with Israel is ongoing across a host of sectors, but due to Israel's unpopularity with the Jordanian population along with Jordan's past role in the West Bank and its current role on the Temple Mount, the government is constantly forced to keep the extent of its partnership with Israel quiet. Creating political headaches for the king puts all of this cooperation at risk, and far more dangerously makes the monarchy's position less tenable.
Related: Jordan tells Trump: Moving U.S. Embassy to Jerusalem a 'red line'
America has no more reliable Arab ally than Jordan, from its participation in the fight against ISIS to its support for American-backed rebels in Syria to its intelligence and military cooperation with the U.S. and Israel. King Abdullah is also the paradigm of a responsible and sagacious world leader in a region too prone to leaders who instrumentally wield extremist and anti-American rhetoric.
When the U.S. refuses to guarantee aid to such a crucial regional ally, and when Israel enacts policies that destabilize the Jordanian government or floats nonsensical nonstarter ideas such as a Jordanian-Palestinian confederation, it is effectively a call for regime change against one of the only truly reliable regional partners that either has.
Rather than unintentionally destabilize the monarchy, the U.S. and Israel should work to make sure that the Jordanian government has all of the resources and political space that it needs to be effective and deliver for its citizens. Doing anything but shoring up Jordan now when it needs it most is foreign policy malpractice.
David A. Halperin is the executive director and Michael J. Koplow is the policy director of the Israel Policy Forum.