Trump's Budget Opposed by 20 Republicans Who Fear Citizens Will Be Ripped Off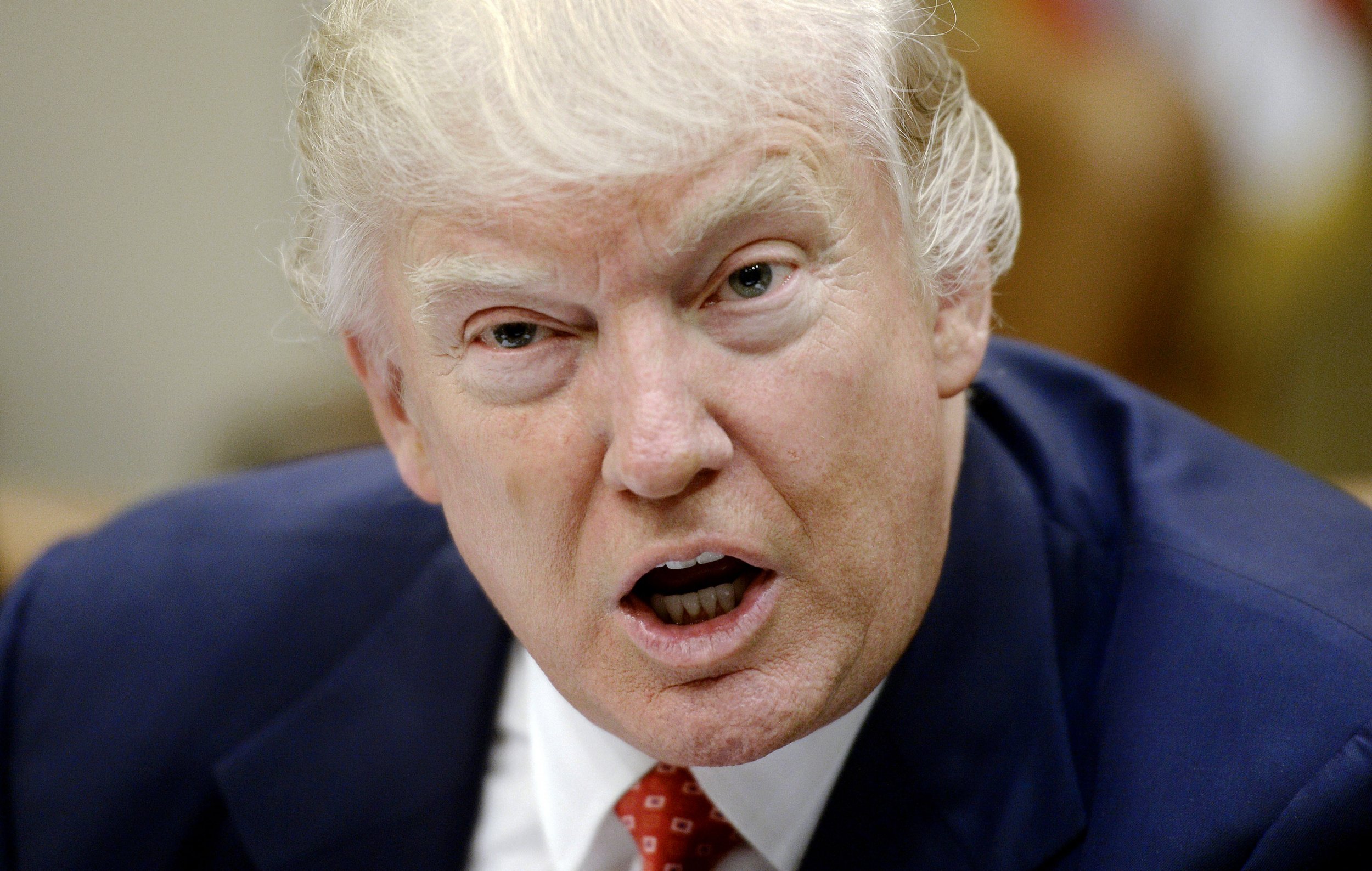 President Donald Trump's federal budget narrowly passed in the House of Representatives Thursday, but 20 Republicans refused to support it—with many saying it will open the door to their constituents getting ripped off.
The budget, which passed 262-212, will clear the way for Trump's tax plan, which calls for getting rid of state and local tax deductions. Trump claims those cuts would raise more than a trillion dollars that would balance out other tax cuts, butsome Congress members wouldn't budge on removing a tax break used by 40 percent of middle-class tax filers, according toIRS data.
"That provision was egregious, and its inclusion undermines the ongoing attempts to negotiate improvements to the tax reform plan," Representative Leonard Lance, the Republican from New Jersey, said. "I could not support a budget blueprint with such language."
When the House passed a budget earlier this month, it didn't include the same language about those deductions. But after the Senate made some changes and kicked it back, the budget targeted state and local tax deductions, which are known as SALT.
"The preference is to keep the state and local tax as is," Representative Tom Reed, the Republican from New York, told CNN. "Clearly, in my opinion, that is not going to be the case, so then the question becomes, Is there a compromise position that we can live with?"
Other Republicans said the budget as a whole could be destructive for the entire country.
"With $20 trillion in national debt and an estimated more than $100 trillion in unfunded liabilities, we can't afford the budget that was on the floor today," Colorado Representative Ken Buck said in a statement.
All Democrats in the House voted against the budget.
The resolution would establish the budget for fiscal years 2019 to 2027, setting the overall discretionary spending at $1.132 trillion.
Thursday's vote once again shows the GOP's struggles to unify behind Trump's major legislative goals, even as it controls Congress. Twenty House Republicans voted against an Obamacare repeal-and-replace bill in May that passed by only four votes. But the repeal-and-replace effort ultimately died after several Senate bills failed to win enough Republican votes.
These are the Republicans who voted against the budget:
Colorado Representative Ken Buck
Florida Representative Matt Gaetz
Kansas Representative Lynn Jenkins
Kentucky Representative Thomas Massie
Michigan Representative Justin Amash
New Jersey Representative Frank LoBiondo
New Jersey Representative Tom MacArthur
New Jersey Representative Chris Smith
New Jersey Representative Leonard Lance
New York Representative Lee Zeldin
New York Representative Pete King
New York Representative Daniel Donovan
New York Representative John Faso
New York Representative Claudia Tenney
New York Representative John Katko
New York Representative Walter Jones
New York Representative Elise Stefanik
Pennsylvania Representative Brian Fitzpatrick
South Carolina Representative Mark Sanford
Tennessee Representative John Duncan