Trump's Bypassing of the CDC Can Only Be Arrogance—or Malice | Opinion
One thing epidemiologists do well is counting stuff. Counting may seem like a menial task, and perhaps it is. But the organization and conceptualization of what the numbers mean? That calls for gifted, prodigious and experienced minds.
The U.S. Centers for Disease Control and Prevention is an assembly of such thinkers. Taking epidemiological data out of its hands—which the Trump administration essentially did this month when it instructed hospitals around the country to bypass the CDC and send COVID-19 hospital data directly to the Department of Health and Human Services' "TeleTracking" portal in Washington, D.C., instead—amounts to one of two things: arrogance or malice.
Understand: The CDC is probably the best group of counters on the planet. And no health organization has more experts equipped to make sense of it all. Before we lob accusations against the CDC for failing to protect us from COVID-19, consider the breadth and depth of the data that the agency routinely makes available to the public for free.
There is CDC Wonder (which appropriately stands for "Wide-ranging ONline Data for Epidemiologic Research"), a database allowing anyone to view and download comprehensive data on births, deaths (including causes of death) and other resources on important health conditions. There is the CDC's National Center for Health Statistics, which tracks a wide range of diseases, issues concerning family life, disabilities and health access. Lately, the NCHS has been tracking COVID-19 data—including publishing weekly reports on deaths, with ever-increasing level of detail. The NCHS may not always have the most up-to-date data—but in the final analysis, it is seen by experts as being the most reliable resource out there. (In epidemiology, it is better to be slow and correct than fast and wrong.)
And then there is the National Healthcare Safety Network, a project of the CDC with decades of experience in collecting hospital data. In a moment in which the CDC was recovering from a series of embarrassments around its handling of the COVID-19 outbreak, the NHSN was called upon to roll out a COVID-19 data reporting module in March. It quickly became an early win in the agency's effort to regain public trust. When the CDC unveiled the COVID-19 module, thousands of hospitals around the nation promptly began sending information to the system, even though participation was voluntary.
After all, hospitals around the country had a long-standing history of reporting data to the NHSN through similar web-based portals as the new COVID-19 module. Using the NHSN for this all made perfect sense. Among its other endeavors, the NHSN runs the nation's most comprehensive tracker of hospital-acquired infections, widely seen as an important measure of quality and performance. About 25,000 health care facilities participate. The data eventually reaches not just health officials and regulators, but the public.
The NHSN's COVID-19 module for hospital data was, by all accounts, working well. For the first time, we all had access nationwide data on hospital bed occupancy, mechanical ventilator availability in various areas and other vital information. The data were reliable, well-organized and updated regularly. So why take the project away from them? CDC Director Dr. Robert Redfield said the agency could still perform its functions despite the HHS taking the project over. However, as of Tuesday morning, the NHSN had not updated its data since July 14.
The change could not come at a worse time for epidemiologists and public health officials trying to gain the upper hand in this pandemic. In fact, the only predictable outcome of changing reporting systems in the midst of a renewed crisis was a deterioration in data quality. No surprise, then, that's exactly what has occurred.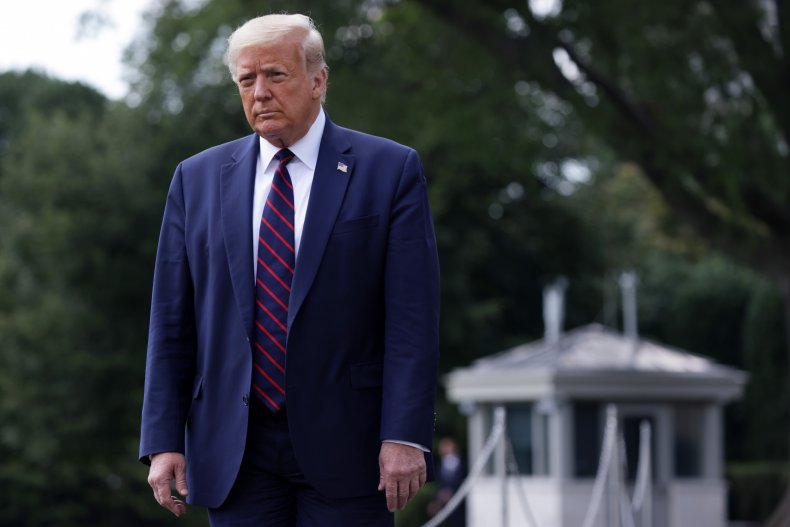 For example, the Missouri Hospital Association's website now has an alert that reads, "Please note, due to the abrupt change in data measures and the reporting platform issued by the White House on Monday, July 13, and effective Wednesday, July 15, MHA and the State of Missouri will be unable to access critical hospitalization data during the transition. While we are working to collect interim data, situational awareness will be limited. It is uncertain whether we will be able to produce all data included in this regional dashboard on Wednesday, July 22." Similar problems have been reported elsewhere. This is not what anyone would call a smooth launch, especially in an area with rapidly increasing case counts.
The HHS claimed that its new system would be an improvement. That remains to be proved. That agency has far less experience in this realm, and major medical organizations expressed concerns, both before and after the rollout.
One question remains unanswered. In the absence of any indication that the NHSN needed to offload its COVID-19 module, and with HHS so unprepared to take it on, why was the transition carried out so urgently? Comments made by President Donald Trump last month might hold an answer.
"When you do testing to that extent, you're going to find more people," he said. "You're going to find more cases. So I said to my people, 'Slow the testing down, please.'"
Colossally misguided though it may be, the sentiment is true. The more you test, the more disease you detect. That reasoning also applies to hospitalizations and other inpatient data as well. With cases spiking in the last month in many new parts of the country, many public health experts warned that hospitalizations and deaths, which were initially stable, would soon rise. Now that prediction has come true. In fact, given our lax policies and premature reopening in many parts of the country, the only way we could have prevented these numbers from piling up would have been to stop keeping such good track of them.
Suddenly, given the president's stated feeling about the supposed downside of collecting and reporting data, firing the world's best counters has a certain logic.
Jeremy Samuel Faust, M.D., M.S., is an emergency physician in the Division of Health Policy and Public Health at Brigham and Women's Hospital in Boston and an instructor at Harvard Medical School. He is editor-in-chief of Brief19.com, a daily summary of COVID-19 research and policy for the public, written by physicians. His Twitter handle is @jeremyfaust. The opinions expressed in this article are solely the author's and do not reflect the views and opinions of Brigham and Women's Hospital.