Trump's Cabinet Nominees Keep Withdrawing: Mark Green Turns Down Army Secretary Job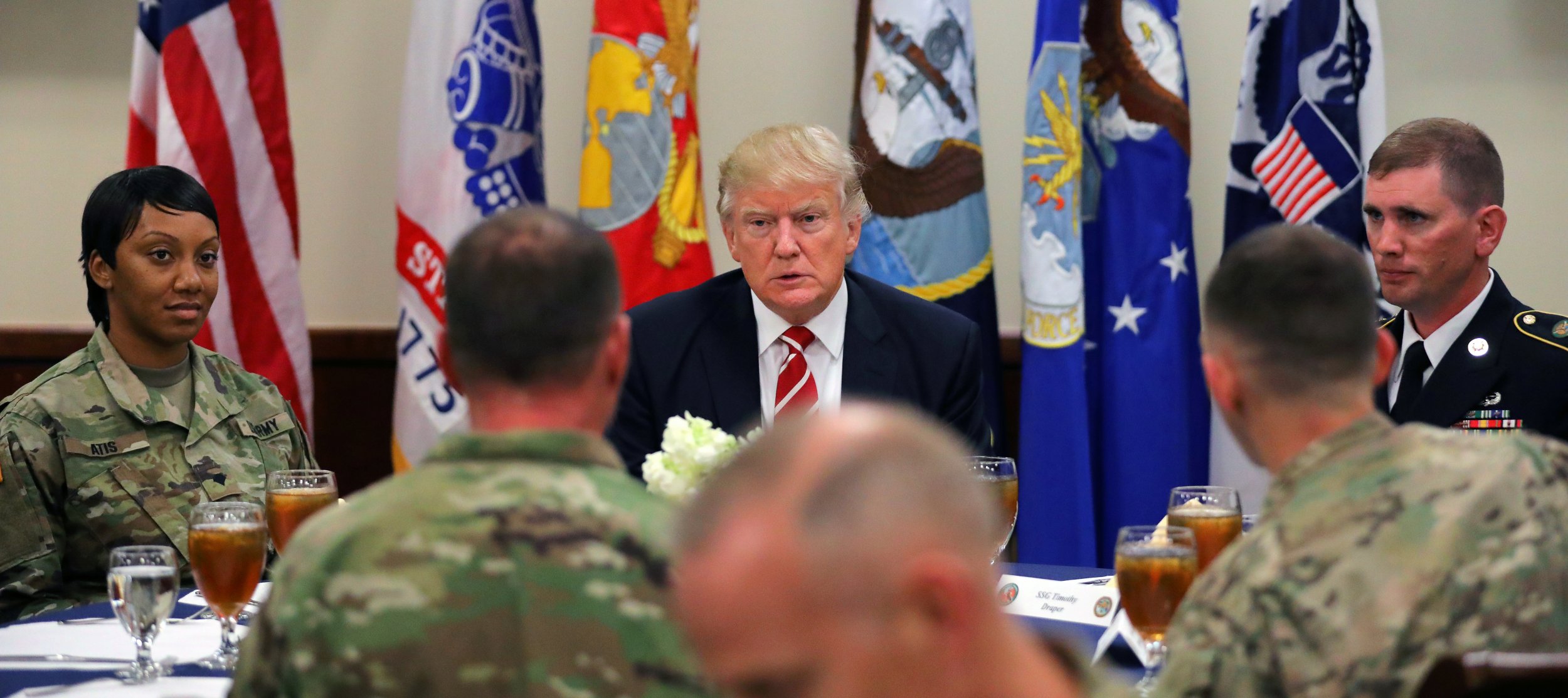 Army Secretary nominee Mark Green withdrew his name from consideration Friday amid a growing whirlwind of controversy surrounding comments he made in the past, especially about LGBT people. The Tennessee state senator is just the latest nominee from President Donald Trump who pulled out before ever having the chance to serve in the cabinet.
Green sponsored bills many considered anti-LGBT, including a bill that would allow mental health practitioners to deny treatment to LGBT people. "If you poll the psychiatrists, they're going to tell you transgender is a disease," Green, who served in the Army and graduated from West Point, said last year at an event for supporters of the far-right tea party movement.
After mounting criticism from advocacy groups and a push from Democrats and some Republicans, Green withdrew Friday saying he was honored to be considered for a role tackling the challenges that come along with keeping the U.S. safe.
"But to meet these challenges, there should be no distractions. And unfortunately due to false and misleading attacks against me, this nomination has become a distraction," Green said in a statement. "Tragically, my life of public service and my Christian beliefs have been mischaracterized and attacked by a few on the other side of the aisle for political gain. While these attacks have no bearing on the needs of the Army or my qualifications to serve, I believe it is critical to give the president the ability to move forward with his vision to restore our military to its rightful place in the world."
Green, however, isn't even the first Trump army secretary nominee to back out. Trump's first choice, Wall Street billionaire Vincent Viola, withdrew in February over concerns about the complicated task of divesting from his many business interests. Trump's navy secretary nominee Philip Bilden also withdrew in February because of financial issues. Trump's initial choice for labor secretary, Andrew Puzder, withdrew in February after it became clear he didn't have the votes necessary to be confirmed by the Senate.