Trump's Campaign Has Reported Paying Out a Total of $168,333 to Trump Brands This Year
President Donald Trump's 2020 re-election campaign has reported paying out $168,333 in the first-quarter of 2019 to Trump-branded hotels, restaurants and other businesses.
The latest Trump campaign financial disclosures, filed on Monday with the Federal Election Commission (FEC), show that it paid $137,025 to rent out Trump Tower buildings from January 1 to March 31 this year, $5,289 for accommodation at Trump's hotels and $25,436 for legal services from Trump Corporation. Trump still owns these corporations.
The Trump campaign also paid $50,000 for communications services to a company formed by former White House deputy press secretary Rah Shah's, called RS Strategies LLC. The FEC disclosure reported that the campaign raised roughly $30.3 million in the term and expenses totalling $8.8 million.
Spending of this nature has been ongoing since the president launched his first presidential campaign bid in 2015. According to the Center for Responsive Politics, a non-profit, non-partisan research group based in Washington D.C., Trump's campaign has paid over $14 million in total to the Trump-branded empire. Of that, $13,348,846 was spent in 2016 and $1,584,941 in 2018.
The report criticized the payments as a potential "conflict of interest" and one that allows Trump and his family to "profit directly from his public service." "No modern president has jumped so directly from the world of business to the presidency as Donald Trump. And in so doing, Trump has refused to do as his predecessors have done: sever ties to the companies or financial interests that may pose, or present the appearance of, a conflict of interest," the report read. "By keeping his assets in a family-managed trust, which he can revoke at any time, Trump and his family are in the unique position to profit directly from his public service."
It added: "Special interests in Washington have caught on. Those seeking to curry favor with Trump are not only donating to his reelection campaign but holding fundraisers and galas at his resorts, private clubs and hotels – the proceeds of which benefit him and his family."
Anna Massoglia, researcher at the Center for Responsive Politics, told Newsweek that Trump's campaign payments to his businesses saw a sharp rise in 2016 and continued to remain prevalent in 2018 during the midterms. "Now we are seeing this continuing into the 2020 cycle," she said.
Massoglia noted that she has never seen another case of payments made by a presidential candidate's campaign to the candidate's personal businesses on this level. "There hasn't really been an example that parallels this directly," she said. "I have seen other business payments to candidates' businesses on a smaller scale. Not at this consistent scale or to a business empire."
Although the level that Trump might have profited from his campaign remains unclear, the law requires that campaigns charge a fair-market rate to businesses, which the campaign team have claimed to have done with the payments to Trump's businesses. Following the disclosures, a senior Trump campaign official told Market Watch that the campaign strictly complied with its legal requirements by negotiating fair market values for the goods and services in the payments made during the first quarter of this year.
Trump's campaign team did not immediately respond to Newsweek's request for comment.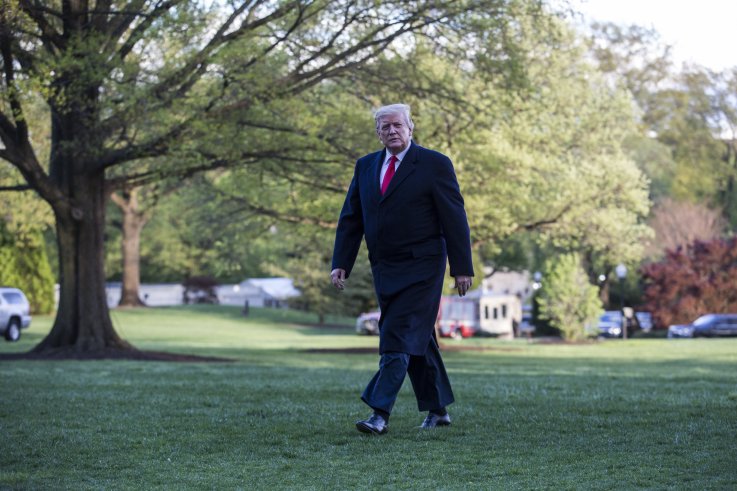 Trump's Campaign Has Reported Paying Out a Total of $168,333 to Trump Brands This Year | U.S.