Trump's Contraceptive Cuts Will Make the World Poorer
World population keeps growing faster than expected.
A decade ago, the UN's forecast for 2050 was 9.2 billion. The UN's latest population report, just released, suggests that world population has reached 7.6 billion and will surge ahead to 9.8 billion by 2050.
Nearly all of that anticipated growth will occur in the developing world, and much of it in the world's least developed countries.
Despite the faster than expected population growth in the developing world, the Trump Administration's proposed budget for fiscal year 2018 would end America's support for international family planning assistance.
It has already terminated America's support for the UN Population Fund (UNFPA), which is a major supplier of contraceptives to women in the developing world.
The termination of family planning assistance is President Trump's idea of putting America first. But if America comes first, who comes last? The answer is women and children.
When women in the developing world are denied access to birth control, maternal and child mortality rates rise. When they are unable to plan their families, their children are far more likely to be malnourished and far less likely to receive the education they need. Indeed, without family planning, families are far less likely to escape from severe poverty.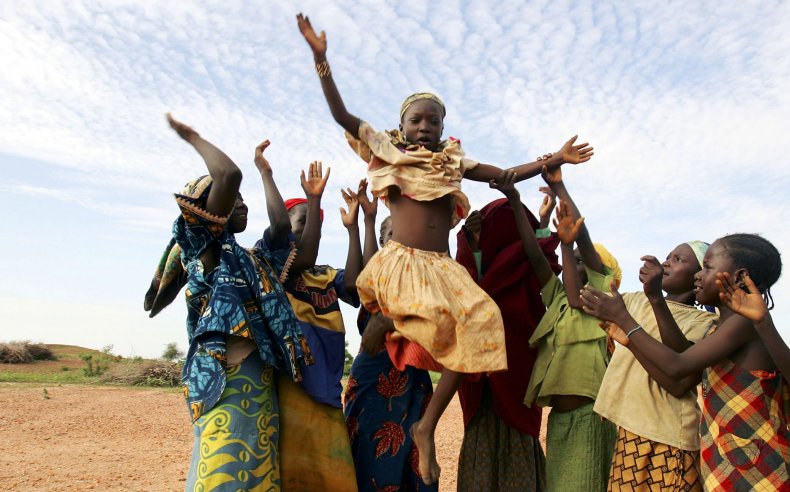 In recent decades the number of people living in severe poverty has been cut by more than half, but virtually all of that progress has occurred in countries and areas where fertility rates are low. Where population growth rates remain high, little progress has been made in reducing severe poverty or hunger.
The UN's latest projections indicate that the population of Niger, one of the world's poorest countries, is expected to rise from 21 million today to 68 million by 2050 and 192 million by the end of the century.
The population of Nigeria, which is currently 191 million, is projected to rise to 411 million by 2050 and 794 million by 2100.
The population of war-torn Somalia, currently 15 million, is projected to rise to 36 million by mid-century and 79 million by 2100.
And these estimates assume that the U.S. and other donor nations will continue to support family planning. If that is support is taken away, as Trump now proposes, population growth will likely exceed these forecasts.
Eliminating the $607 million a year that the U.S. is currently spending on international family planning assistance is, most emphatically, not in America's interest. U.S. family planning programs are operating in some of the most unstable and conflict-afflicted countries in the world, including South Sudan, Afghanistan, Pakistan, Democratic Republic of Congo, Yemen, and Mali.
UNFPA is providing critically needed support to women in refugee camps, including camps serving Syrian and Iraqi refugees.
We live in an increasingly unstable world. Europe's "migrant crisis" is the just the tip of a much larger global migrant crisis. The number of refugees and internally displaced persons in the world now exceeds 65 million, a post-World War II record, and less than ten percent of that population ever makes its way to Europe.
The vast majority are in refugee camps located in developing countries. Some of the largest refugee camps are in Kenya, Ethiopia, and Uganda, countries that are struggling to provide for their own people, let alone hundreds of thousands of refugees.
Unless more is done to support food production and economic development in the world's least developed countries, many of which are suffering from internal conflict, the world's refugee population will soar in the decades ahead, add to regional strife, and sustain the continued growth of terrorist organizations.
Congress, it is hoped, will reject Trump Administration plans to slash funding for the State Department and international programs, including family planning. But as Congress prepares to pave the way for large tax cuts this fall, foreign assistance and other discretionary spending programs could face severe budget cuts.
That may or may not be good news for American taxpayers, but it will provide no comfort to the world's poorest citizens, particularly its women and children.
Robert Walker is the president of the Population Institute, a Washington-based organization promoting family planning and the reproductive health of women at home and abroad.