Donald Trump Wants to End Obamacare But Will His Health Plan Hit Core Supporters the Hardest?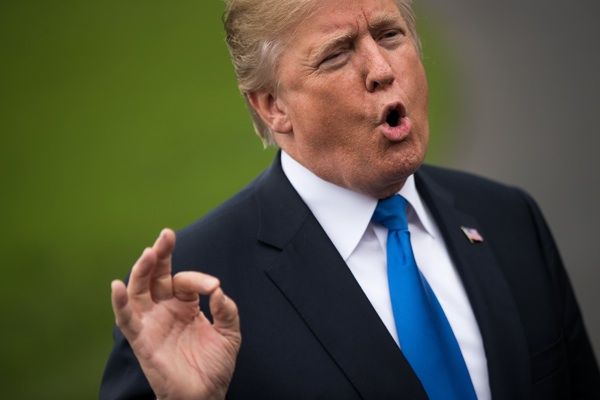 President Donald Trump's decision to end a provision of the Affordable Care Act will most impact the core support that carried him to the presidency, according to new research.
Nearly 70 percent of those affected by Trump's executive order last week ending cost-sharing reduction subsidies live in states that voted for him last November, according to new research by the Associated Press.
The White House announced on Thursday that it was stopping subsidies that were provided by the federal government to help provide medical insurance for low income Americans.
The research shows the political risk being taken by Trump in his bid to end Obamacare, with the president likely to face blame for the move which is expected to sharply increase insurance costs.
According to research cited by AP by the U.S. Centers for Medicare and Medicaid Services, the provision in the bill ended last week benefited 6 million Americans, with 4 million of them living in the 30 states Trump won in the election.
Of the 10 states that benefit most from the subsidy, all but one voted for Trump. Among those most affected will be Mississippi, Florida and Arkansas.
Some Republicans have expressed concern about the potential impact of the move at the ballot box.
"I think the president is ill-advised to take this course of action, because we, at the end of the day, will own this," Republican Congressman Charlie Dent of Pennsylvania said Friday on CNN. "We, the Republican Party, will own this."
Trump's bid to fulfill his campaign promise to repeal Obamacare has come unstuck in Congress, with the White House failing to secure the support required in the GOP backed House and Senate. The president had threatened to end the subsidies before acting Thursday.