Trump's Coronavirus Handling 'Worst Federal Response' to a National Crisis Democrats Say in New Report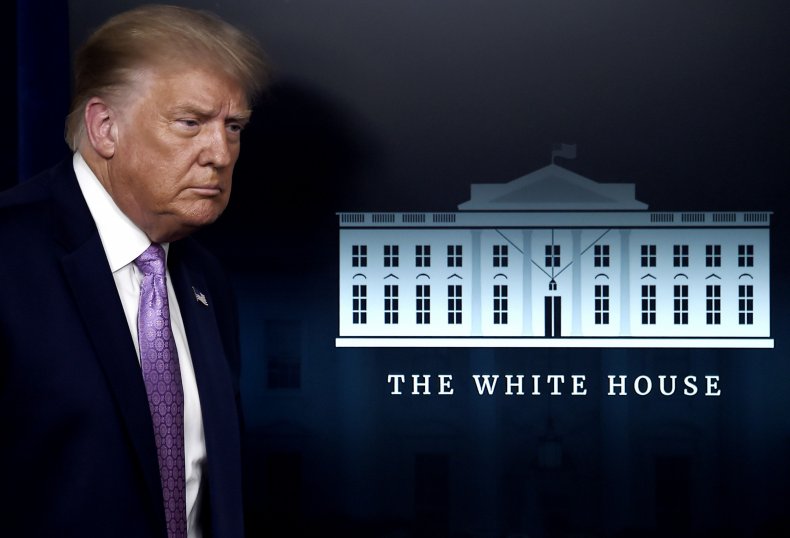 In a stinging rebuke of President Donald Trump's handling of the coronavirus pandemic, House Democrats claim in a new report that the White House's "deadly denial, distortion and delay has led to the worst federal response to a national emergency in our history."
U.S. Rep. Jim Clyburn, a South Carolina Democrat who is a key ally of Trump's November Democratic rival Joe Biden, has spent the past several months holding hearings on the coronavirus response.
His report, released this morning, is the first deep dive into how the Trump administration has responded to the still-raging pandemic that has killed nearly 160,000 Americans.
In a six-page report released Thursday morning, Clyburn and his Democrat allies on a special Select Committee on the Coronavirus Crisis, claim Trump is "directly responsible for tens of thousands of needless deaths, tens of millions of people out of work and mass confusion that has crippled our nation's response."
"He continues to gamble with the lives of the American people and sow mass confusion that has crippled our nation's response," the report concludes.
It is signed only by Democrats. U.S. House Minority Whip Steve Scalise, a Louisiana Republican who is the party's top person on the coronavirus committee, didn't immediately respond to Newsweek's request for comment but he has repeatedly praised Trump's handling of the pandemic and argued against Democrats' characterization of the White House response.
"We're in the midst of a public health and economic catastrophe," Clyburn told reporters in a briefing on the report's contents.
Clyburn claimed another 18,000 Americans will die before the end of August.
"Our message to the administration is simple: It's urgent we put politics aside and work on behalf of the American people," Clyburn said. "Six months after the virus claimed its first American life, the federal government still hasn't implemented a national strategy to prevent the loss of lives."
Clyburn's committee has held several hearings in the past six months with top administration and health care officials.
Clyburn said Trump's repeated claim that coronavirus will "go away" are "dangerous."
"It's long past time for the White House to correct its failures," Clyburn said. "The American people deserve a better response to this pandemic than, and I quote, 'It is what it is.'"
Clyburn said his committee will continue to press for more transparency to root out fraud, waste and abuse in the response to and recovery from the coronavirus pandemic.
House Energy and Commerce Committee Chair Frank Pallone, a New Jersey Democrat, accused Trump of being "on another planet."
"He gives the impression that the virus isn't real or isn't spreading," he said.
The Democrats are calling on Trump to implement a national strategy and put officials into national roles to coordinate work between the states. Trump has repeatedly said he's leaving much of the response to the discretion of governors.
"It's a failure to lead," Pallone said. "We're going to continue to press, and press, until we have the national strategy that we need."
The White House didn't immediately respond to Newsweek's request for comment.