Trump's Coronavirus Special Adviser Resigns, Wishes Incoming Biden Administration 'All the Best'
Dr. Scott Atlas, one of President Donald Trump's special advisers on the coronavirus pandemic, resigned his position on Monday.
Atlas, a neuroradiologist with Stanford University and a Hoover Institution fellow, had been temporarily assigned to the White House. That assignment was expected to expire this week, according to Fox News. Atlas's tenure had been controversial as Atlas criticized the practice of mask-wearing to curb the spread of COVID-19.
In November, Atlas expressed his dislike of stringent coronavirus restrictions imposed by Michigan Governor Gretchen Whitmer. Atlas posted his resignation letter to his Twitter feed on Monday in which he gave best wishes to the incoming administration of President-elect Joe Biden.
"I sincerely wish the new team all the best as they guide the nation through these trying, polarized times," Atlas wrote. "With the emerging treatments and vaccines, I remain highly optimistic that America will thrive once again and overcome the adversity of the pandemic and all that it has entailed."
In his letter, Atlas described his time at the White House as "focused on minimizing all the harms from both the pandemic and the structural policies themselves, especially to the working class and the poor."
"Although some may disagree with those recommendations, it is the free exchange of ideas that lead to scientific truths, which are the very foundation of any civilized society," Atlas added.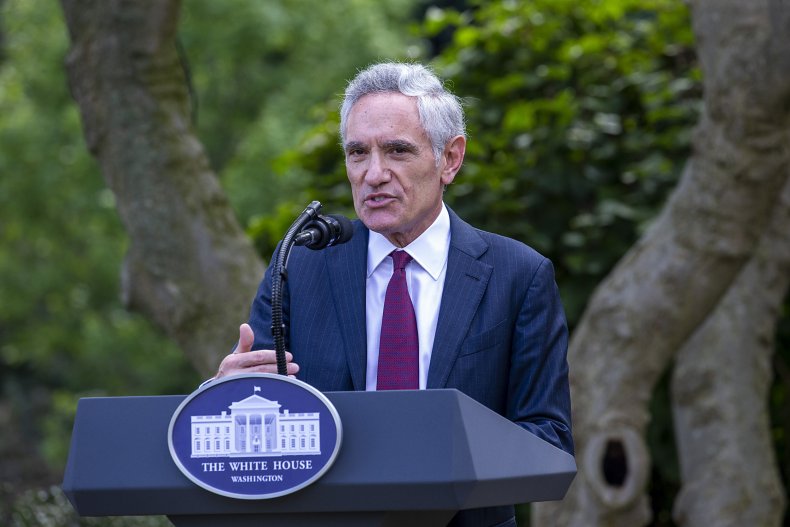 In October, Twitter removed one of Atlas's posts which read, "Masks work? NO." A link in the tweet led to an article detailing the failings of mask-wearing to halt the spread of COVID-19. Twitter claimed Atlas's tweet was in violation of its policies regarding spreading misinformation about the coronavirus.
Atlas appeared to be calling for open rebellion in a November tweet which seemed to encourage Michigan residents to openly defy Governor Whitmer's coronavirus safety measures. After a surge of COVID-19 cases in her state, Whitmer called for colleges and high schools to revert from in-person classes to remote learning. Whitmer also prohibited restaurants from indoor dining and postponed organized sports.
"The only way this stops is if people rise up," Atlas wrote in a now-deleted tweet. "You get what you accept. #FreedomMatters #StepUp."
Whitmer told MSNBC in November that Atlas's tweet "took my breath away, to tell you the truth." Atlas issued a clarification of the meaning behind his initial tweet in November.
"Hey," Atlas tweeted. "I NEVER was talking at all about violence. People vote, people peacefully protest. NEVER would I endorse or incite violence. NEVER!!"
Newsweek reached out to Whitmer's office for comment.