Trump's DC Hotel a 'Shithole,' Yelp Surge Says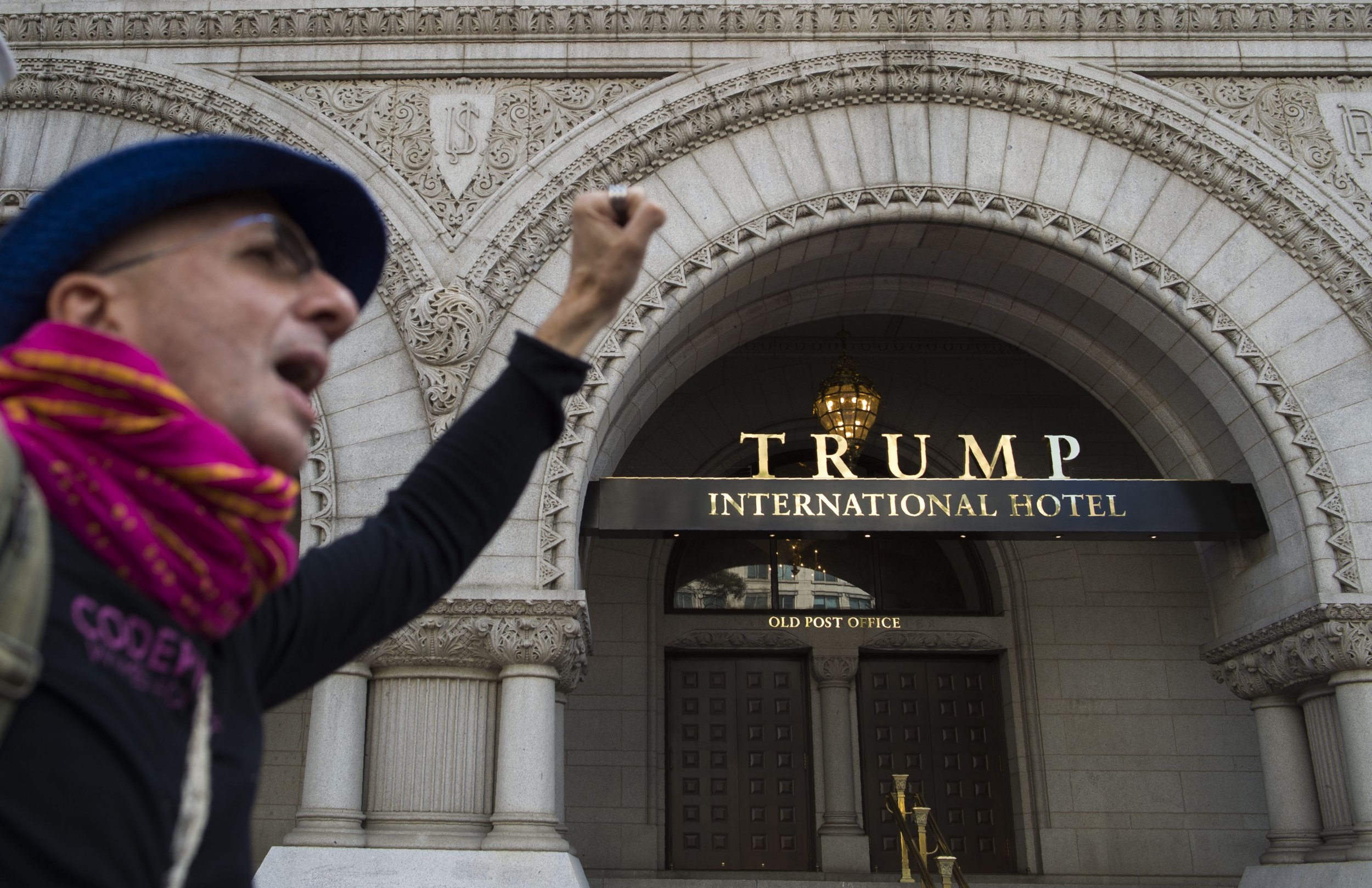 Nearly 200 reviews calling President Donald Trump's Washington D.C. hotel a "shithole" flooded Yelp over the weekend, dropping the property to an abysmal rating of two stars.
The barrage of reviews—added after Trump referred to a range of countries as "shitholes" or "shithouse" places on Thursday—now make up nearly half of the total appraisals for the hotel.
One user wrote "shithole" 14 times, while others generously spread "shitholes" throughout lengthy multi-paragraph reviews. One included an accusation of being solicited by prostitutes and another subtly referenced Trump's supposed pee tape by saying the sheets smelled like "urine."
Other Trump properties faced similar surges of negative reviews, including Trump's Florida golf club, where nearly 10 percent of the reviews refer to it as a "shithole." Trump spent Monday morning at the golf club, his 95th day at one of his golf properties since he took office.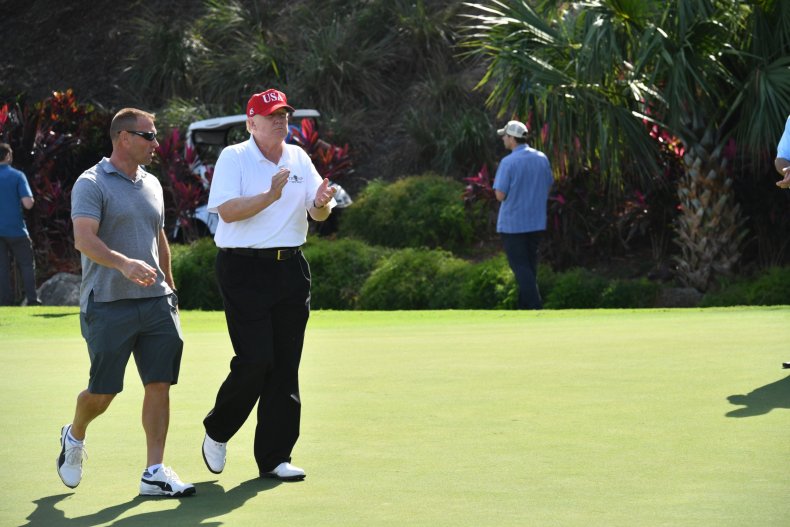 About a third of the reviews for his New York tower also call it a "shithole."
Due to the wave of reviews, Yelp stepped in and is "monitoring" the pages, according to a notice on its site.
Trump's Washington hotel, which sits near the White House, has been a particular target of protests since he took office, including on Saturday night when an artist projected "shithole" on the side of the building, a property that had once served as the main post office for Washington.
While Trump's properties faced a difficult business climate, the Washington hotel has been a bright spot for the Trump business, bringing in profits far earlier than investors originally anticipated. It has become a must-see spot for Trump's political allies, with Trump himself routinely dining at the hotel along with his family member and close allies.
Several lawsuits tied to the constitution's emoluments clause were filed since Trump took office, claiming that it's illegal for Trump to make money from foreign governments while in office. Trump's properties continue to do business with overseas clients, with many delegations staying at the Washington hotel, although none of the emoluments lawsuits have gained traction to date.