Trump's decision to fire Comey is backed by only 29% of Americans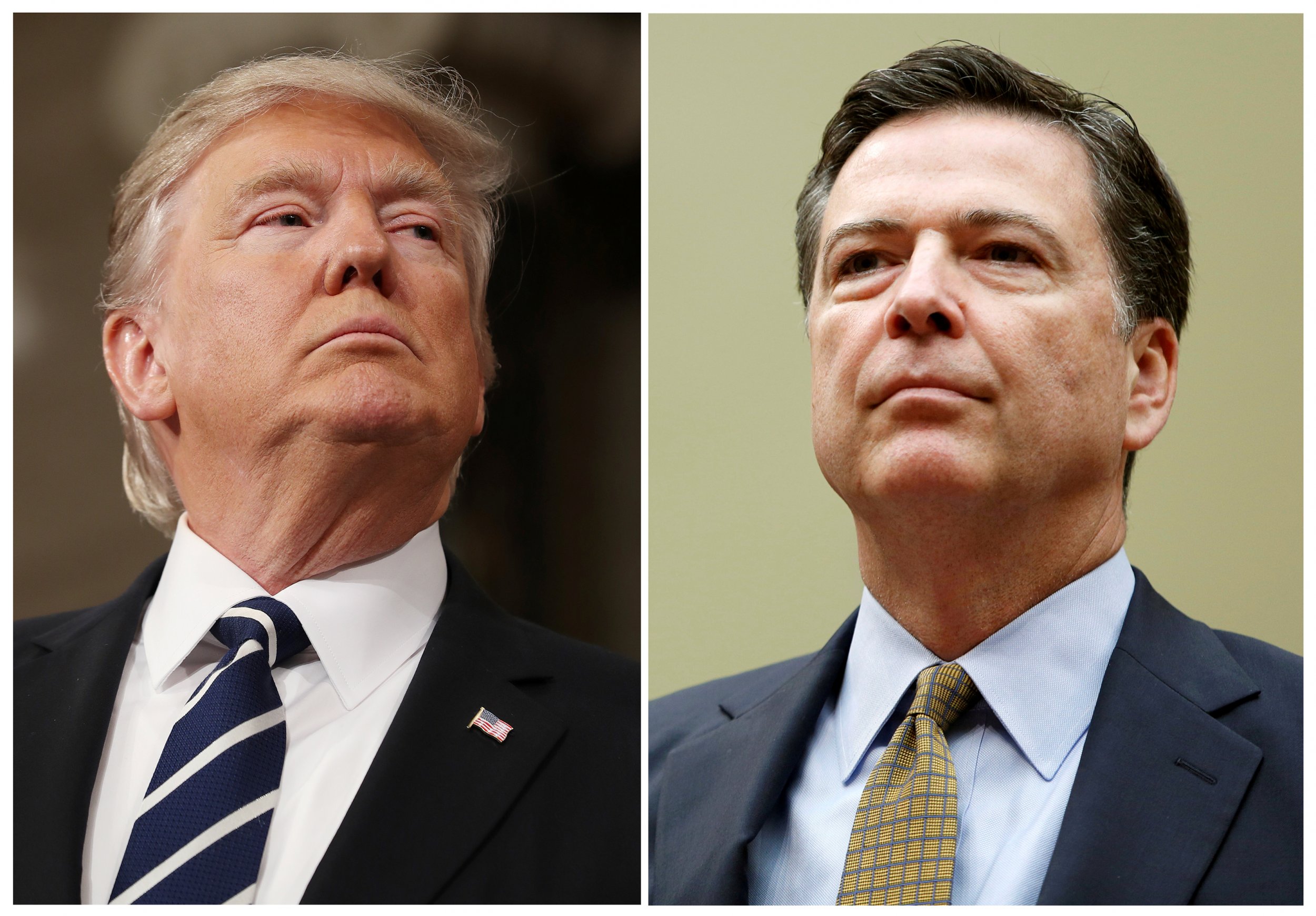 Less than a third of Americans back Donald Trump's decision to fire James Comey from his position as director of the FBI, a new poll has revealed.
Comey's dismissal came on Tuesday, in what the White House alleged was a decision following the advice from the attorney general and deputy attorney general, although Trump later said he was intending to fire Comey 'regardless'.
But 38% of Americans polled by NBC News/Wall Street Journal said they did not approve of the decision to fire Comey, while just 29% of respondents said they thought the decision was appropriate, and 32% had nothing to say on the matter.
However, this figure changes when taking into account only those respondents who claimed they knew more about Comey's dismissal, with 55% of that group stating they did not approve of the decision compared to 33% who thought it was a good move.
Almost half of those polled (46%) from May 11-13 said they believed the decision to dismiss Comey was motivated by how the FBI has dealt with the investigation into Russia's alleged involvement in the U.S. election.
And 38% of respondents believe Trump's decision was motivated by Comey's handling of the probe into Hillary Clinton's use of a private email server during her time as secretary of state.
In Comey's dismissal letter, Trump said he had spoken with the Justice Department and acted on their advice by firing him. However, the president later claimed in an interview with Lester Holt on NBC that his decision to oust Comey would have been taken regardless of the advice of the DOJ.
"He's a showboat. He's a grandstander. The FBI has been in turmoil," Trump said of Comey during his interview with Holt. "You know that, I know that. Everybody knows that. You take a look at the FBI a year ago, it was in virtual turmoil, less than a year ago. It hasn't recovered from that. I was going to fire Comey. My decision. I was going to fire regardless of recommendation," he added.
But despite the president not seeing strong support for his decision among the electorate, the NBC/WSJ poll shows his approval rating has not yet suffered in the wake of Comey's dismissal, standing just one point lower than the same survey taken in April, at 39%.