Trump's Decision to Not Buy 'Loser' Franchise for $50M Looks Worse as Cowboys Near $6B Valuation
Most people on the planet will say $50 million is a lot of money, even in today's market. In 1984, when real estate tycoon Donald Trump had a chance to buy the Dallas Cowboys for that price, it was the market rate—meaning it was insanely costly back then.
The reason Trump passed on the Cowboys? He said it was a "no-win situation" for a decent return on investment (ROI).
"I feel sorry for the poor guy who is going to buy the Dallas Cowboys," Trump said. "It's a no-win situation for him, because if he wins, well, so what, they've won through the years, and if he loses, which seems likely because they're having troubles, he'll be known to the world as a loser."
Jerry Jones eventually bought the Dallas Cowboys in 1989 for $150 million. And now, according to a new Forbes list of the most-valuable sports franchises in the world this week, the Cowboys top all franchises with a worth of $5.7 billion.
Jones has more than a 3,300 percent ROI.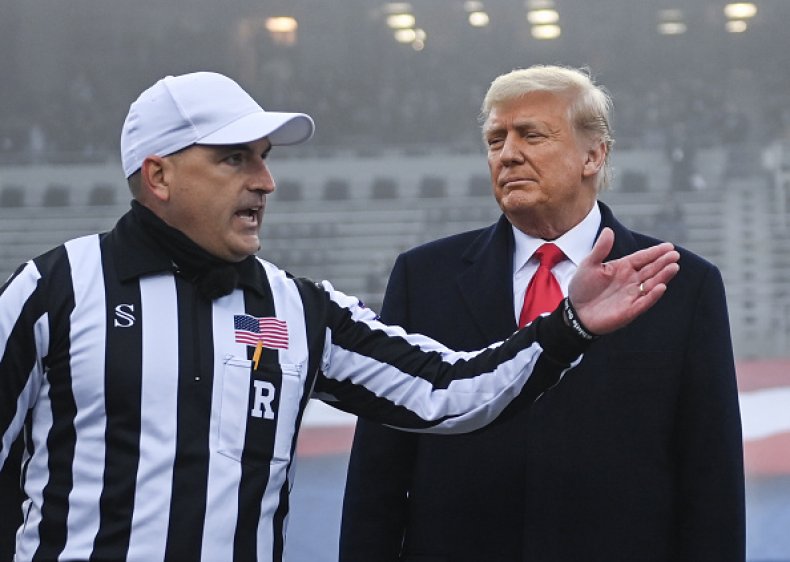 Instead of putting $50 million into America's Team, Trump spent $10 million to buy the New Jersey Generals of the USFL, which was then a newly-created professional football league.
"I could have bought an NFL club for $40 million or $50 million, but it's established and you would just see it move laterally. Not enough to create there," Trump said, according to CBS Sports in 2018.
The USFL eventually folded in 1986 after three seasons and losing an anti-trust lawsuit against the NFL. Those franchises no longer exist.
Trump shunned any NFL ownership possibilities until 2014, when he made a bid to buy the Buffalo Bills—who lost back-to-back Super Bowls to the Cowboys following the 1992 and 1993 seasons. The Bills were eventually sold to the Pegula family.
Trump then made a bid in 2015 to run for president, defeating a slew of Republican politicians in the primary and then beating heavily-favored Hillary Clinton in the 2016 general election.
Here are the list of top sports franchises in the world during 2021, according to Forbes.
Dallas Cowboys ($5.7 billion)
New York Yankees ($5.25 billion)
New York Knicks ($5 billion)
Barcelona (4.76 billion)
Real Madrid ($4.75 billion)
Golden State Warriors ($4.7 billion)
Los Angeles Lakers ($4.6 billion)
New England Patriots ($4.4 billion)
New York Giants ($4.3 billion)
Bayern Munich ($4.21 billion)
The Cowboys have not won a Super Bowl title since the 1995 season, and they have not really even been a threat to get to the championship after that year. The Yankees have won just two World Series titles this century (2000 and 2009), and made it to the Fall Classic just two other times (2001, 2003) in that same span.
The Knicks last won the NBA championship in 1973, and have only been back to the Finals twice (1994 and 1999). They haven't made the playoffs since the 2013-14 season.
Despite no recent championships or budding success, the Cowboys, Yankees and Knicks continue to rise in value.