Trump's 'Declassified' Claim After FBI Raid 'Is Going to Fail': McQuade
According to one former U.S. attorney, Donald Trump's claim that he declassified documents he took from the White House when he left may not matter in court.
Barbara McQuade appeared on MSNBC's The Katie Phang Show on Saturday to discuss Trump's impending legal quagmire. McQuade served as a U.S. attorney for the Eastern District of Michigan from 2010 to 2017, stepping down amid Trump's request for the resignation of 46 U.S. attorneys early in his administration.
During her appearance, McQuade said that Trump's declassification defense likely will not amount to much in court, given the laws cited on the FBI's Mar-a-Lago search warrant.
The FBI, with the approval of Attorney General Merrick Garland, carried out a search warrant of Trump's Mar-a-Lago resort residence on Monday looking for top secret (TS) and sensitive compartmentalized information (SCI) as well as other classified documents. The Washington Post reported Thursday that records related to nuclear weapons were sought by the federal agents, but Trump has described that reporting as a "hoax."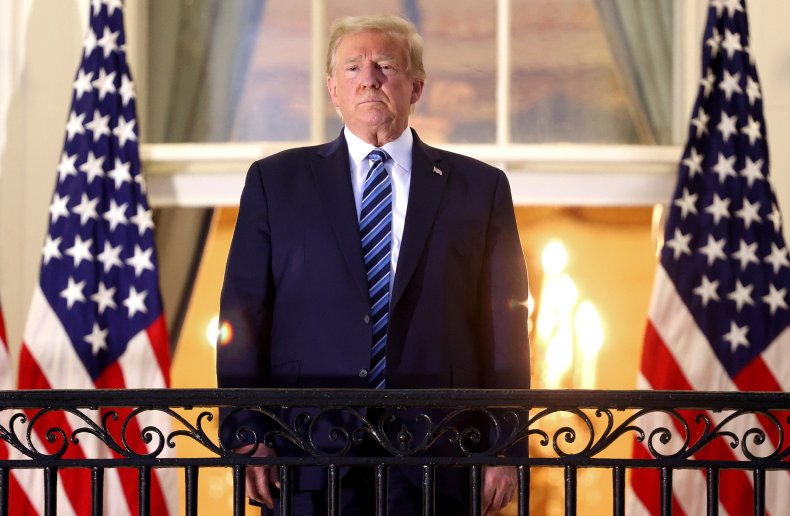 "This defense will fail because the three laws that they selected to put on the search warrant don't require that the documents be classified," McQuade said to guest host Cori Coffin. "I think until we saw that unsealed search warrant on Friday, we expected that they would charge the statute that was used for General David Petraeus and [former NSA adviser] Sandy Berger, which does require the mishandling of classified information. Instead, they require only one charge of government records, another charge related to national defense, and another concealment of records when the government comes calling for them."
McQuade added that "none of those [laws] require classification or declassification," and said that such a defense "will fail." She also said how Trump, his team, and his supporters have shifted to numerous different defenses amid the document controversy, and said that the justifications will continue to change.
Trump's 'Shape-Shifting Defense'
"I think this is going to be the incredible shape-shifting defense; we've already seen several iterations of this from first denying that he had them and then accusing the FBI of planting certain evidence and now it's the classification," McQuade said. "I look forward to what is hearing what's next but it seems likely that this one is going to fail."
Speaking with The Washington Post, one source close to the situation claimed that some of the documents pertained to the country's nuclear arsenal. If true, this would also invalidate Trump's declassification defense, as presidents lack the authority to declassify nuclear information. The search warrant also revealed that the ex-president is under investigation for potentially violating the Espionage Act.
On Friday, Trump said that the raid was unnecessary and that he had been cooperating with authorities in the investigation, adding that he had declassified all the documents.
"Number one, it was all declassified. Number two, they didn't need to "seize" anything. They could have had it anytime they wanted without playing politics and breaking into Mar-a-Lago," the ex-president wrote on his social media platform Truth Social.
Newsweek reached out to Trump's office for comment.