Trump 'Beyond Stupid' for Defense of Roy Moore, Says Ex-RNC Chair Michael Steele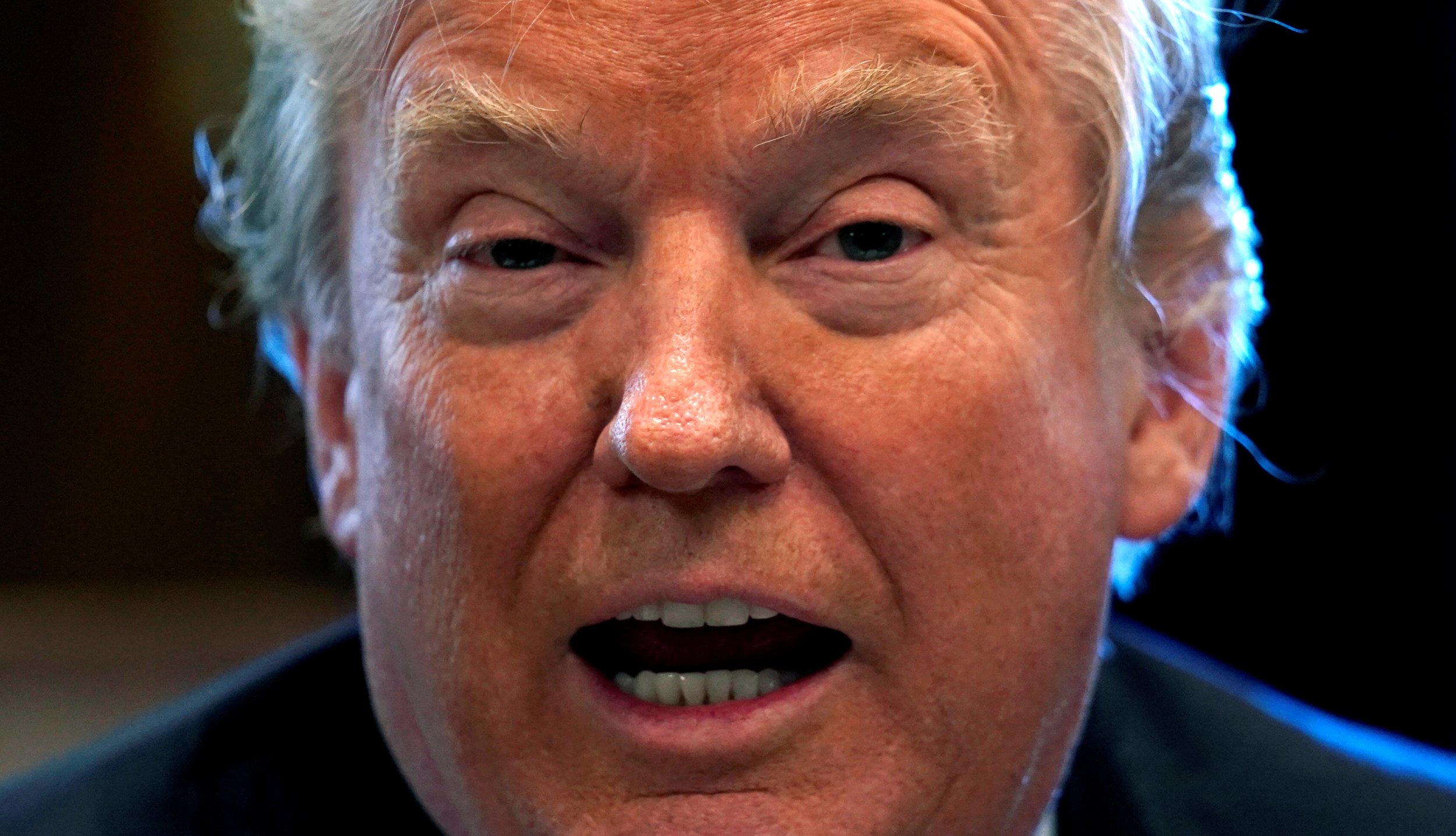 The former head of the Republican National Committee, Michael Steele, has hit out at President Donald Trump over his backing of Alabama Senate candidate Roy Moore, calling the comments "beyond stupid."
Steele, who has regularly appeared as a political analyst for MSNBC since stepping down from the leadership of the RNC in 2011, told Hardball host Chris Matthews Trump's dismissal of Moore's accusers, who have claimed the former judge sexually assaulted them, showed he didn't care about the Republican party.
Related: Stephen Miller was in regular contact with George Papadopoulos, as were other top Trump Officials
"This is beyond stupid. And there's irreparable harm that's being done to this party and to this country. someone needs to take control here and it's certainly not the president," Steele said.
Steele went on to say he believed the nine women who have made accusations against Moore were "credible," in sharp contradiction to the president's statements.
Speaking at the White House Tuesday, Trump refused to be drawn on whether he believes the accusations. The president said Moore had denied the accusations, noting they had happened decades ago. "He denies it. He totally denies it," Trump added.
Trump also did not rule out the possibility he might campaign alongside Moore, telling reporters at the White House he would make a decision next week. He did say that Moore's opponent Doug Jones had a "terrible" record on a range of issues.
"We don't need a liberal person in there, a Democrat," Trump said. "[His record] is terrible on crime, it's terrible on the border, it's terrible on the military," he added.
Steele told MSNBC he found the statements "sickening," adding Trump didn't care about the women who had accused Moore.
"That's what's so sickening about what the president did today. And every self-respecting Republican needs to stand up and say 'enough, you cannot side with Roy Moore on this," Steele said.
Moore, a right-wing candidate who defeated establishment Republican Luther Strange to win the Alabama Senate nomination, has been embroiled in scandal over the past weeks. Reports in the Washington Post have claimed he had initiated a sexual encounter with a 14-year-old when he was 32. In the wake of the reports, several other women have come forward to accuse Moore of inappropriate advances when they were teenagers.
Moore has denied all accusations against him, attacking the establishment GOP for not supporting him. At the same time Moore's allies have criticized the media, claiming he is the victim of a smear campaign.