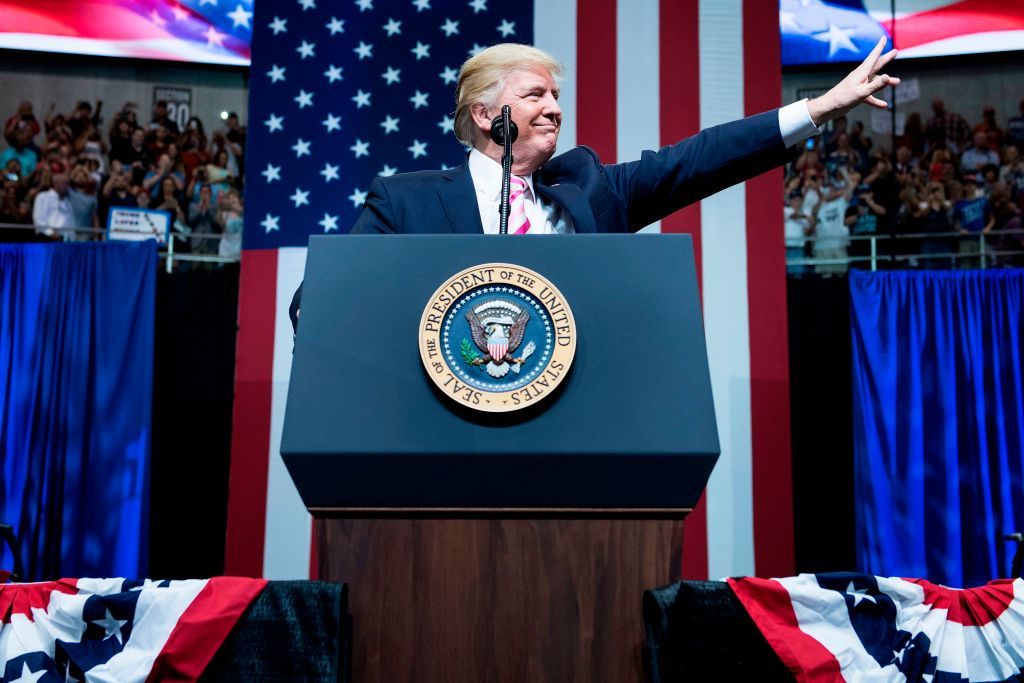 President Trump's recent tweets expressing support for defeated Alabama Senate candidate Luther Strange appear to have been removed from his verified Twitter account Tuesday night.
Three recent Trump tweets backing Strange were deleted after the candidate appeared to be crashing to defeat despite Trump's support. The removal of the messages was recorded by ProPublica, which tracks deleted tweets.
The first of the three deleted messages was sent Monday, and read "Big election tomorrow in the Great State of Alabama. Vote for Senator Luther Strange, tough on crime & border - will never let you down!"
He followed up Tuesday morning with "Luther Strange has been shooting up in the Alabama polls since my endorsement. Finish the job - vote today for 'Big Luther.'"
And later Tuesday, the president renewed his call for Alabamans to back Strange: "ALABAMA, get out and vote for Luther Strange - he has proven to me that he will never let you down! #MAGA"
Tweets from last week expressing support for Strange have not been removed.
Is the president allowed to delete tweets?
Trump has previously deleted tweets containing typos or spelling mistakes, raising questions over whether the president's tweets should be preserved under the Presidential Records Act 1978 (PRA), which forbids the destruction of presidential communications.
The bill was introduced in the wake of the Nixon presidency and the Watergate scandal.
In June, Democrat lawmaker Mike Quigley introduced the "COVFEFE" Act, which would make the president's social media communications subject to the same restrictions as other forms, and preserved for historical record. The act was named after a typo in a deleted Trump tweet from May, in which the president intended to complain about negative press coverage, but instead typed "covfefe."
The PRA makes reference to electronic communications, but Quigley's bill specifically refers to social media communications such as Twitter. Trump inherited the official @POTUS Twitter account, used by previous presidents to communicate official positions. However Trump prefers to use his personal @RealDonaldTrump account to communicate, whose status under the PRA is ambiguous.
Observers are also questioning the political ramifications of Trump's apparent desire to erase records of his support for Strange, in an election that pitted populist insurgents against the Republican establishment.
Roy Moore was backed by key figures on the populist right-wing of the Republican party, including Trump's controversial former chief strategist Steve Bannon. His victory could herald a series of primary challenges against establishment Republicans such as Strange, close to Senate Majority leader Mitch McConnell.
Will Trump throw his weight behind populist challengers in future races?
A tweet from Trump congratulating Moore on his win remains on the president's Twitter feed. "Congratulations to Roy Moore on his Republican Primary win in Alabama. Luther Strange started way back & ran a good race. Roy, WIN in Dec!"