Trump's Department of Labor Has Risen to the Coronavirus Challenge | Opinion
Coronavirus has upended ordinary life in the United States. It challenges not only our health, but our economy and our way of life. It also has disrupted the workplace like nothing before.
Recognizing the crisis, President Donald Trump and Congress worked together to establish economic protections for workers impacted by COVID-19. Enacted on March 18, 2020, the Families First Coronavirus Response Act (FFCRA) provides workers of small- and medium-sized businesses with up to two weeks of paid sick leave for, among other things, an employee's own health needs or to care for family members affected by coronavirus, and up to 10 additional weeks of paid family and medical leave for parents whose child care access is affected by COVID-19.
While the Department of Labor's Wage and Hour Division (WHD) promptly implemented the letter and spirit of this groundbreaking paid leave law through rulemaking, compliance assistance and outreach, critics have suggested the Department has failed to both inform workers and employers about the law and ensure the law is enforced.
The reality is, during this crisis, President Trump, Congress and the Department of Labor's WHD acted quickly to establish and effectuate our nation's first broad federal paid leave requirement.
Within days of FFCRA's enactment, WHD published more than a dozen frequently asked questions on its website and continued to publish additional guidance in the following weeks. Within one week, WHD posted a sample "Notice of Rights" for employers to send their employees—and to date, WHD has made this Notice available on its website in more than 10 languages. By FFCRA's effective date on April 1, WHD drafted and issued a rule providing guidance to employees and employers alike—a process that normally takes months, or even years. And the public has taken notice of this material—since FFCRA was enacted, more than 25 million people have visited WHD's website.
In addition to this, the Department launched an online dialogue where participants converged virtually to discuss and provide their best suggestions as to the types and methods of compliance assistance and outreach that would best inform the American workforce about the FFCRA's new benefits and requirements. The Department developed an outreach campaign based on this input from more than 5,000 stakeholders.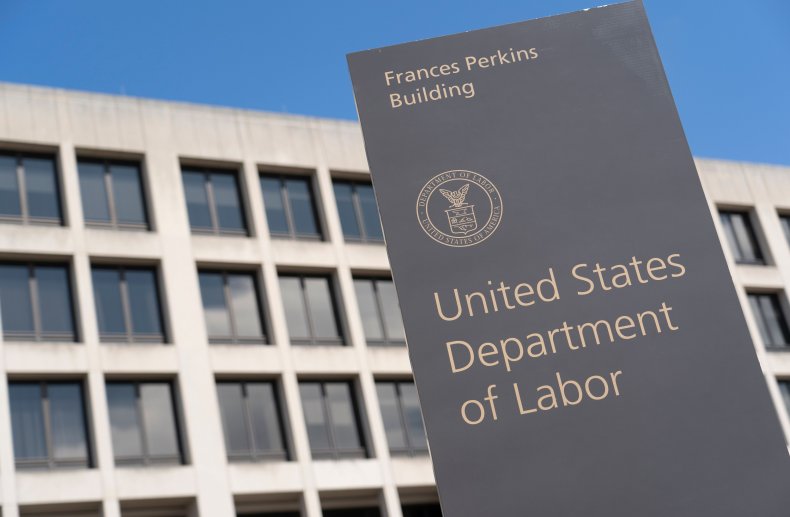 I am proud of the efficiency and diligence shown by the Department of Labor in standing up for the paid leave program. Within days of the paid leave requirements going into effect, wage and hour investigators across the country swiftly and capably responded to worker complaints and brought employers into compliance under this new law—a truly amazing feat, given that prior to March 2020, federal law had never broadly required private employers to provide paid leave.
WHD has already concluded more than 700 FFCRA cases. As a result of WHD's actions, an employee in a CPA office in Hawaii now has access to paid family and medical leave to care for a child whose school was closed due to COVID-19, and the CPA office has agreed to comply with all requirements of the FFCRA going forward. In New Jersey, WHD personnel secured paid family and medical leave for a single parent who had no options for child care after her child's day care center closed due to COVID-19. I am proud of the Department of Labor staff—including many who dedicated their careers to serving America's workers—for their tireless efforts throughout this crisis.
Under the Trump administration, including during the pandemic, WHD has focused on clear implementation and administration of the laws it enforces with an eye to the future and dedication to ensuring that established worker protections will last. In 2019, the Trump administration updated and increased the overtime threshold, providing American workers with a raise that will last—unlike the Obama administration's unreasonable proposal that was overruled in court. Under the Trump administration, the WHD twice recovered record back wages for American workers: $304 million in 2018 and $322 million in 2019, each a higher amount than collected at any other time in history, including during the previous administration.
I am proud to work with WHD's dedicated staff who have risen to the challenge of our current crisis and continue to deliver for the American workforce.
Patrick Pizzella is the deputy secretary of the U.S. Department of Labor.
The views expressed in this article is the writer's own.