Trump's Deployment of National Guard a 'Colossal Waste,' Says Border Patrol Union
The head of the union that represents border patrol agents has criticized President Donald Trump's deployment of the National Guard to the U.S.-Mexico border, dubbing it a "colossal waste of resources," the L.A. Times reported.
National Border Patrol Council (NBPC) President Brandon Judd, who represents approximately 18,000 agents, said the addition of 1,600 National Guard officials did not make a significant difference to the work of the patrol agents.
The NBPC was initially enthusiastic about the idea, applauding Trump's decision in a statement on the union's website on April 6. The union believed that the National Guard would shoulder some of the surveillance activities border patrol agents are typically responsible for, allowing the agents to focus on detention.
"This action will increase the certainty of detection and apprehension," the statement read. But, Judd admitted more than a month later, "this has not happened at all."
Judd's expectations were based on results from previous deployments under the administrations of President George W. Bush and President Barack Obama, when the National Guard took on duties at lookout and observational posts. "They were allowed to be out grading the roads and mending fences. They were allowed to be our eyes and ears, freeing us up," Judd told the L.A. Times.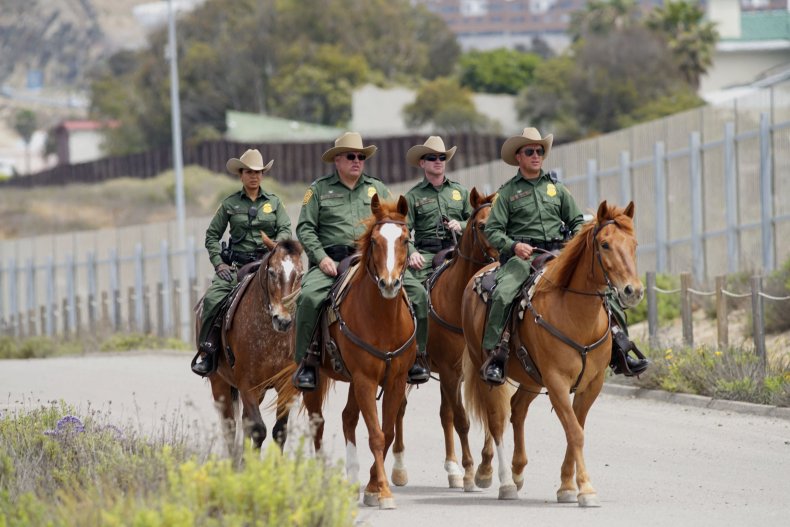 In announcing the deployment of the National Guard to the U.S.-Mexico border in April, the Department of Defense pledged to provide up to 4,000 troops to support the work the Department of Homeland Security.
Robert G. Salesses, deputy assistant secretary of defense for homeland defense integration and defense support of civil authorities, said at the time the troops would only focus on supporting the border agents' operation, without being in direct contact with people crossing the border or those apprehended by law enforcement agents.
Judd told the L.A. Times that Trump's National Guard, are "not allowed to be in the public eye."
"We generally support the administration, but we're not going to be cheerleading when things are not going well," he added, explaining the criticism.
A spokesperson for Homeland Security disputed the notion that the deployment has not delivered the expected results. "While the National Guard deployment has not yet reached full capacity, it has clearly and unquestionably been a success with thousands of additional apprehensions and millions of dollars of drugs kept out of our country," she told the L.A. Times, promising "more help is on the way."