Trump's Deputy Press Secretary Mocked After Falsely Claiming Obama Killed Libyan President Muammar Gaddafi: 'Just do a Google Search'
On Friday afternoon, President Donald Trump's deputy assistant and principal deputy press secretary, Hogan Gidley, tweeted that former President Barack Obama had not sought congressional approval for the strikes which removed Osama bin Laden, Anwar al-Awlaki or Muammar Gaddafi from power and Democrats did not "ask or care" at the time.
"Soleimani was, in fact, planning 'imminent attacks.' While Democrats and the media quibble over its definition, quick point: When Obama killed bin Laden, al-Awlaki and Gaddafi, without Congressional approval, there were NO 'imminent attacks' and Democrats did not ask or care," said Gidley.
But Muammar Gaddafi was captured and killed by Misrata militia members during the Battle of Sirte in the Libyan Civil War of 2011. While American troops were involved in military engagements during the civil war through NATO, they were not involved with Gadhafi's death.
As for bin Laden and al-Awlaki, part of The Authorization for Use of Military Force bill passed by Congress in 2001, any sitting president is allowed to apply "necessary and appropriate force" against any individual suspected of helping to plan or carry out the September 11 terrorist attacks, meaning that Obama did not need to seek congressional approval to move against these two top Al-Qaeda leaders.
Sen. Chris Murphy (D-Conn.) demurred in response to Gidley: "Like, just do a google search, man. Obama didn't kill Gaddafi. Libyans did. Obama didn't need to claim an 'imminent attack' in either the al-Awlaki or bin Laden killing. You know why? Because there was explicit congressional approval to target Al Qaeda leaders."
Republicans and Democrats have been caught in a stalemate in recent days over whether or not Iranian General Qassem Soleimani was an "imminent threat" to American troops and diplomats living in the Middle East, necessitating the January 3 airstrike which killed him. While many senior Trump officials maintain that Soleimani was planning attacks against American forces, increasing cries for proof that he was a pressing threat have begun to emerge from critics.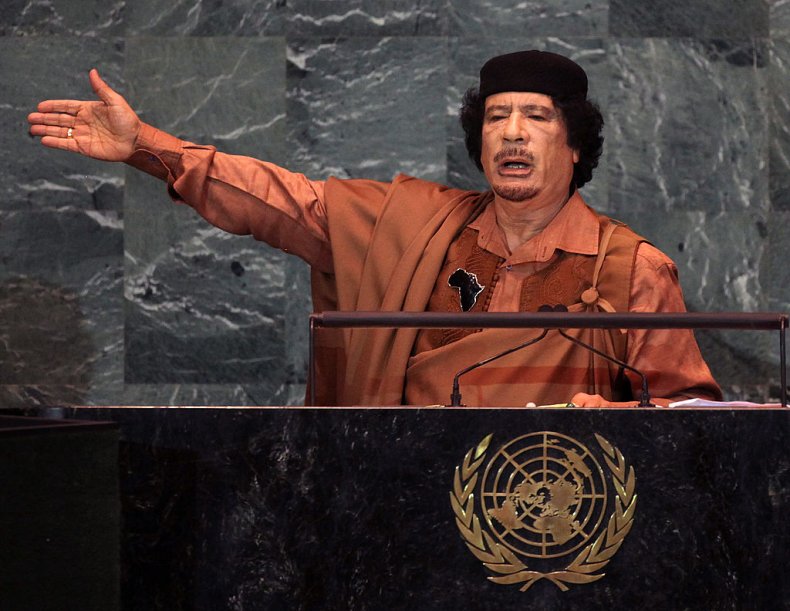 The conflict between Iran and the United States has been intensifying since a rocket attack allegedly launched by members of the Kataib Hezbollah militia on an Iraqi military base in Kirkuk on December 27. That assault killed one American, a civil contractor, and wounded several U.S. soldiers. A spokesperson for Kataib Hezbollah denied involvement in the attack.
On December 29, the U.S. launched airstrikes which killed 24 Kataib Hezbollah combatants.
In response, a large group of Iraqi protesters forced its way past security forces and into the U.S.'s embassy in Baghdad on December 31. Armed with rocks and chanting "Death to America," they marked the interior walls of the embassy with graffiti, set fires, destroyed property, broke windows and announced their demands for a complete withdrawal of U.S. troops from Iraq.
According to a statement from the Pentagon, the resultant strike against General Qassem Soleimani on January 3, was "aimed at deterring future Iranian attack plans."
"We do not seek regime change," Trump said during a Friday afternoon press briefing. "The future belongs to the people of Iran... We took action to stop a war, we did not take action to start a war."
On January 8, Iran's Revolutionary Guard fired upon Iraq's Ayn al-Asad Air Base in retaliation for the the air strike against Soleimani. No Americans or Iraqis were hurt during the missile attack, and damage was reported to be minimal.