Trump's Billionaire Cabinet Members DeVos and Ross Fly Private Jets While Ben Carson Flies Commercial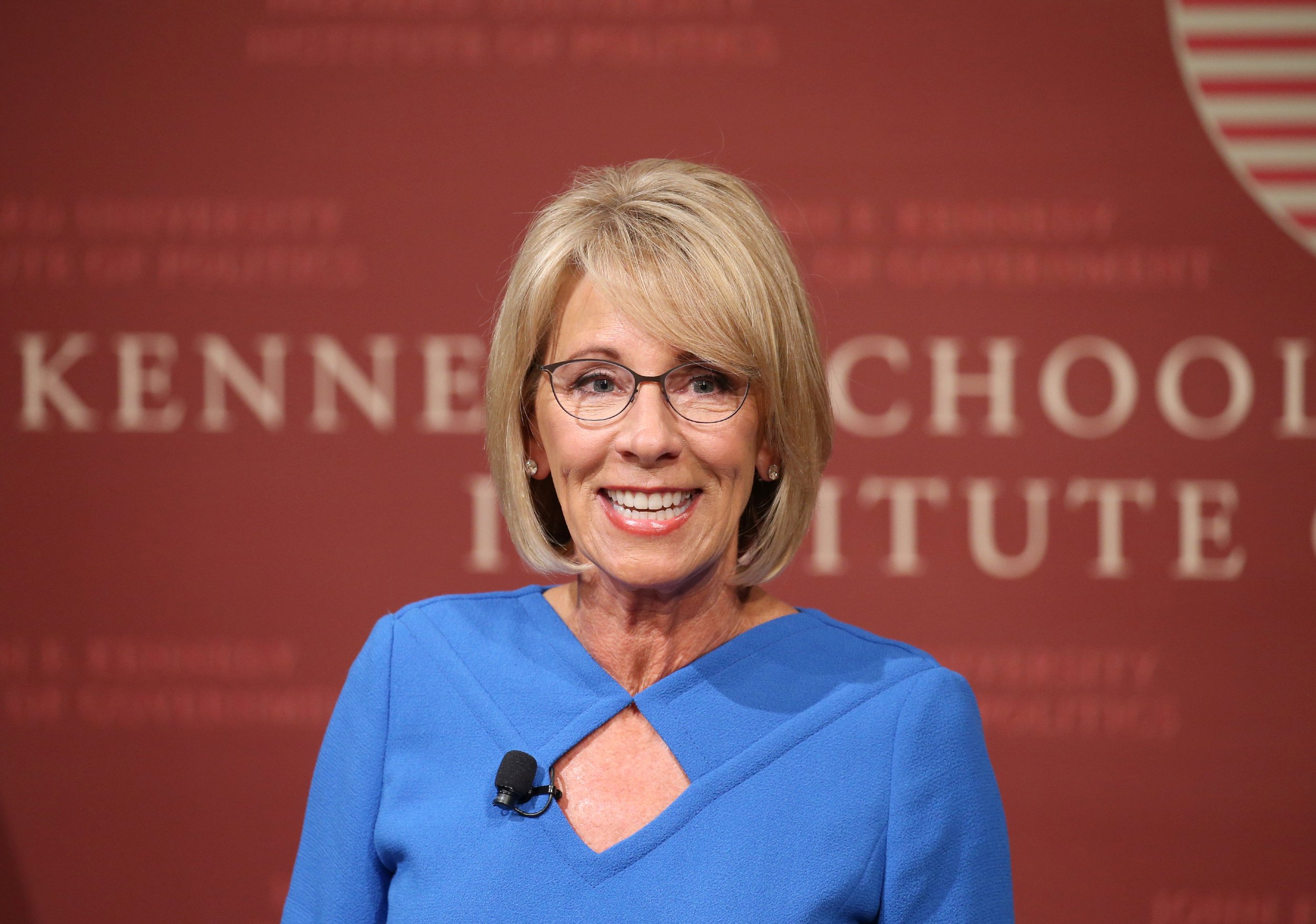 Several wealthy Trump administration officials are being investigated for using costly private jets on the American taxpayer's dime when they could have flown on commercial airlines for cheaper.
The investigations have also revealed a divide between the rich, and the ultra-rich in President Donald Trump's cabinet, which is the wealthiest in modern U.S. history.
Billionaires such as Education Secretary Betsy DeVos and Commerce Secretary Wilbur Ross pay for private jets with their own cash while Ben Carson, a retired millionaire neurosurgeon and Secretary of the Department of Housing and Urban Development, flies commercial.
Inspectors general have launched at least five investigations across various departments in recent weeks probing Cabinet and other Trump officials who used charter or military flights that cost taxpayers millions. Health and Human Services Secretary Tom Price resigned September 29 after he cost the government $500,000 for use of private charters and military jets.
Yet some Trump officials are so rich the scandal hasn't touched them. "Secretary DeVos travels on personally owned aircraft, accompanied by her security detail and whenever possible, additional support staff, at zero cost to U.S. taxpayers," Department of Education press secretary Liz Hill tells Newsweek. DeVos's net worth is approximately $5 billion, due to her husband Richard DeVos Jr., who is heir to the Amway fortune.
"The secretary neither seeks, nor accepts, any reimbursement for her flights, nor for any additional official travel-related expenses, such as lodging and per diem, even though she is entitled to such reimbursement under government travel regulations," Hill said.
Read more: Kellyanne Conway must say if she'll pay taxpayers for private flights, House investigator says
Secretary Wilbur Ross, an investment banker with a net worth of $2.5 billion, also makes use of a private jet, James Rockas, deputy director of public affairs at the Department of Commerce, tells Newsweek.
"I can't tell you how many times that's been off the top of my head. But I can tell you that when he has flown private, he has paid for it," Rockas said of Ross's private jet travel. He pointed out that Ross has taken four international trips during the first nine months of the Trump administration and makes "a handful" of domestic trips every month.
Ross, he says, uses a private service called NetJet that sells part ownership or shares of private business jets. When the secretary has flown this way, "it's been because of convenience or because he has to get to a place that only has a small airport that can handle small jets rather than commercial flights," Rockas says.
"When he's done that it's been entirely out of his own pocket, including for staff. There's been no reimbursement by the department," Rockas says, adding that Ross more often pays the difference when he "flies business class outside of the normal federal travel regulations, which dictate generally that you fly economy."
Under the rules of the Federal Travel Regulation (FTR), members of the executive branch should only use private chartered jets or military aircraft when "no scheduled commercial airline service is reasonably available" or the cost of using a chartered jet or other government aircraft "is less than the cost of" a commercial airline service.
Several Trump Cabinet members, including Energy Secretary Rick Perry, Treasury Secretary Steve Mnuchin, Secretary of the Interior Ryan Zinke, counselor to the president Kellyanne Conway, and Scott Pruitt, head of the Environmental Protection Agency (EPA) are having their flights scrutinized. Their private jet travel costs range between $12,000 and $800,000.
The Treasury's inspector general is reviewing Mnuchin's request for a U.S. military plane for his European honeymoon in August. The Treasury secretary is another billionaire in Trump's cabinet.
After Politico revealed the nature of Price's trips last month, White House Office of Budget Management Director Mick Mulvaney instituted new rules requiring prior approval to use government planes.
In comparison to this, Secretary of Housing and Urban Development (HUD) Carson, a retired neurosurgeon with a net worth of $26 million who used to sit on the boards of Costco and Kellogg, has escaped the private flights controversy.
"For official HUD business, the secretary has only flown commercial," Raphael Williams, communications director for the department, tells Newsweek.
"The only exception has been when he's flown with the president on Air Force One," Williams says.
For a president who campaigned on the slogan "drain the swamp," the flights billed to taxpayers by the wealthy in his cabinet do not look good. Before Price resigned over the issue, Trump said, "I certainly don't like the optics" around Price's travels.
Trump has courted controversy with his own travel costs. His frequent trips to his Florida resort Mar-a-Lago cost around $3 million each. Already his combined travel costs make up almost as much as what President Barack Obama spent on travel during his eight years in office.
"The tone is set at the top," said Noah Bookbinder, executive director of the watchdog group Citizens for Responsibility and Ethics in Washington, in a statement October 4. "When you have a president who is visiting his private resorts every weekend at great cost to taxpayers, it is not surprising that cabinet members are using private jets to get to standard meetings." The group has called for a government-wide investigation into private jet use.