Trump's DHS Head Chad Wolf Thinks Biden Is Under Pressure to Finish Sections of Border Wall
Continuing construction on the wall at the southern border would please law enforcement officers, according to Chad Wolf, the former acting secretary of the Department of Homeland Security.
On his first day in office, President Joe Biden halted construction on the southern border wall, but amid pressure to tackle the number of migrants crossing the border, his administration may continue his predecessor's work. The administration is reportedly considering working on parts of the wall that need renovation, including "gaps" where the wall was completed but the technology wasn't implemented, according to Homeland Security Secretary Alejandro Mayorkas.
Wolf told Fox Business host Maria Bartiromo on Wednesday that he thought the Biden administration was under "immense pressure" from law enforcement officers to finish sections of the border wall.
"The men and women from [U.S. Customs and Border Protection] and border patrol are pleading with DHS leadership and the White House to finish sections of that border wall system," Wolf said. "They know how effective it is and they know they need it to do their job."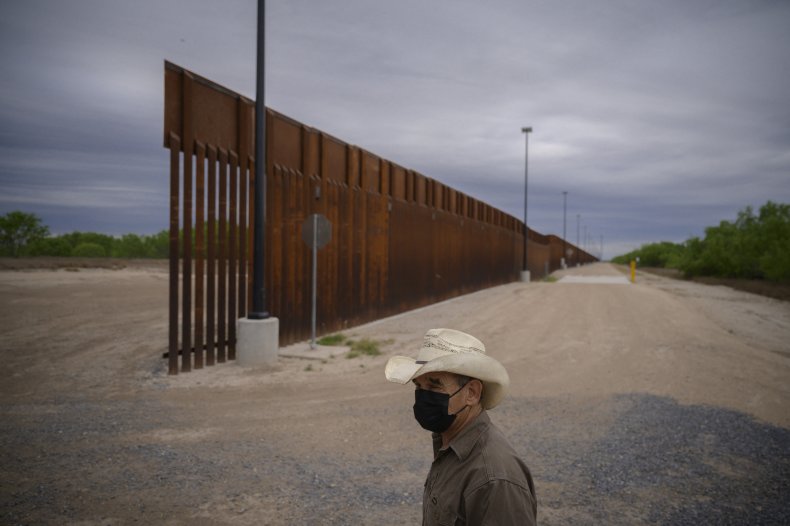 Newsweek reached out to the Department of Homeland Security for comment, but did not receive a response in time for publication.
The southern border wall was a staple of former President Donald Trump's initial presidential campaign and a key part of his presidential legacy. When he left office, about 453 miles of the border wall system had been constructed, according to Wolf, and another 150 miles was financed.
It came under heavy scrutiny from Democrats and Biden pledged during the campaign to not build "another foot" of the wall if he was elected president. Upon taking office, he promptly paused construction and diverted funds away from its completion. On Tuesday, White House Press Secretary Jen Psaki reiterated that construction is on hold except for "limited construction" that was already funded and allocated for.
Wolf called Psaki's comment a "nuance" in the conversation about continuing border wall construction, and Trump praised the project potentially moving forward. During an interview with Newsmax, the former president characterized it as a "very positive step" if the administration plans on completing it.
Republicans have capitalized on the influx of migrants coming to the southern border as indicative of the failure of Biden's immigration policies. They've called for the former president to take action, while Biden is also facing pressure from Democrats to address the situation.
The president denied that him being a "nice guy" has anything to do with people coming to the United States and attributed the rise in numbers to being an annual occurrence.