Trump's 'Divisive' Rhetoric Compared to ISIS Propaganda by London Mayor Sadiq Khan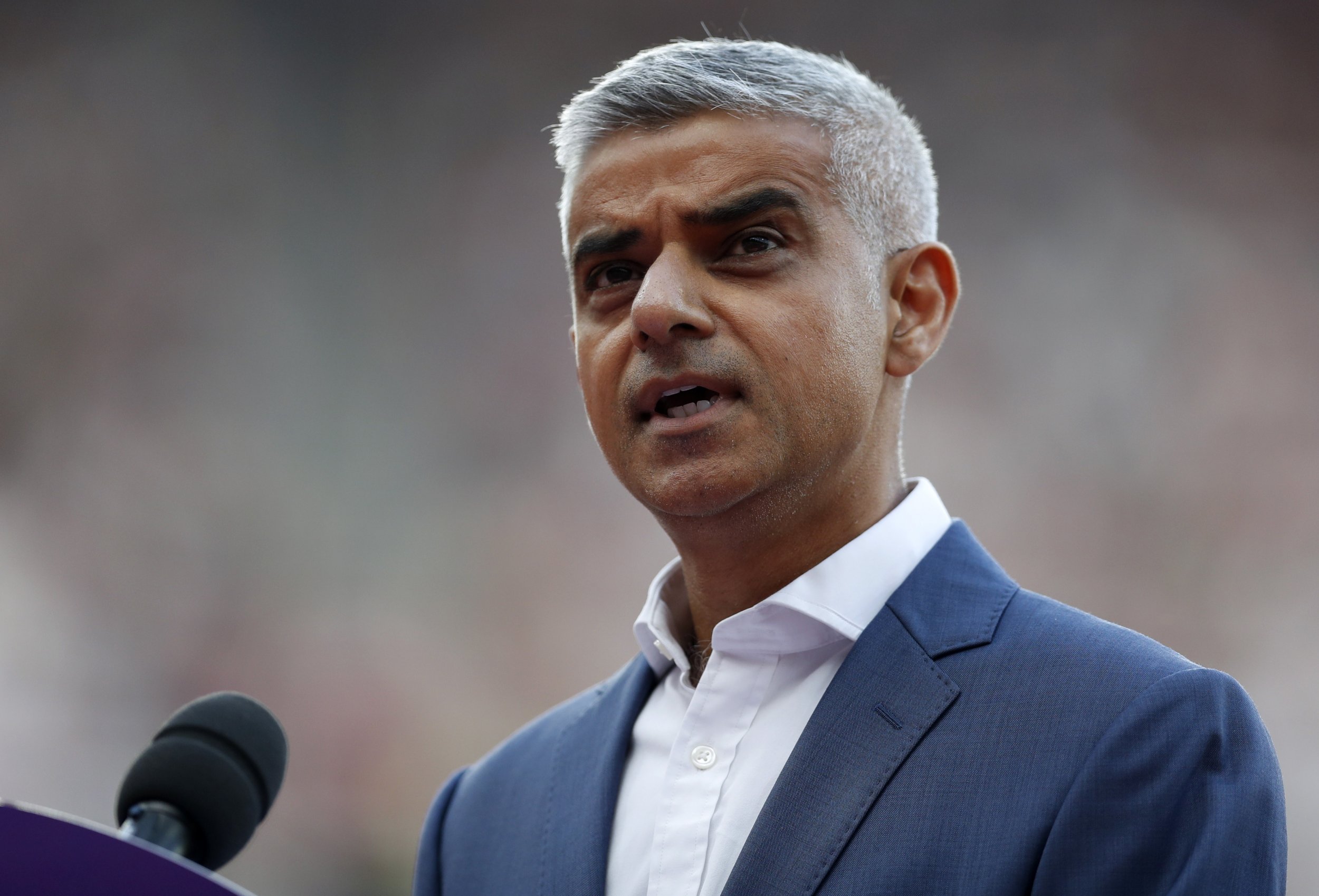 London mayor Sadiq Khan has compared the anti-Muslim rhetoric used by President Donald Trump to the divisive rhetoric of militant group Islamic State (ISIS.)
Khan, who has clashed previously with the U.S. president, told The Intercept that the language used by Trump was "very similar to the rhetoric used by so-called Isis/Daesh."
The first Muslim mayor of a major western capital, Khan said that ISIS wanted to provoke Islamophobic attacks in a bid to divide communities.
"They want a backlash against proud Muslims, proud westerners," he said.
"We are in danger of amplifying the narrative that Daesh/so-called ISIS have about a 'clash of civilizations,' 'the West hates us,' by some of the language that Donald Trump has used," Khan said.
"He is, if you like, repeating what so-called ISIS/Daesh are saying: 'The West and Islam are irreconcilable.' 'You can't be a proud American and a proud Muslim.'"
In November, Khan criticized Trump for sharing videos by Jayda Fransen, leader of the ultranationalist, anti-Islam, Britain First party.
Khan pointed out that the expression "Britain first" had been shouted by far-right extremist Tommy Mair when he murdered British parliamentarian Jo Cox in June, 2016.
"The president of the USA has retweeted a tweet from the deputy leader of Britain First, whose name was prayed in aid by the man who murdered my friend Jo Cox," he said.
"The president of the USA is amplifying that message of hate, intolerance, and division."
Khan said it "beggars belief" that Prime Minister Theresa May had not withdrawn a state visit invitation for Trump after he shared Fransen's Islamophobic post.
"There are too many things that he believes that we disagree with," said Khan, but stopped short of calling Trump a racist.
Khan spoke with the website before Trump cancelled his state visit, claiming to be upset by the amount spent building a new U.S. embassy in London. He claimed the Obama administration greenlighted the project, which was in fact approved under George W. Bush's administration. The Times reported that Trump was in fact irked by the way he had been treated by British officials in response to his anti-Islam tweets.
Khan is a longstanding critic of the U.S. president, calling Trump's campaign trail pledge to ban Muslims entering the U.S. "cruel and shameful."
In the wake of June's London Bridge terror attack, Trump criticized Khan for reassuring Londoners that there was "no reason to be alarmed" at the sight of extra armed police on the city's streets.
"At least 7 dead and 48 wounded in terror attack and Mayor of London says there is "no reason to be alarmed!" tweeted Trump.
Khan's spokesperson told reporters that the mayor had "more important things to do than respond to Donald Trump's ill-informed tweet."
Earlier this month, pro-Trump protesters attempted to perform a "citizen's arrest" of Khan as he delivered a speech at London's Fabian Society.