Trump's Drawing Sold for $16,000, Here's What an Art Critic Thinks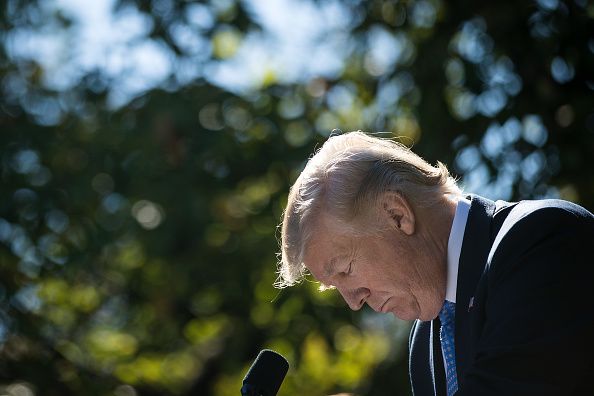 A sketch drawn by President Donald Trump has been auctioned for $16,000—proof that his "fans will buy anything he shovels," one critic says.
Julien's Auctions in Los Angeles sold Trump's more than 20-year-old drawing of the Empire State Building as part of the Street, Contemporary and Celebrity Art auction held at its galleries and online Thursday afternoon and evening. It fetched more than the estimated $8,000 to $12,000 it was expected to garner.
According to the auction house, the future president drew the Empire State Building with black marker and signed it "Donald J. Trump" back in the 1990s. He reportedly donated the 12-by-9-inch drawing for a charity auction at the ArtGras art fair in Palm Beach County, Florida. It sold for less than $100, meaning its value multiplied by a factor of more than 160 in the intervening years, presumably at least in part because of Trump's ascent to the highest office in the country. At the time, Trump was a real estate mogul who had recently defaulted on $1 billion in debt, according to NPR, and was trying to acquire control of the iconic building in his sketch.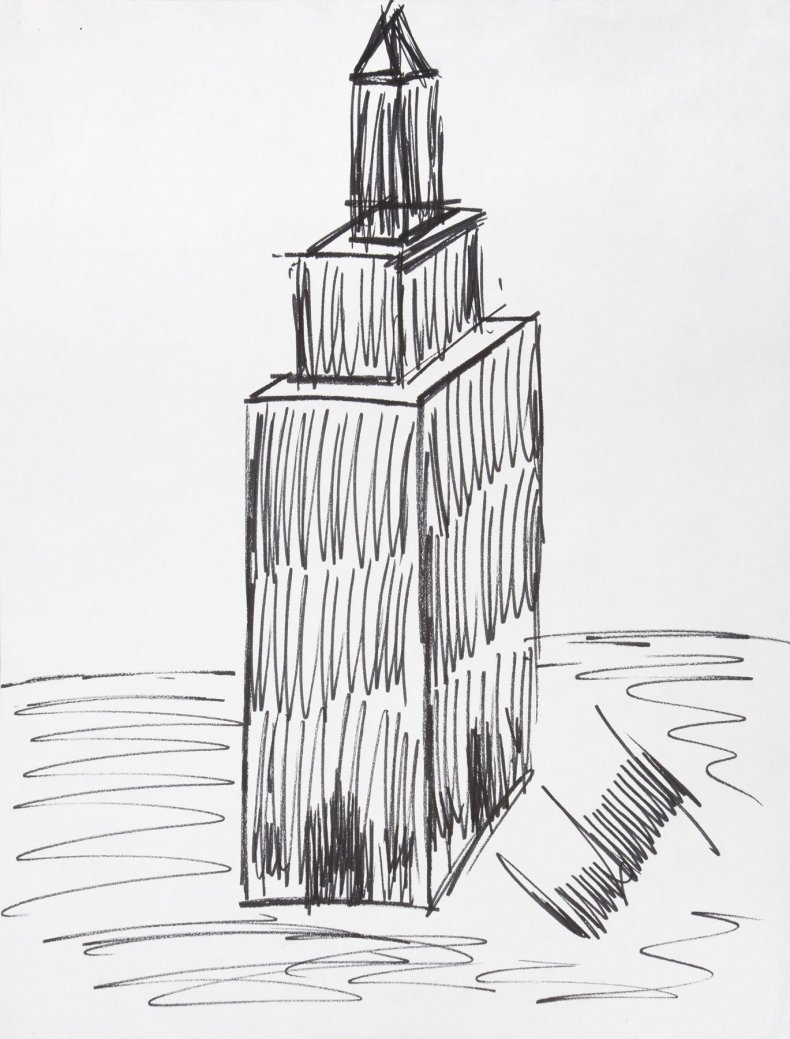 As for the merit of the art, Newsweek reached out to the International Association of Art Critics-United States, based in New York City, for a critic's assessment. "What's most interesting is that Trump's general speaking style of big gestures and no details extends to his drawing skill," David Colman, a freelance writer and critic who has appeared in The New York Times, Artforum, The Wall Street Journal and Vanity Fair, tells Newsweek in an email. "Verisimilitude isn't really his strong suit," he adds. "As always, reality is irrelevant. Also, it's more proof that Trump's fans will buy anything he shovels."
A spokeswoman for Julien's tells Newsweek in an email that the "winning bidder's identity is anonymous and has not come forward." Part of the proceeds of the unexpectedly high sale price will be donated to WHDD, a National Public Radio Station in Sharon, Connecticut. The auction also included works by artists such as Banksy, Jean-Michel Basquiat, Keith Haring and Shepard Fairey, whose "Obama: Change – 2008," a signed and framed lithograph, sold for $12,800 (less than the Trump sketch but far exceeding the $2,000 to $4,000 estimated price).
The Empire State Building sketch isn't the first of Trump's drawings to be auctioned off. Back in July, an arguably even less impressive sketch he'd done of the Manhattan skyline in 2005 sold for $29,184 at Nate D. Sanders Auctions in Los Angeles. That drawing, roughly the same size as the one sold Thursday, did not depict the Empire State Building but did feature Trump Tower in the center. It was signed in gold ink.
Sam Heller, the public relations director at Nate D. Sanders Auctions, tried at the time to explain the high price the skyline drawing fetched (more than triple the expected price). He told The New York Times that "people will bid a lot of money for controversial political leaders' artwork."