How Trump's 2018 Easter Message Compares To Obama's
President Donald Trump kept his Easter greetings short and direct, simply Tweeting, "HAPPY EASTER," this morning.
However, in a longer statement, the White House released a video message from the president on March 30, in honor of Passover and Easter. In the YouTube video, Trump delved deeper into the meaning of holidays.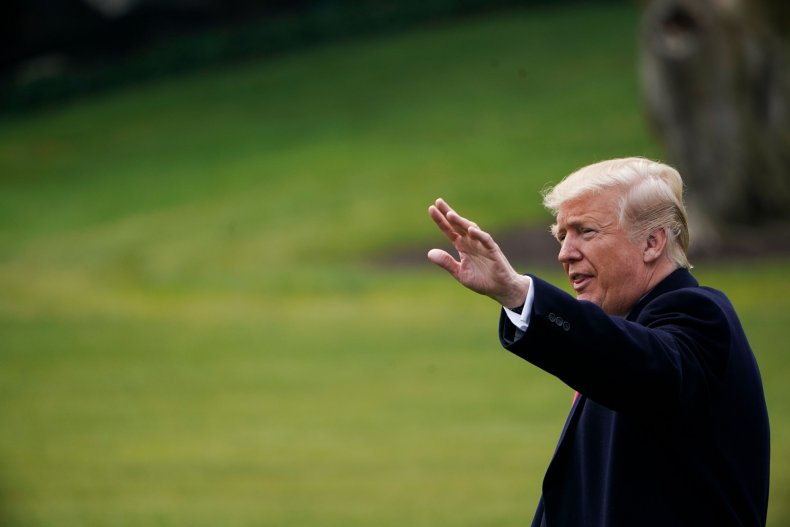 "During the sacred holiday of Passover, Jewish families around the world give thanks to God for liberating the Jewish people from bondage in Egypt and delivering them to the promised land of Israel," Trump said.
He goes on to say, "For Christians, we remember the suffering and death of God's only son and his glorious resurrection on the third day. On Easter Sunday, we proclaim with joy, 'Christ is risen.'"
Trump ends on an uplifting note proclaiming, "In America, we look to the light of God to guide our steps, we trust in the power of the Almighty for wisdom and strength, and we praise our heavenly Father for the blessings of freedom and the gift of eternal life."
Although former President Barack Obama did not update his Twitter with an Easter message, the account has not been updated since March 25,
In 2016, the last Easter under his presidency, Obama Tweeted, "We wish all who celebrate a blessed and joyful Easter."
Trump's Tweet received nearly 113,000 likes while Obama's only received 33,000.
That year, the White House released a statement from the former president as well as the former first lady Michelle Obama recognizing Good Friday and Easter.
"This is a time to remember the sacrifices made for us and hold all who suffer close to our hearts," they wrote. "Yet it is also a time to rejoice, give thanks for the Resurrection, and unite with Christians around the world in proclaiming, 'Christ has risen; He has risen indeed.' We wish all who celebrate a blessed and joyful Easter."
This year, the Trumps will continue the long-held White House Easter Egg Roll on Monday.