Trump Should Worry About U.S. Unskilled Labor And Stop Blaming Mexico for Job Losses, Official Says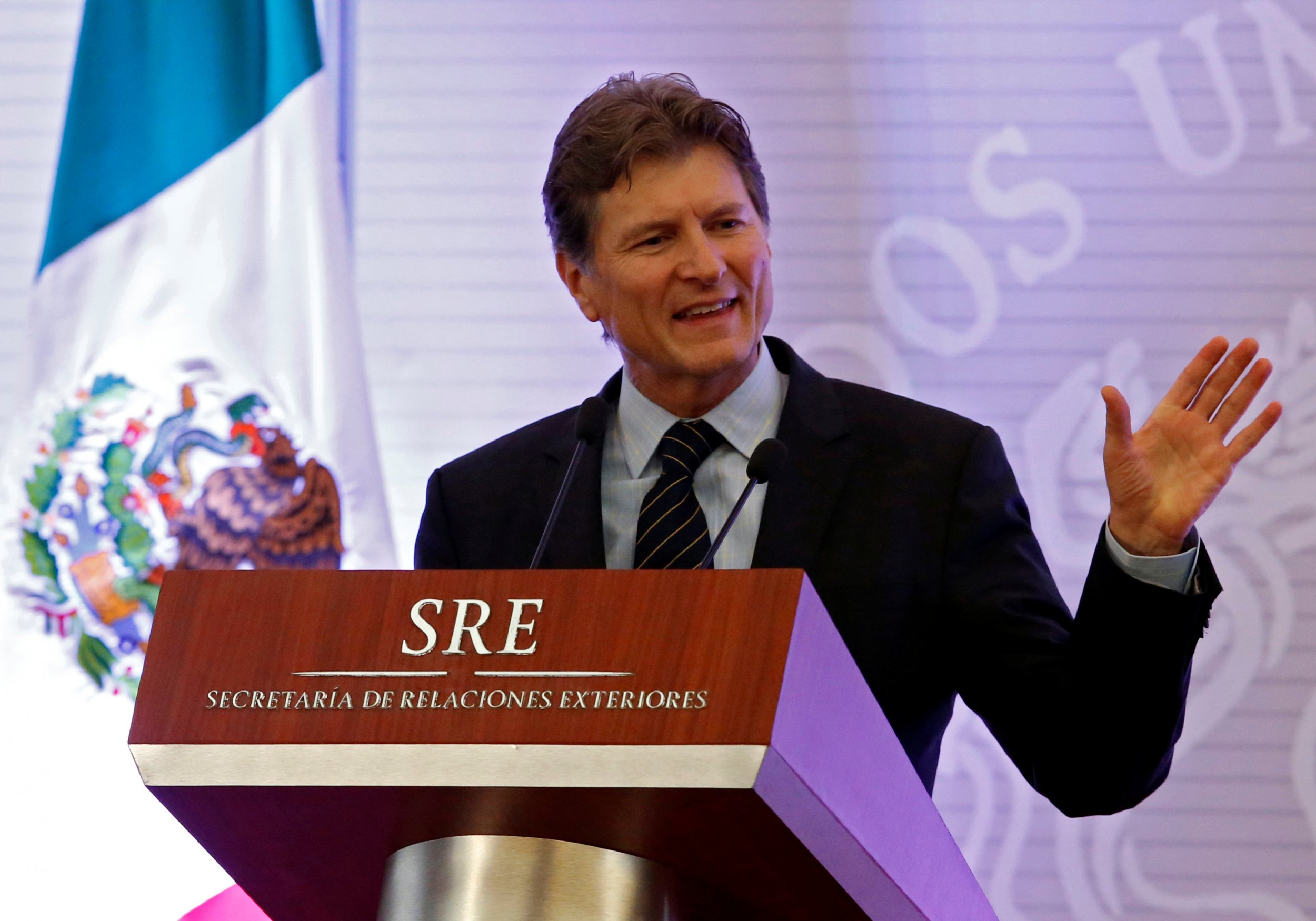 President Donald Trump has repeatedly lambasted the North American Free Trade Agreement—and he did so again during a Florida rally on Friday evening, calling the trade bloc "disastrous." But Mexico's Secretary of Tourism Enrique de la Madrid Cordero does not share the president's views.
He said in an interview with Newsweek that the Trump administration should address the truth about the U.S. workforce's inability to fill high-skill posts, rather than blaming Mexico and NAFTA for job losses.
"There are six million posts [across fields] in the U.S. that have not been occupied by Americans because they may not have the required skills, so businesses can't employ them—and there are 11 million jobs in the U.S. that depend on trade with Mexico and Canada," he said. "So, the truth is that there are more jobs generated by the trade bloc. So why are we concerned about jobs that have gone [to other countries] when the U.S. hasn't been able to fill those positions due to unskilled labor? An effort to provide skills to the workforce must be made because the problem is not outside [of the U.S.]"
A report by the Labor Department revealed the creation of 6.2 million jobs in June, but CNN Money reported in August that employers couldn't find "skilled and available workers" to fill many of these positions. These jobs were available in industries such as manufacturing, construction, mining, health and education services, according to CNN Money.
On several occasions, Trump has said that Mexico "is killing us on jobs and trade," while cheap labor has lured American companies to open businesses in the U.S. southern neighbor, but de la Madrid Cordero said U.S. enterprises are interested in Mexican labor for different reasons.
"U.S. companies go to Mexico because of our competitiveness and the quality of our products. We have become part of the global supply chain, so there are products that we do better in our own country," he said. "Haiti or Vietnam probably have lower wages than Mexico and I don't see American companies going to those countries. They go to Mexico because we have logistics and trained personnel."
Trump's acrimonious stance on the trade bloc has led to stalled negotiations, but according to de La Madrid Cordero, Trump's claim that the U.S. has not profited from NAFTA is not based on facts. "It is true that we signed an agreement more than 25 years ago and it requires adaptations to new trends such as e-commerce and energy matters, but the reality is that we all benefit from trade. Saying that North Americans have not benefited from NAFTA is not based on reality," he said.
De la Madrid Cordero added that U.S. protectionist measures actually do more harm than good to its workforce. "A group of Americans has been affected by globalization trends, so it's easier to tell them 'I'm going to protect you and isolate you from the world's problems' rather than tell them 'I must train you and give you new skills because the world has changed,'" he said.
In fact, on November 12, The Wall Street Journal's editorial board wrote that Trump's "Achilles' heel is his protectionist trade agenda and his lack of knowledge about the international economy." The publication also cited a survey revealing that "not a single economist said that the withdrawal Mr. Trump has threatened would help the economy."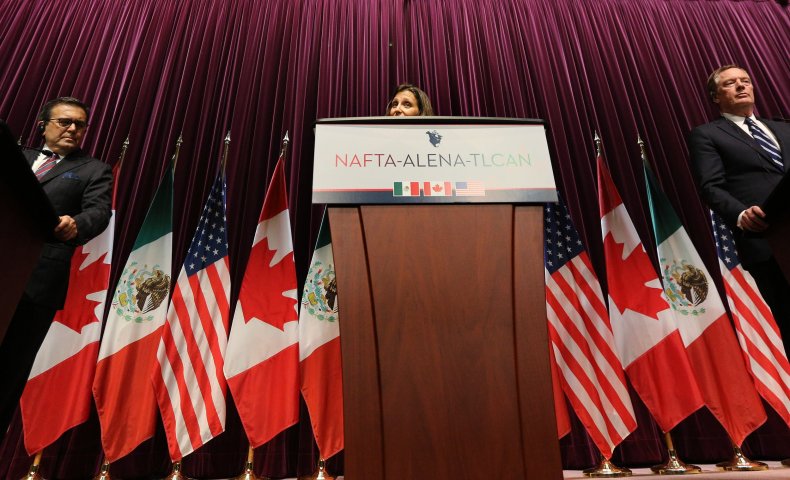 Trump's views on NAFTA has forced Mexico to diversify its trade options. "The U.S. is a big market, but there's also the Asian, European and Latin American markets, so there are a lot of places Mexico must have access to," de la Madrid Cordero said.
The Mexican secretary concluded that the anti-trade rhetoric that has plagued U.S. politics should not affect ties between the two countries. "We should not allow our friendship and business bonds to be affected. It's a challenge, but we're willing to continue to receive millions of Americans traveling to Mexico because we love it. We see our relationship lasting for decades, [but] rhetoric doesn't endure that long."
The North American Trade Agreement came into force on January 1, 1994. NAFTA is considered one of the world's largest free trade zones, growing from $290 billion in 1993 to over $1.1 trillion in 2016.